SunTec India is a multi-process IT and business process outsourcing firm with an industry experience of over 20 years across multiple domains and industry niches. With a seasoned team of 1500+ professionals, our company specializes in providing bespoke data entry, eCommerce data support, digital marketing, website development, mobile app development, and photo editing services. We are headquartered in New Delhi, India, and are trusted by global enterprises for reliable and cost-effective outsourcing solutions. We have a strong clientele with more than 8530 clients across 50 countries (US, Canada, UK, Australia, Sweden, Germany, France, Norway, Switzerland, and Singapore). Combining the use of high-end tools and a human-in-the-loop approach, we have established ourselves as a pioneer in the business outsourcing domain.
Certifications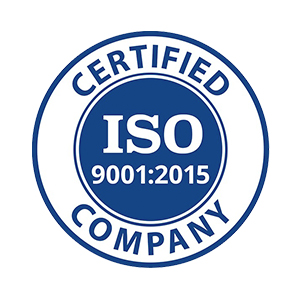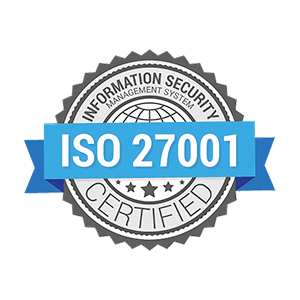 India
Floor 3, Vardhman Times Plaza Plot 13, DDA Community Centre Road 44, Pitampura
,
Delhi
,
Delhi
110034
+911142644425
United States
1968 S. Coast Hwy #499
,
Laguna Beach
,
California
92651
+15852830055
Focus Areas
Service Focus
20%
15%
15%
15%
15%
10%
10%
Business Services
Mobile App Development
Web Development
E-commerce Development
Digital Marketing
Client Focus
Small Business
Medium Business
SunTecIndia Executive Interview
Mr. Rohit Bhateja
Director - Digital
Visit Profile
Kindly share your feedback on how GoodFirms has been doing so far in increasing your visibility among potential clients.
SunTec India has been with GoodFirms since 2016. Since then, we have received 1722 visits and 175 queries worldwide through this channel. Our company has also been featured in several GoodFirms lists and reports and has been recognized under multiple avenues.
Please introduce your company and give a brief about your role within the organization.
SunTec India is an IT outsourcing company and a business process management support provider. Our primary focus is web and app development, data support, eCommerce, and digital marketing. Over the last 24 years, our service sphere has expanded to ePublishing, photo editing, and web research. Recently, we have moved into the domain of artificial intelligence and machine learning with web scraping and data annotation services. We have worked with Fortune 500 companies, multinational enterprises, some of the world's leading brands, and many small and medium businesses worldwide.

I am the Director of the Digital division here along with spearheading marketing. My role is quite multi-dimensional to bundle in a few words, but primarily, my team and I - we help businesses navigate their marketing set-ups and grow online.
What is the story behind starting this company?
Starting SunTec India was a very demand-driven and situational call.

Technology posed a challenge in the late 90s for every business trying to make it big. The sharply evolving prerequisites quickly became market barriers. Suddenly, the definition of a resource had mutated, and businesses were at a loss on what to do- transform their staff, invest in upgrading everybody's skillset or invest in changing their infrastructure to accommodate the new things they needed to do to maintain market relevancy.

Our founder saw an opportunity there to help businesses bridge the gap between them and their target users without stressing about how to do it. Slowly, we carved a space for ourselves as a multi-specialty support partner for all types of businesses. We started with data services and currently support 500+ business processes with a team of over 1500 in-house resources.

Even today, the ideals that drive our people are the same. We want to provide our global clients with the highest quality services and solutions in the BPO/ IT segment that helps them save time & money and improve their business performance. We envision being one of the most trusted and reliable business process outsourcing solutions providers by creating superior customer value.
What is your company's business model– in-house team or third-party vendors/ outsourcing?
We follow a complete in-house model. We recruit qualified, experienced personnel for every service sphere. Our objective has always been to retain and develop the best talent within our company so every client requirement and challenge can be met without any issues.
How does your company differentiate itself from the competition?
I regard trust as the biggest market differentiator. That is also at the core of everything we do. It is not just about completing a project on time- it's about making sure our clients trust us, trust our process and judgments. That can only be achieved by delivering good work consistently. We have been doing that for over two decades, and it shows!

On top of that, we keep our infrastructure updated. Our teams and personnel regularly go through upskilling programs and training. We are doing everything to keep ourselves capable of solving every client challenge.
What industries do you generally cater to? Are your customers repetitive? If yes, what ratio of clients has been repetitive to you?
A good number of our customers return to us. In fact, our repetitive client association rate is over 90%.

Our primary service verticals include data, eCommerce, ePublishing, apps & web development, photo editing, digital marketing, and business research. We have handled projects for various industries, like eCommerce, IT, digital agencies, real estate, healthcare, finance, logistics, automobile, transportation, travel & tourism, hospitality, supply chain, and online publishing.
Please share some of the services that you offer for which clients approach you the most?
I already mentioned that we currently support 500+ services. So, it'd be more helpful to list our most popular services in every sphere.
Data Support: data entry, B2B list building, data mining, data enrichment, data cleansing, data management, medical billing, ESG reporting.
eCommerce: product listing creation and optimization, product data entry, copywriting, PPC, SEO, SEM, and eCommerce development.
Web & App Development: mobile app development, website development, cross-platform development, on-demand app development.
Data Support for AI: image annotation, video annotation, text annotation, sentiment analysis.
Web Research: data scraping, data extraction, social media data mining, LinkedIn data mining.
Photo Editing: photo retouching, background removal, product photo editing, 3D product modeling, real estate photo editing, jewelry photo editing, wedding photo editing, portrait retouching.
Digital Marketing: content writing, social media marketing, PPC management, SEO.
ePublishing: document conversion, eBook creation, book-as-an-app development, eBook distribution.
Virtual assistant is another popular service of ours. We have a dedicated team of VAs now because we get a lot of clients who require VA support.
What is your customer satisfaction rate according to you? What steps do you take to cater to your customer's needs and requirements?
I will put our overall customer satisfaction rate at 9 on a scale of 10, judging from the fact that over 90% of our clients have returned to us seeking more support. So many of our clients started out with short-term projects but have now established full-time teams with us.

To maintain such high levels of client retention and satisfaction, we take a disciplined approach to every project. Transparency and communication are important to us. Our clients get complete access to their teams and a dedicated manager- a single point of contact -so there is no miscommunication. Our team has SMEs and experienced people who can support high-level requirements.
What kind of support system do you offer to your clients for catering to their queries and issues?
I believe communication gives way to mutual trust. So, we have a robust system to eliminate gaps between our teams and clients. We have an Employee Time Tracking Management System where clients can request support, submit queries, and monitor resource tasks. We release daily, weekly, fortnightly, or monthly work reports. In cases where a client wants to use their own tracking or monitoring system, we offer integration support.

Basically, we ensure that our clients get a complete picture of where they are investing, what each resource assigned to them is doing, and how the project is moving ahead.
What kind of payment structure do you follow to bill your clients? Is it Pay per Feature, Fixed Cost, Pay per Milestone (could be in phases, months, versions, etc.)
We are very flexible with our pricing models. We have a dedicated team-based pricing module where clients can hire resources for 5 days a week, 8 hours a day. There is a fixed-price model where we follow project milestone-based billing. We also offer hourly billing so clients with small projects can easily access our services.
Do you take in projects which meet your basic budget requirement? If yes, what is the minimum requirement? If not, what minimum budget have you worked for?
I can't define our minimum budget requirement because, again, that's very flexible. We are open to all types of requirements, and we determine the bill on the basis of the project's complexity and required number of resources, sometimes on estimated duration, sometimes only after we have assessed the sample size.
Where do you see your company in the next 10 years?
Scaling new heights; that's what we are doing every year, and I am sure we will keep doing that. SunTec India has nearly realized the vision to become the go-to business process outsourcing service provider for enterprises worldwide. We are now moving towards more transformative spaces, into new spheres, hoping to lend a hand to more businesses and grow with our clients.
SunTecIndia Clients & Portfolios
Key Clients
BOSE
PEPSICO
DENTSU
JAQUAR
JUMPSTART
DALMIA
WORLREADER
PANASONIC
honda
DKSH
unicef
Oxford University Press
SunTecIndia Reviews
All Services
Mobile App Development
E-commerce Development
Relevance
Most Recent
Rating: high to low
Rating: low to high
Write a Review
Abdullah Ramo
, Chief Executive Officer at Ramo Trading & Consulting Inc
Posted on Apr 11, 2022
NEVER TRUST SUNTECH / TECHNOSCORE SCAMMERS DONT WORK WITH THEM
Review Summary
NEVER TRUST SUNTECH / TECHNOSCORE

SunTech, Murli Power and SUNIL and Manish all of them are big Scammers and they do charge for extra extra hours and they never deliver the porject completed, they promise on the voice chat to do the job complete and when they deliver the project you will find many missing features and they will deny adding it

They even promise with refund but they never do any refunds

Be careful big scammers and can damage your project, because I asked them to complete their job they took the money I have paid them and they canceled my project

BAD MANAGEMENT , LATE REPLIES , LATE DELIVERIES , they can never deliver a full task for you so they can charge you more extra money

THEY SAY since 1999 they are scamming people not giving services

Their empolyees can curse your mother and family and you need to accept it

I have many screen shots to post, about how terrible they are and how LIARS and SCAMERS they are

PLEASE DON'T TRUST THIS COMPANY EVER
What was the project name that you have worked with SunTecIndia?
RAMO TRADING / BILIM DEPO
Describe your project in brief
THEY FAILED THE PROJECT NEVER COMPLETED NOW I NEED TO RECOVER MYSELF , DONT KNOW WHAT TO DO BECAUSE OF THEM ACTING UNPROFESSIONAL AND CURSED MY MOTHER TOO
What is it about the company that you appreciate the most?
BIG LIARS, FAKE PROMISES , nothing to appreciate they cannot stick to their word they always manipulate their promises
BAD MANAGEMENT , LATE REPLIES , LATE DELIVERIES , they can never deliver a full task for you so they can charge you more extra money
CANNOT TRUST THEM , CANNOT GIVE THEM ANY PROJECT EVEN A LOGO DESIGN THEY ARE TERRIBLE
PLEASE STAY AWAY FROM THIS SCAM COMPANY THEY SAY since 1999 they are scamming people not giving services
What was it about the company that you didn't like which they should do better?
THEY ARE ALL BAD PEOPLE CANNOT BELIEVE A SINGLE WORD FROM THEM
Jim Pettinato
, Web Content Manager at Moosejaw Mountaineering | www.Moosejaw.com
Posted on Aug 31, 2017
Suntec for Web Content Data Entry
Review Summary
We have had a relationship with Suntec for nearly 10 years now, and have always been very happy with their productivity, as well as the quality of their work. We utilize our team for a variety of web content and data entry needs. Our project manager is very responsive and easy to work with.
Resources