Taazaa helps organizations stay relevant in the face of relentless technological change. You may ask, why relevance matters? 52% of Fortune 500 companies in the Year 2000 no longer exist. How do we do it? We recommend solutions; we design for relevance, and we leverage digital transformation for you to stay relevant.
Taazaa is a leading custom software development company in the US region. We have been in business for 13+ years and have helped 100s of businesses innovate and grow with software products that are scalable, secure, and provide an unmatched user experience. We love breaking complexities into visual mock-ups and workflows. We strongly believe that software development service providers should look beyond technologies and deliver innovative and progressive solutions.
Our top-tier talent pool of designers, developers, and QAs brings ideas to life, from planning to implementation. Let us help solve your business challenge through software development.
Certifications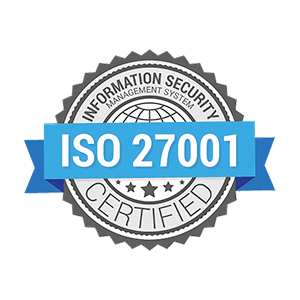 United States
1780 Stoney Hill Dr., Suite A, Hudson
,
Cleveland
,
Ohio
44236
(888) 800-0016
Focus Areas
Service Focus
Software Development
Mobile App Development
Web Development
Client Focus
Small Business
Large Business
Medium Business
Taazaa Inc Executive Interview
Yasir Drabu
Founder & CEO
Visit Profile
Kindly share your feedback on how GoodFirms has been doing so far in increasing your visibility among potential clients.
GoodFirms is helping people in their search for reliable software service providers and we are glad to be among those listed. We've seen an increase in Taazaa's visibility and it's helped us establish credibility with prospective customers. Being listed on GoodFirms also helps us connect with people during a time that precludes in-person meetings or visits at our new office in Hudson.
Please introduce your company and give a brief about your role within the company?
Taazaa is on a mission to reduce the human suffering caused by poorly developed software. We have helped 100s of organizations stay relevant, innovate, and grow with software products that are scalable, secure, and provide an unmatched user experience. Taazaa means "fresh". We are looking to work with other like-minded people and organizations looking to take a fresh approach to challenging the status quo and unleash the potential of well-designed software.

As founder and chief executive officer, I provide the strategic vision to the company and help execute strategies to realize that vision. I love technology, so I am actively involved with our clients and their technology and make sure I get my hour of code to understand technology trends.
What was the idea behind starting this organization?
I love building things with great people. While completing my Ph.D. program in Computer Science, I was also advising multiple businesses regarding their software and technology needs. I considered the academic route but realized I was more energized by entrepreneurship and building software than I was with the idea of teaching. An entrepreneur gave me a shot to help him build a software product that turned out to be successful for him. The team that I assembled to do that help lay the foundation of Taazaa and I am so honored that the team is still with me today. I helped them build software for a mobile diagnostic lab, which turned out to be a four-year-long project. Then, from there, I worked with a few consultants. To bring quality and control to the software products, I brought the team in. Taazaa evolved from there. Taazaa means fresh. As you can see from the journey that incubating fresh ideas and technologically implementing those to make them alive is the reason or motive behind starting the organization.
What is your company's business model–in house team or third-party vendors/ outsourcing?
All of our engineers are employees. We work with a few outside partners to help with a few key business functions, but otherwise, the team is all employees. We are headquartered in Cleveland and have around 150 employees located in Austin, Cincinnati, and Noida, India where we have a robust development center.
How is your business model beneficial from a value addition perspective to the clients compared to other companies' models?
Clients often tell us we are easy to work with, good at making sense of things for them, and able to make projects seem less risky. In the end, our approach has proven to be far more cost-effective and achieved higher-quality solutions for them.
What industries do you generally cater to? Are your customers repetitive?
In healthcare, we've built dispatch software, an orthopedic rehabilitation application, pharmacy management software, telehealth, and remote patient monitoring systems. In other areas, we've also built property management software, IoT applications, eCommerce apps, to name a few. More than half of our clients bring repeat business to us. Technically, we're industry agnostic.
Mention the objectives or the parameters critical in determining the time frame of developing software.
In simple terms, the timeframe comes down to the availability of talent (manpower) and available capital given the complexity and scope of development. Having said that, building quality software takes time regardless of available manpower and capital. As Warren Buffet said, "you can't produce a baby in one month by getting nine women pregnant." We use high-empathy design, iterative development, and frequent communication in order to optimize development speed and business fit for our clients.
How much effort in terms of time goes into developing the front-end and back-end of software?
We take a comprehensive, full-stack product perspective when developing software. On whole, a slight preponderance of time is spent on backend capability and integration. Kind of like more time is usually spent baking the cake than icing it.
What are the key parameters to be considered before selecting the right framework for developing software?
We generally undergo the Decision Analysis and Resolution (DAR) technique for arriving at the possible choice of framework and set of technologies for the software development process. Key factors include the lifespan of the technology and the market adoption size of the framework.
Which languages & frameworks do you prefer to use in the development of software?
We use the below-listed frameworks and languages
• Languages - C#, JavaScript, Python, Swift, PHP, HTML/CSS3
• Dev Frameworks - .NET Core, MEAN
• Front-end frameworks - Angular, React and Vue
• Mobile development - IOS, Android, Flutter, React Native, and Xamirin.
• Cloud - Public (AWS, Azure, GCP), Private (VMWare, OpenStack), Hybrid
What are the key factors that you consider before deciding the cost of the software?
A lack of vision and clarity regarding the software's purpose is probably the largest cost factor when building custom software. That's why we focus first on getting clear about business goals and user goals for the software before we build anything. Scope, functionality, hosting, support, ongoing maintenance, etc all factor into the cost as well. But it's wise not to overlook the hidden but significant cost to productivity, employee satisfaction, and customer experience when you get poor quality software.
What kind of payment structure do you follow to bill your clients? Is it Pay per Feature, Fixed Cost, Pay per Milestone (could be in phases, months, versions, etc.)?
It really depends on the relationship and the project. We prefer win-win arrangements that optimize flexibility, predictable, and variable pricing options rather than fixed-cost, fixed-scope agreements. We don't do long-term contracts so there is low-risk getting started with us.
Do you take in projects which meet your basic budget requirement? If yes, what is the minimum requirement? If no, on what minimum budget you have worked for?
We think about long-term value creation and relationships far more than budgets. So, while we have found that we're a better fit for organizations that plan to initially invest at least $50k in building a solution (as a rule of thumb), we've taken on many smaller projects for the sake of impact and relationship building.
What is the price range (min and max) of the projects that you catered to in 2019?
Project range in size from $25k to $1.5 million.
Taazaa Inc Reviews
All Services
Software Development
Mobile App Development
Web Development
Relevance
Most Recent
Rating: high to low
Rating: low to high
Write a Review
Kamau McAbee
, Principal at Environmental Health Consultants, LLC
Posted 5 months ago
Outstanding Web Development Company
Review Summary
I recently had an exceptional experience with a custom software development company that exceeded my expectations. They successfully fixed our search indexing issues and significantly improved our existing website. Our search functionality is now flawless, and our website is running faster and smoother than before. I am incredibly grateful for their exceptional work and highly recommend their services to anyone in need of custom software development.
What was the project name that you have worked with Taazaa Inc?
Website Launch
Describe your project in brief
Improve and Launch Website
What is it about the company that you appreciate the most?
Very knowledgable. Tazaaa did a detailed assessment of website issues and implemented solutions very quickly.
What was it about the company that you didn't like which they should do better?
There were no dislikes.

Ellen Dunn
Posted 7 months ago
Custom Clinical Support Solution Development
Review Summary
We couldn't be more impressed with their level of service and expertise. Their team was professional, responsive, and highly skilled from the initial consultation to the final product.

They took the time to understand my business needs and delivered a solution that exceeded my expectations. The quality of their work was top-notch, and their attention to detail was exceptional.

I highly recommend Taazaa to anyone looking for custom software development in healthcare.
What was the project name that you have worked with Taazaa Inc?
Clinical Support Solution Development
Describe your project in brief
We were developing a custom clinical support solution that had complex modules like patient data management, clinical decision support, electronic prescribing, workflow management, and telehealth capabilities.
What is it about the company that you appreciate the most?
I think, the engineering capabilities of Taazaa are very strong. This was a complex solution, the architecture had to be created right, because the solution is supposed to be used 1000s of user at the same time. Taazaa did rigorous load testing, in a way that we were satisfied with the applications load bearing capicity.
What was it about the company that you didn't like which they should do better?
I would have loved to see the entire team participating in our sprint meetings.
Kate Duff
, Sales Development Representative at Tobi Cloud
Posted on Sep 29, 2022
Taazaa went about and beyond our expectations for our transportation software.
Review Summary
From the beginning of our project, the team communicated very well and showed us that they care about this project. After launch, we continue to work with them on any updates or feature requests.
What is it about the company that you appreciate the most?
The Taazaa team communicated effectively and included us in any updates.
The Taazaa team used the latest and greatest tools and technologies to deliver an excellent custom software for our business needs.
What was it about the company that you didn't like which they should do better?
Nothing, they treated us well and delivered on time. I recommend them to anyone.
George Zappas
, Executive Chef at CookinGenie
Posted on Sep 23, 2022
The company took on a large task, and with outside the box thinking delivered!
Review Summary
The team was professional and open minded to a new concept. They took the time to listen to what we were trying to achieve and came up with creative ways to get the task done. They were realistic with the ask and timelines.
What was the project name that you have worked with Taazaa Inc?
CookinGenie website and mobile app development
Describe your project in brief
We are a market place for chefs and customers to connect. Our site host the profiles, menus, pricing, and scheduling for personal chefs to get booked to the customers. We also process the payments and build profiles of the customers as well for repeat business.
What is it about the company that you appreciate the most?
The creative way they tackled the enormous task that was in front of them.
What was it about the company that you didn't like which they should do better?
I mean if they could do it for free...but that's not going to happen.
Highly Recommend!
Review Summary
We've been working with Taazaa Inc for several years, and they're one of the best custom software development companies in Ohio. The team is very professional and technologically advanced. They follow software development methodologies to the core, which provides transparency to the features under development and the planned sprints. We highly recommend Taazaa for any software or mobile app development needs!
Ramana (Ram) Bhavaraju
, Founder & Principal Architect at NCompas Business Solutions Inc.
Posted on Aug 31, 2021
Skillful developers, great leadership
Review Summary
We have hired Taazaa for staff augmenting our niche e-commerce system we are building at Cleveland, Ohio. We needed some experienced developers to augment our offshore staff. We found some hit-the-ball-out-of-the-park developers who delivered great results for us.
What is it about the company that you appreciate the most?
Skillful developers. Great Leadership team that are available for the onshore clients.
Very responsive and reliable
Review Summary
They've done 4 projects for various portfolio companies I advise and all have been very happy with the quality and speed of their projects. Reliable and scalable software platforms built well with full transparency along the way.
What is it about the company that you appreciate the most?
Speed and reliability
Great Dev Partner
Review Summary
Taazaa has been an application development partner of ours for quite some time. They are always willing to work collaboratively and meet our project deadlines.

Dan Harris
, Founder and CEO at Brainingcamp
Posted on Aug 11, 2021
Honest, reliable, and efficient.
Review Summary
We have used Taazaa for about 1.5 years and could not be happier. Their engineers are smart and efficient and they have really helped us scale up our development. The flexibility to be able to quickly add staff and bring on specialized expertise has made development so much easier for us. I highly recommend Taazaa!
What is it about the company that you appreciate the most?
The flexibility to quickly add staff and specialized knowledge. The in-house expertise and processes they have developed by working on so many different types of projects.
What was it about the company that you didn't like which they should do better?
Cannot think of anything
Grant Louis
, Growth Strategy Analyst at at CURIS PARTNERS LLC
Posted on Jul 27, 2021
Skilled, diligent, dedicated team!
Review Summary
Taazaa has been excellent in helping us develop our full suite of proprietary software. They have a great wealth of expertise, and work seemingly around the clock to make sure that our vision is executed to their very high standard. The products they have developed for our company are a huge selling point all on their own. I would highly recommend Taazaa if you need some software development.
Mark Ilacqua
, President at Suburban Transportation
Posted on Jul 27, 2021
Great company, very dedicated knowledgeable team of software developers.
Review Summary
Great company, very dedicated knowledgeable team of software developers. They really learned our business and were committed to solving our complex problems with intuitive software.
Can't say enough good things about the Taazaa experience
Review Summary
Happy to provide recommendation or answer questions about experience for your RFI in consideration for Taazaa Inc.
A company filled with great people!
Review Summary
I've been working with the Taazaa team for nearly 8 years. It's been an absolute pleasure the entire time. They are an incredibly welcoming, kind-hearted, and hard working bunch. We've used them for a wide variety of services and that versatility has been an incredibly valuable asset for our business.
What is it about the company that you appreciate the most?
Hard working, considerate, passionate, and versatile.
What was it about the company that you didn't like which they should do better?
There are a lot of great team members and each comes with their own approach. A more consistent approach to process is always useful.
Larry Young
, Product Manager at at Deloitte
Posted on Oct 30, 2020
Dedicated and hardworking team
Review Summary
The team at Taazaa went above and beyond. They took my app idea, designed and developed it with lots of thought and care. The planning and "sprints" were well organized and we kept on-target with frequent catch-ups & project management tools. Looking forward to launching the app to the public with their support.
What is it about the company that you appreciate the most?
Taazaa worked tirelessly with our team until the product was just as we had envisioned it.
Shira James
, Senior Technical Coordinator at at Capgemini
Posted on Aug 13, 2021
They are best in delivering quality results
Review Summary
Taazaa's work has been professional and impactful. They remained flexible and responsive throughout the project. They took time to understand our idea and then deliver quality results to propel them in a new direction.