Tech2Globe Web Solutions LLP
Online Marketing Agency
Visit website
Tech2Globe is a name that stands for reliability, efficiency & trust. A team that works hard to provide best solutions to our clients, management that makes sure the timely execution of projects and a collective effort to form long-lasting relations with our clients is what makes us Tech2Globe.We not only have expertise in Development part but also have extensive experience in Digital Customer Service where we provide Catalog Management Services for E-Commerce, Data processing, Data Analytics, MIS Reporting, Excel Automation Services,Data Mining, Web Research, Data Conversion Services, Indexing and we also have a team of qualified graphic designers who can handle the Photo Editing part for E-Commerce stores as well for Real Estate images.
Certifications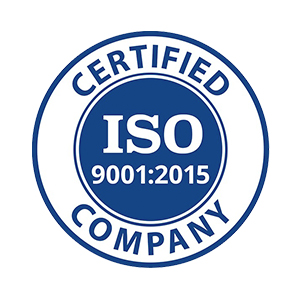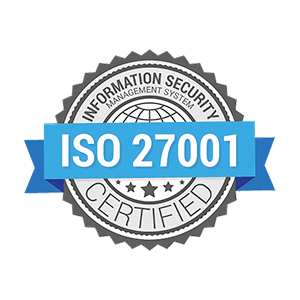 India
606, 6th Floor, Pearls Omaxe Tower-1, Netaji Subhash place
,
Delhi
,
Delhi
110034
9999875038
United States
135, Spagnoli road, Melville
,
NYC
,
New York
11747
+1-516-858-5840
Focus Areas
Service Focus
20%
10%
10%
10%
10%
10%
10%
5%
5%
5%
5%
E-commerce Development
Web Development
Software Development
Testing Services
Digital Marketing
Tech2Globe Web Solutions LLP Executive Interview
Visit Profile
Kindly share your feedback on how GoodFirms has been doing so far in increasing your visibility among potential clients.
I would like to express my gratitude towards GoodFirms for their contribution to the company's success. Since joining the platform, Tech2Globe has experienced an increase in online presence, leading to improved brand recognition and interaction opportunities. GoodFirms has highlighted Tech2Globe's capabilities, and expertise on their user-friendly platform, building credibility and trust among potential customers. Tech2Globe has been able to showcase its diverse services through GoodFirms' thorough profile, leading to a better understanding of the company's qualifications and value.
Please introduce your company and give a brief about your role within the organisation.
Tech2globe is an IT/ITES company that works with multiple domains like Ecommerce, Data Management, Software, and web/mob app development. Our team of professionals has worked with startups, digital agencies, and enterprises to simplify outsourcing experiences and reduce costs. Tech2Globe serves multiple industries, including manufacturers, wholesalers, retailers, financial institutions, software companies, SAAS-based companies, research companies, etc.

My Role- My role and scope of responsibilities are to oversee the overall business of Tech2Globe, which includes Sales, Finance, Operations, Business Strategy, Planning, and Execution. Setting up a new team to execute the business plan. Additionally, I keep a tap on business networking, building business relationships, professional alliances, and developing marketing strategies for various global markets.
What is the story behind starting this company?
The core thought of establishing this company is to bring change in the process of digitization of businesses. We have always wanted to provide an unmatched customer experience in digitalizing businesses through our consulting. In 2014, when my employer asked me to look for another job, the idea of doing something on our own and bringing a difference in the industry struck my mind. Furthermore, I believe it's a kind of a blessing in disguise. After working for big MNCs like AON, XEROX, etc., I accumulated great experience in handling transitioning projects from overseas in multiple domains, which really helped me to gain confidence in establishing this organization.
What is your company's business model–in-house team or third-party vendors/ outsourcing?
We work as a third-party service provider wherein we cater to clients across the globe. As of now, we have served almost 50+ countries.
How does your company differentiate itself from the competition?
I would say that it is not too easy to stand out from the sheer competition we have currently. I believe if there is no competition in the business, then the business is not competitive and not profitable, but if we have multiple competitors, then the business has good potential growth. One major USP is that we have quality driven approach to each project and provide enhanced customer service to our clients. We always strive to provide unmatched experiences to our customers, so they feel satisfied and honoured. The uncertainty of the problem is there in everything we work for, but having the problem-solving approach is a way where clients feel secure and safe. Our client trusts us, and they know we can overcome any challenges.
What industries do you generally cater to? Are your customers repetitive? If yes, what ratio of clients has been repetitive to you?
Tech2Globe serves various industries like manufacturers, wholesalers, retailers, software companies, financial institutions, enterprise companies, etc. We majorly operate on a recurring business model where our client pays us every month, and contracts are usually of long terms. For our other business development services like software and app development, we have 30-40% repeated customers.
Please share some of the services that you offer for which clients approach you the most?
Tech2Globe is mostly approached for Web Development, Mobile App Development, Ecommerce Support, Ecommerce Consulting, Startup Consulting, Digital Marketing, Performance Marketing, Data Management, Data Analytics, Data Processing, etc.
What is your customer satisfaction rate according to you? What steps do you take to cater to your customer's needs and requirements?
We believe that customer satisfaction is of the utmost importance for any business, whether they are into services or selling products. We can sell things once, but if we want to sustain ourselves in the market, we should be able to aid our customers' problems to ensure that they have made the right choice by opting for our services. Our customer satisfaction would be between 98-99%. We have a proper escalation matrix to handle all the projects. Also, we employ various SOP-driven methodologies to make things streamlined so there are no gaps in the requirements and delivery. After automating our internal projects, our business management skills have been improved extensively.
What kind of support system do you offer to your clients to cater to their queries and issues?
Since we are in the services business, project management is one of our strongest suites and we have a proper escalation matrix. We believe in listening to our clients and providing better solutions. Even in the case of escalation, we have a ticketing system internally, which really helps to derive a proper solution. When there are multiple backs to each process, the probability of failure is almost negligible.
What kind of payment structure do you follow to bill your clients? Is it Pay per Feature, Fixed Cost, Pay Per Milestone (could be in phases, months, versions etc.)
Pricing always depends on the various projects and clients' needs. We must be flexible as per client's requirements, so we work on Fixed Costs (which usually is advance or milestone-based), FTE (monthly payments), and hourly payments (usually for small projects).
Do you take in projects which meet your basic budget requirement? If yes, what is the minimum requirement? If no, on what minimum budget you have worked for?
We have been very flexible as per client needs. Furthermore, you can work on any amount in the beginning. However, when you spend on automation, work on various safety and security features, and use various tools to make things streamlined, you can't work below certain benchmarks, and that is needed to maintain quality levels.
What is the price range (min and max) of the projects that you catered to in 2022?
To quote an estimate, the minimum would be USD 2000, and the maximum would be half a million.
Where do you see your company in the next 10 years?
We want to scale this company on the global map to match the big shots in the industry. We want to expand our business in multiple countries by increasing our geographic locations so we can cater to more clients. Furthermore, we are planning to increase our horizon of services offerings in different segments like HR, Payroll, Finance and Accounting, Geo Services, etc.
Tech2Globe Web Solutions LLP Clients & Portfolios
Tech2Globe Web Solutions LLP Reviews
All Services
Business Services
Web Designing (UI/UX)
Relevance
Most Recent
Rating: high to low
Rating: low to high
Write a Review
Owner at Blue Angel Farm
Posted 3 months ago
Highly Recommended Company
Review Summary
I recently had the pleasure of working with Tech2Globe and I am thoroughly impressed with the exceptional results they delivered. From the initial consultation to the execution of the strategies, their team displayed utmost professionalism, creativity, and expertise.

I am extremely pleased with the measurable results we achieved through this campaign. Our website traffic and engagement rates significantly increased, and we experienced a notable rise in sales. Tech2Globe's regular reporting and analysis allowed us to fine-tune our strategies, optimizing the campaign's effectiveness.

I wholeheartedly recommend Tech2Globe for their expertise. Their professionalism, creativity, and dedication to achieving outstanding results make them an invaluable partner. If you are looking to reach and educate your target audience effectively, Tech2Globe is the agency to trust.
What was the project name that you have worked with Tech2Globe Web Solutions LLP?
Blue Angel Farm
Describe your project in brief
The goal of this project is to create a comprehensive marketing campaign targeting women on Amazon.ae and social media platforms to educate them about Halal Certified products. The campaign will utilize social media marketing, influencer marketing, and email marketing strategies to reach the target audience effectively.
What is it about the company that you appreciate the most?
Tech2Globe Web Solutions demonstrates a high level of expertise in their field. Their team possesses extensive knowledge and skill
What was it about the company that you didn't like which they should do better?
The Tech2globe team is very professional and expert, So I can't think least about company.
Anonymous
Posted 5 months ago
What was the project name that you have worked with Tech2Globe Web Solutions LLP?
Digital Marketing