TekRevol
Empowering Businesses for Digital Transformation
Visit website
A digital transformation company offering full-stack mobile app development solutions for startups and enterprise-level clients.
TekRevol has been listed as one of the best mobile app development solutions providers on various industry review websites. Moreover, we are also listed in the list of 5000 fastest-growing firms globally by Inc.
United States
1301 Fannin St #2440
,
Houston
,
Texas
77002
4696000569
United States
9th Floor Chrysler Building, 405 Lexington Avenue,Manhattan
,
NYC
,
New York
10174
(800) 362-9239
United States
44 Tehama St,
,
San Francisco
,
California
94105
6503384044
UAE
1901, AA1, Mazaya Business Avenue, Jumeirah Lake Towers
,
Dubai
,
Dubai
500001
Focus Areas
Service Focus
Mobile App Development
Web Development
Game Development
Software Development
App Designing (UI/UX)
Industry Focus
10%
10%
10%
10%
10%
10%
10%
10%
10%
10%
E-commerce
Advertising & Marketing
Art, Entertainment & Music
TekRevol Executive Interview
Asim Rais Siddiqui
Co-Founder & CTO
Visit Profile
Please introduce your company and give a brief about your role within the company?
Tekrevol LLC is a Silicon Valley startup that specializes in crafting digital products and providing personalized tech solutions for enterprises and entrepreneurs. It is best known for the creative design and seamless development of some of the top performing mobile apps, web apps, and e-commerce platforms in the market, as well as AR and VR applications.

As the CTO and co-founder, I take it upon myself to instigate curiosity within my team about the latest trends in advanced technologies, encourage discussions, and organize think-tanks about how we could use these to elevate our clients' projects, and sometimes even think about how we could build upon or further enhance them.

We are very hands-on in our approach of leading our team at the office, and so I also overlook the technical production processes that take place, and sort of provide guidance and consultations to my team, whenever they need it.
Mention the objectives or the parameters critical in determining the time frame of developing an ecommerce app.
The time frame for developing an application of any sort will always vary depending on how clearly one can define and communicate their ideas.

So for a successful e-commerce app, I would say that having a well-defined application concept, at least a basic understanding of your target audience and what constitutes a typical user's behavior, and a clear idea of its features and scope, are all crucial elements in determining your development time frame.
How much effort in terms of time goes into developing the front end and back end of an ecommerce app?
It typically takes about 8 to 12 weeks to develop an e-commerce app, at the backend and frontend. We generally get a good idea of the time that the project will require, during the pre-sales phase. At that point, we try to gather as much information as possible to fully understand the required components and features of the application to fulfill the client's business objective.
What is your company's business model–in house team or third party vendors/outsourcing?
As much as possible, we strive to create the best environment for our people to think critically, creatively, and give them the right tools to practice and experiment with their ideas.
So basically, I am quite proud of the talent that we have in our team – talented software engineers who pay close attention to every detail, creative mathematicians who can effectively visualize programs and outcomes, and a brilliantly reliable quality assurance team that makes sure everything comes together perfectly in the end. We never outsource our projects; we never needed to.
How is your business model beneficial from a value addition perspective to the clients compared to other companies' models?
I am pretty sure other companies out there have great value propositions from their end, on the projects that they deliver. However, one thing we really focus on is using our level of technological expertise to form positive digital experiences for people. We have a problem-solving approach integrated into every aspect of our culture, values, and practices, which enables us to deliver quality projects on time, for people to appreciate and enjoy.
What industries do you cater to? Are your clients repetitive?
We cater to a very diverse range of industries including, but not limited to, travel and tourism, automobiles, social service and community building, e-commerce, m-commerce, real estate, and gaming and entertainment. About 90% of our clients are repetitive or come from referrals.
What are the key parameters to be considered before selecting the right platform for an ecommerce application?
I think a good understanding of your target market's behavior, preferences, and motives are very important when deciding the right platform. Being able to visualize the ideal user experience, from each feature and function to its aesthetic presentation, will really help define the best platform for your app. For this reason, it is equally important to assess market conditions and stay updated about current products and trends, to ensure that your selected platform is still relevant to your audiences.
Which platform do you suggest your clients to begin with when they approach you with an idea (Magento, Shopify, Bigcommerceetc) and why?
Usually, when a client discusses their product idea, we spend a good amount of time investigating the smallest details, making sure we understand which platform will work the best. Shopify is our favorite because it is easy to use, and its cloud platform architecture is convenient. At times, if a project requires a more comprehensive platform, then we recommend Magento.

We also provide custom solution recommendations when project requirements are unique and existing CMS packages are not able to deliver what's really required, or when we realize that they would only add complexity in running the solution.
Which Content Management System do you prefer to use (Wordpress, Jumla, Drupal etc)?
Wordpress is obviously the most convenient to use and is easily manageable. So that saves our team a lot of time and makes sure that all internal and client-based tasks and projects can be completed as planned.
What are the key factors that you consider before deciding the cost of an ecommerce application?
The cost will typically vary based on the complexity of the project, the features that it needs to have, and the intricacy of the application's concept. On average, an e-commerce application on both IOS and Android platforms can cost anywhere between $40,000 and $80,000 depending on these factors.
What kind of payment structure do you follow to bill your clients? Is it Pay per Feature, Fixed Cost, Pay per Milestone (could be in phases, months, versions etc.)
We generally follow a fixed price model, wherein clients pay by milestones. Most of our milestones revolve around the features and functionality of the application. But we can be flexible in that we often make suggestions to clients about which model is best suited for them, after taking their requirements and preferences into consideration.
Do you take in projects which meet your basic budget requirement? If yes, what is the minimum requirement? If no, on what minimum budget you have worked for?
Yes! If we think that a project idea is revolutionary and can add positive value to human life, or if being associated with a particular client will provide better opportunities for us in the future, then we definitely take that on without any hesitation. The minimum budget that we're willing to work for is $25,000 whereas some of our highest costing projects have crossed millions.
What do you think is the future of the ecommerce industry?
The e-commerce industry has definitely been growing at a steady rate for the past couple of years, and this is expected to continue as people of all ages continue to become more comfortable and familiar with purchasing things online. We've seen a drastic increase in the development of e-commerce mobile applications in the last year, and we think maintaining app responsiveness on all platforms will remain a popular concern for most people this year. I believe the next step would be to integrate AR and VR technologies into this space, similar to what they've done at some Walmart stores earlier this year.
Kindly share your feedback on how GoodFirms has been doing so far in increasing your visibility among potential clients.
GoodFirms, as a platform, provides visibility to a lot of upcoming startups with special care for demographics and target audience, which is something, not a lot of listing sites do. This allows not just visibility but visibility to the right people, which in turn becomes potential clients and leads, which is very important and a core part of listing websites and platforms. As a trusted platform, GoodFirms has always been a great way for us to create trust within our clientele and also as an authentic measure of quality for our potential customers who see us listed on GoodFirms.
TekRevol Clients & Portfolios
Key Clients
Technology
Healthcare
Startup
Real Estate
Retail
Ecommerce
Manufacturer
Startups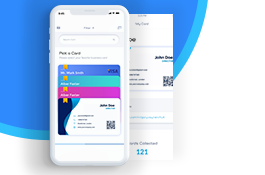 TekRevol Reviews
All Services
Mobile App Development
Web Development
App Designing (UI/UX)
E-commerce Development
Relevance
Most Recent
Rating: high to low
Rating: low to high
Write a Review
Ciaran Doherty
, Director CCGC, Founder & Franchisor at The Middle Spoon Desserterie & Bar, Owner Noble Speakeasy
Posted on Jan 07, 2020
Highly recommend
Review Summary
After looking seriously at about eight different companies we chose to go with Tekrevol to build out our app for both iOS and Android devices. From the start to today, it's been a pleasure to deal with Tekrevol and every member of the team. As with everything in life (especially with a project as complicated as ours), little bumps and hiccups came up during the build and after our app launched. What was great to see was how responsive the whole Tekrevol team was to these issues, handling them quickly and professionally. They walked us through every aspect of these new waters for us including the relationship with Apple and Google. I don't think we could have made a better choice and would gladly recommend them to anyone considering having an app built for their business. It's why we continue to use them today ten months after launching.
What is it about the company that you appreciate the most?
Dedication to customer satisfaction.
What was it about the company that you didn't like which they should do better?
N/A
James Beattie
, Owner at OTT Marketing LTD
Posted on Apr 25, 2019
App and website Development
Review Summary
It has been an absolute pleasure working with TekRevol on our App and website development project. Our App is based on a unique concept and very specific to the Irish Market. TekRevol were excellent in grasping the concept and following through on the design and the development. They meet all the deadlines from their end and they did a top class job from start to finish. Communication was excellent with them also. We look forward to a long and prosperous relationship with them. They are extremely professional and skilled in what they do. If you are thinking of hiring them, just do it, you will never look back
What is it about the company that you appreciate the most?
Communication, Professionalism, IT knowledge
What was it about the company that you didn't like which they should do better?
I really cannot think of any areas that they need to improve on
Jasica Gray
, Founder at Lavish Locs Hair
Posted on May 03, 2019
Through website development by their team, our potential business upgraded a lot
What was the project name that you have worked with TekRevol?
Lavish Locs Hair
Anthony DeJulio
, Founder at Beach Bandits
Posted on May 03, 2019
Superb mobile app development company
What was the project name that you have worked with TekRevol?
Beach Bandits
Michael Oz
, Founder at Oz Leasing
Posted on May 03, 2019
A Reliable Developing company
What was the project name that you have worked with TekRevol?
Oz Leasing
Maxim Olivson
, Founder at SmartID
Posted on May 03, 2019
Thank you for developing my project in such a short period of time
What was the project name that you have worked with TekRevol?
SmartID
Teresa Gefter
at Select Dealer Services
Posted on May 03, 2019
Incredible Partnership
What was the project name that you have worked with TekRevol?
Select Dealer Services
Sara Johnson
, Founder at Lead Lab Media
Posted on May 03, 2019
Great functionality provider
What was the project name that you have worked with TekRevol?
Lead Lab Media
Sanjana Kapur
, Founder at Dream Energy Solutions
Posted on May 03, 2019
Great website builders with highly support and creative designs
What was the project name that you have worked with TekRevol?
Dream Energy Solutions - Website Project
Daniel Burgess
at Mark Pappas Foundation
Posted on May 03, 2019
Partnership from heaven
What was the project name that you have worked with TekRevol?
The Papp Program