Previously Two Tall Totems, TTT is an award winning Digital Innovation Studio, building custom software for more than 150 clients around the world. We work with industry leaders and challengers who have ambitious goals and see the value in re-shaping their industries through technology.
Canada
1250 - 777 Dunsmuir Street
,
Vancouver
,
British Columbia
V7Y1G6
1 888 315 4476
Focus Areas
Service Focus
20%
15%
10%
10%
10%
10%
10%
10%
5%
Mobile App Development
App Designing (UI/UX)
Web Development
Software Development
Web Designing (UI/UX)
Client Focus
Medium Business
Small Business
Industry Focus
10%
10%
10%
10%
10%
10%
10%
10%
10%
10%
Advertising & Marketing
Automotive
Business Services
TTT Studios Executive Interview
Visit Profile
Please introduce your company and give a brief about your role within the company?
I am the head cheerleader (President) of TTT Studios, a multiple awards winning Vancouver based digital innovation company building software for well-funded startups and large enterprise organizations.
What was the idea behind starting this organization?
Apple's app store had just gone live, and there was a lot of buzz around app development. We knew we had a great team to create some fantastic apps and thus founded TTT.
What are your company's business model–in house team or third party vendors/ outsourcing?
Two of our core company values is Integrity and Excellence. The only way for us to stay true to these values is to do everything ourselves. We never outsource. The entire project is handled in-house from beginning to end so that we can keep our word and deliver on the "excellence" we promise our partners.
For this reason, we do not and will not ever outsource.
How is your business model beneficial from a value addition perspective to the clients compared to other companies' models?
Most of our engineers have a Ph.D. or Master's degree. This might seem like overkill, but it is essential to have developers who are flexible in mind as languages and frameworks change so quickly. Thus we always say we are not experts in one stack but instead at solving business problems using the technologies that are best for our clients.
What industries do you generally cater to? Are your customers repetitive? If yes, what ratio of clients has been repeated to you?
We have done projects for over 20 different industries. We are very blessed to have a high level of repeat customers.
Mention the objectives or the parameters critical in determining the time frame of developing a mobile app.
We believe that it is impossible to understand a project without running a proper discovery first. These sessions typically take a week where we follow a process that is tailored to the needs of each project. Once complete, we provide a mind map, user personas, a technology "cookbook," and a detailed estimate. Any firm that doesn't require a discovery session is only guessing.
How much effort in terms of time goes into developing the front end and back end of a mobile app?
I don't think this matters. What matters is that you have a good understanding of the requirements, and you start with robust architecture.
What are the key parameters to be considered before selecting the right platform for a mobile application?
Following are the key parameters to be considered before selecting the right platform for a mobile application:
Who is your target audience?
What is your budget?
What is the expected number of users?
What platforms are we developing for?
Do you require a working prototype?
Do we expect business requirements to change?
Are there privacy concerns to consider with storing user data?
What current system architecture do you have in place if any?
What is your expected timeline?
Is a minimum viable product (MVP) suitable here?
Which platform do you suggest your clients begin with when they approach you with an idea (Android or iOS) and why?
We used to suggest iOS first and then Android, but we do everything using React Native or Flutter. Thus the client gets both OS concurrently.
Android or iOS, Native or Hybrid — which platform is best to use to build your app? What are your recommendations?
We do everything with React Native or Flutter. We used to do just native, but these modern frameworks provide a great experience while leveraging device-specific APIs well.
What are the key factors that you consider before deciding the cost of a mobile application?
It depends on the ask and what type of project it is. Some factors include:
- the complexity of the project
- number/type of features
- components needed
- type of technology involved (blockchain, AI, AR, VR, IoT, etc.)
- overall user experience desired
- whether or not it is an existing project/product
and many more.
What kind of payment structure do you follow to bill your clients? Is it Pay per Feature, Fixed Cost, Pay per Milestone (could be in phases, months, versions, etc.)
We have a few different ways to engage. We can just be hired by the hour, which is best if you have a goal but not a plan on how to get there. We can do a fixed cost if we run a discovery and limit any feature changes. Typically we ask for 30% upfront and then paid every two weeks.
Do you take in projects which meet your basic budget requirement? If yes, what is the minimum requirement? If no, on what minimum budget you have worked for?
Our processes have evolved and become sophisticated. This means we require a specific project size, or we can't meet the client's needs adequately. We don't tend to look at projects under $100,000.
What is the price range (min and max) of the projects that you catered to in 2018?
Rather not say. A typical project is $300k.
Which business model do you suggest to your clients, enabling them to generate revenue from mobile applications? Why?
Although this is ultimately up to the client, we discuss the different revenue models options, subscription, fixed cost, in-app purchases, to name a few during our discovery workshop because the model will significantly affect the way an application is designed, developed and deployed. That being said, it would be irresponsible of me to make any recommendations without knowing the details.
TTT Studios Clients & Portfolios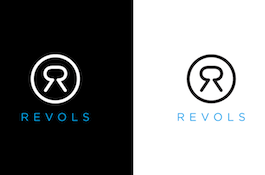 TTT Studios Reviews
All Services
Mobile App Development
App Designing (UI/UX)
Relevance
Most Recent
Rating: high to low
Rating: low to high
Write a Review
Shane Gray & Associates
, REALTOR® at Sutton West Coast Realty
Posted on Jul 19, 2019
REALTOR Showing Feedback Tool
Review Summary
We needed to convert an antiquated method of providing real estate Sellers timely, measurable and meaningful feedback. TTT came to our rescue. The updated industry changing solution tracks a buyer's experience after visiting an open house or private appointment through an iPhone application, instantly reporting to the listing's realtor/seller. It also emails individual reports and summary reports to the client. They provided turnkey, end-to-end resources, ranging from conceptual design, project management, and programming, to testing, implementation, hosting and product improvement. Aside from TTT professionalism, their depth of knowledge and ability to deliver our solution in a timely, cost-efficient manner stood out to us.
Taranveer Bains
, Frontend Engineer at Engine Digital
Posted on Jul 18, 2019
Great people and a great culture
Review Summary
Working with TTT has been one of the highlights of my career. The quality of work that they delivered exceeded my expectations and their ability to pivot/move with changing deadlines and requirements stands as a testament to their dedication to craft. I actually had a chance to work in their office for a month or so and I can honestly say I've never seen happier staff and it's no surprise that the TTT staff is able to create such great work -- the enviroment that the leadership team has created creates the space for them to do it.
Thomas Muller
, IT Manager at Harbour Air seaplanes
Posted on Jul 17, 2019
Top Quality, Pleasure to work with!
Review Summary
I initially began working with TTT many years ago when we required a Maintenance Hours Tracking App, TTT delivered big time... we still use the App today, with very minimal updates/changes since.

As a company we've worked with them on many different projects since that initial project. As an IT Manager, I strive to work with them as often as possible.. whether it be App Development, App Support, Website Support.

I find all of their Staff very easy to communicate with, in a friendly, honest, open and professional way. It has been a pleasure to watch the company grow over the years, and I look forward to continuing to work with TTT in the future.
What is it about the company that you appreciate the most?
TTT are a pleasure to work with on all fronts. Great stuff, and quality results/products delivered!