Umbrella IT
Booster for the digital evolution of business
Visit website
Business App Development and IT Consulting

Our mission: to be a booster for the digital evolution of business.

Our values: flexibility, transparency, creativity and safety.

Our pool of specialists: web and mobile developers, system analysts, QA and DevOps engineers, project managers, UI/UX designers.They are selected specifically for your business project and integrate seamlessly into your processes.

Our expertise: IT audit and IT consulting, complex mobile and web development for enterprise, and AI/ML, Big Data, AR/VR, IoT solutions.

We work within the Time & Material model in short sprints (1-2 weeks). At the end of the sprint we provide definite measurable results. Each sprint ends with a demonstration of the achieved results. If required, any corrections are quickly implemented into the strategy. We are always in touch.

Our Team:
- IT experts with 5+ years of commercial development experience;
- MBA specialists with 12+ years of IT experience;
- ITIL certified auditors.

About Us:
- 13 years on the international market;
- 14+ unique services;
- 350+ professionals;
- 250+ successful projects: Variety, Rolling Stone, Disney, Hamleys, Mary Kay, 9GAG, IKEA, METRO AG, The Medici Archive Project.
- 75+ international awards: IAOP Global Outsourcing 100, Clutch, Stevie Awards, Design Rush, etc.

Need a team? Contact us at [email protected]
Certifications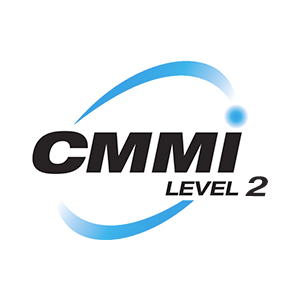 United States
1013 Centre Road, Suite 403-B, Wilmington, Delaware
,
Delaware
,
Ohio
19805
1 929-999-19-66
Focus Areas
Service Focus
Mobile App Development
Web Development
Software Development
Umbrella IT Executive Interview
Stanislav Meshkov
Founder & CEO
Visit Profile
Please introduce your company and give a brief about your role within the company.
Umbrella is an international company despite the fact that 80% of our clients are Americans. The rest of our clients are from Singapore, Australia, and Canada. We develop web and mobile apps. The mission of our company is to provide a client with a team of outstanding experts including developers, QA, PM and other professionals. In each case our team adjusts our business processes to the ones of the client, serving as a trusted partner to CTOs, CIOs, CEOs, and VPs of Engineering. Considering that our company has over 100 experts, a client can find a developer with almost any skill set in Umbrella. I'd like to emphasize, that we provide not resources but teams of experts, staffed for a particular client. As for my role, I am the founder and CEO of Umbrella. Due to the fact, that I have a business education as well as technical, I balance business negotiations with the strategic development of the IT-company.
What was the idea behind starting this organization?
When I was a PM in another organization, a need emerged to hire people for a new five-month project. I decided to choose a remote team of experts and found out, that there were myriads of companies at the market, that provided IT outsourcing and outstaffing services. But while attempting to cooperate with them I ran into some problems: these companies were not motivated to achieve a result, they didn't understand my business processes and my priorities. It's basically impossible to control workflow. On the other hand, without services of an outside company, I jeopardize the success of my own project. For example, my in-house developers can simply quit. Or I need additional experts for a short-term project sometime. Obviously, I can't hire new people for one project to fire them when the work is done. It's not only unfair and bad for company image, but it also destabilizes the employee loyalty. After all - people would work realizing that they are about to get fired any moment. I decided, that I needed an external IT service provider, but his business model must be different. So I founded the company that could have worked and met the needs of clients flawlessly.
What are your company's business model–in house team or third party vendors/ outsourcing?
My company uses a new business model that is called outsharing. We provide teams that are scalable enough to match criteria of any client case. These are the result-oriented teams of full cycle development. First thing what we always do is studying our client's processes of development and adjusting to them. Due to our company's values and skilled HR professionals, the united and strong team has been formed in Umbrella. And this team works to ensure client's success. We also found out, that the efficient operation requires working hand in glove. For this reason, everyone involved in the same project works side by side for the most effective communication. And yes, all our staff members are in-house only.
How is your business model beneficial from a value addition perspective to the clients compared to other companies' models?
There are several advantages in our business model:

1. With our business model, a client has the opportunity to increase the development speed for large and technically challenging projects without risks of employees quitting the job, schedule overruns or poor code quality. A client may need an expert with a rare set of skills, for example, DevOps for server configuration. We give the client an option to expand his team easily adding the mentioned DevOps or any other specialist.
2. The cooperation with us often leads to the growing efficiency of the in-house team of the client due to the arrival of new people with a finished performance and sharply-honed skills.
3. The practice shows that finding experienced staff is a challenging process that could last for weeks or even months. In outsharing business model a client can hire more qualified employees in the quickest and easiest possible way. The extra experts could expand the core team and help to meet the deadlines without sacrificing quality.
4. Another important advantage is the involvement. Our success depends on the success of our clients. We have a strong professional interest in bringing the project to a successful completion and we share the client's values on an equal basis with his core team. We operate as one strong unit.
What industries do you generally cater to? Are your customers repetitive? If yes, what ratio of clients has been repetitive to you?
We develop mostly mobile applications for such industries as Advertising Technologies, Marketing Technologies, Social Media, and Big Data. Each time when a new game-changing technology emerges, Umbrella is the first one to embrace it. We put innovations to work developing them in the eternal projects, acquiring new competencies, and extending the stack of rare and sought-after technologies. Over the last years, we embraced IoT, VR, AI, and Blockchain. As for repetitive customers, most of our clients have been repetitive to us. 70% of companies that have chosen us once become our long-term clients. NPS is vital for us, and we pay close attention to it.

Mention the objectives or the parameters critical in determining the time frame of developing a mobile app.
The project innovativeness is the key factor in mobile app development. It can be expressed by a particularly difficult mathematical model as well as a delicate integration of virtual reality. All these unconventional cases require careful preparation, every little detail has to be thoroughly thought through to avoid any potential risks. The reasons for the project deadline shifting can be:

• underestimation of the development complexity - the functionality of an app can be too complex and innovative, as in the case of the VR technology finetuning;
• uncertainty - it's easy to make a mistake preparing an estimation and hard to predict the time-frame for the third-party systems integration.
Basically, in all such situations, we're talking about one problem: it is difficult to accurately estimate in advance the labor costs for the project at its various stages. It is always easier to make an assessment when the project has been in development for quite a time rather than it is in the initial phase. In response to this problem, Umbrella has organized the workflow in a certain way:
we split the project into short phases which, in their turn, are divided into sprints. Under this approach, even if there are any difficulties, we can resolve them in a timely manner within the phase, having the ability to manage all the scope of work. In my opinion, it's never a good idea to increase the budget or shift the deadline. All you need to do is to reduce and simplify the scope of work within the phase.
How much effort in terms of time goes into developing the front end and back end of a mobile app?
Considering that we split the development process into phases, a small project is usually delivered in 1 phase, and a large one - in several phases depending on its complexity. At first, a back-end architect goes into action. Then a front-end developer and a QA join him in 2 weeks. That's when the phase begins. Each phase takes 2-3 months and it is completed in such a manner that its results can be immediately handed over to the beta-testers or direct users.
What are the key parameters to be considered before selecting the right platform for a mobile application?
The key parameter is a long-term development strategy for the application. How does a client want his app to work? What functionality will it have in a year and a half? Who is the app's target audience? All of it might seem non-specific, but we can exclude the factor of uncertainty only on the basis of general development strategy. This is the only way we can understand what functionality exactly the app should have right now to go without readjustment in prospect and what specific technology and platform should be chosen to better meet the clients' expectations.
Which platform do you suggest your clients to begin with when they approach you with an idea (Android or iOS) and why?
I proceed from the assumptions who the target audience of our client is and what limitations we have. For example, if a customer contacts us to develop a mobile app for a report preparation when conducting a board meeting in large companies, I will say it's more likely to develop an iOS app. If a customer wants to create a project for the payment systems in Africa, I will offer to make a choice in favor of Android, because of its popularity there.
Android or iOS, Native or Hybrid — which platform is best to use to build your app? What are your recommendations?
I believe, there is no perfect solution. At the moment, I like React Native very much. It's an actually functional and genuinely dignified platform for hybrid apps. However, we should not forget that at the equal level of developer competence a hybrid app can never beat a native one.
What are the key factors that you consider before deciding the cost of a mobile application?
The cost of a mobile application depends on the scope of work, the complexity of development, and unique, non-conventional cases. External factors are a category of its own. For example, there was a case in our practice, when the launch of the application had to coincide with a particular event. We had to engage twice the usual number of experts in the project to improve the efficiency of the development process and met the deadline. Of course, this affected the final cost of a project.
What kind of payment structure do you follow to bill your clients? Is it Pay per Feature, Fixed Cost, Pay per Milestone (could be in phases, months, versions etc.)
We give a money-back guarantee within the first 2 weeks of working on the project. If a client is not satisfied with our work, we don't charge him. However, so far there were no such cases, all the clients were happy. After the trial period, we invoice the client on each fortnight. We keep a detailed record of hours worked by our specialists, capturing with the help of time-trackers what exactly a specific developer did in a certain period of time. We provide our clients with a complete transparency: at any time a client is at liberty to audit the daily reports and get a better sense of what he spends his money and our time on.
Do you take in projects which meet your basic budget requirement? If yes, what is the minimum requirement? If no, on what minimum budget you have worked for?
We take only those projects that have the potential for a long-term cooperation. The initial sum of investments in the project is $20k.
What is the price range (min and max) of the projects that you catered to in 2017?
In 2017 our rate ranged from 40 to 50$ per hour, and our regular clients spent over $1 mln.
Which business model do you suggest to your clients enabling them to generate revenue from mobile applications? Why?
In my opinion, the most lucrative revenue model for a mobile app is freemium. Let the users download and enjoy your app for free and give them an option to pay or subscribe for the extended functionality. In terms of user involvement, I would highly recommend the app gamification. Each our project is unique: Umbrella's analysts find an individual approach to every client to create an extremely efficient model for the mobile applications.
Umbrella IT Clients & Portfolios
Key Clients
Penske Media Corporation
SheMedia
Kardex
Variety
Alcon
Mary Kay
Rolling Stone
Hamleys
OneSky
The Medici Archive Project
Kompass
AimChat
Z5X
Virmuze
Vantage
Revenue River
Ice Wireles
IRISTEL
Graphetal
Life Lapse
Now Dating
MakolaHub
Captum
RingBoost
BlockInsights
Jourve
BeeInbound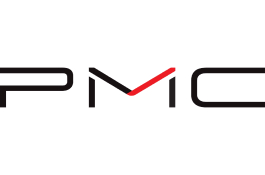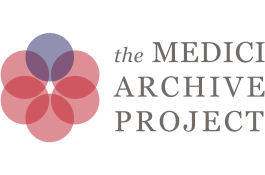 Umbrella IT Reviews
All Services
Mobile App Development
Web Development
Relevance
Most Recent
Rating: high to low
Rating: low to high
Write a Review
Megan Honke, MBA, MSc. CCC-SLP
Posted on Feb 09, 2021
Umbrella IT - exceptional
Review Summary
Umbrella IT has provided an outstanding experience for my web and mobile application solution. A team, lead by project manager, Oleg, has been communicative, creative, and provide solutions to my many questions. I would not hesitate to work with Umbrella IT in the future and strongly recommend their services.
Moisés Ramiro Lizárraga Delgadillo
Posted on Jul 22, 2020
Great experience working with Umbrella
Review Summary
The Umbrella Team is very patient a and flexible. They have the right balance between cost, performance and skills. They are very respectful and open to discuss any adjustments to the project's requirements.
What is it about the company that you appreciate the most?
Their ability to quickly put together a team of skilled people and their willingness to help and suggestions for improving our internal processes.
What was it about the company that you didn't like which they should do better?
They can Improve on internal code reviews
Hard-working dedicated staff at Umbrella
Review Summary
We have worked with Umbrella for two years and accomplished a complete rewrite of our e-commerce site, migration of our large database and files. Umbrella worked with us to meet exact specifications and provided many good ideas for improvement in functionality, security and cost reductions. Project management is excellent; they are always there when you need them. Developers and QC have been wonderful to work with.
What is it about the company that you appreciate the most?
Project Management.
What was it about the company that you didn't like which they should do better?
Try to retain staff for longer periods. Though, they do have good knowledge transfer.
International Driving Authority
Posted on May 21, 2020
Great IT partner
Review Summary
International Driving Authority (IDA) has been working with Umbrella IT (UIT) since 2017. Seeking to hire a qualified and experienced development team that would meet our project's requirements, we chose UIT. During this project, the UIT team demonstrated management competence and technology proficiency. IDA recommends UIT as a reliable IT partner and consultant.
Liza Buckley
, Art Director at Lunifera.ru
Posted on May 14, 2020
Excellent quality, fast implementation
Review Summary
We've been working on a project with Umbrella IT for 6 months. Our goal was to analyse our website, tune it up on both Desktop and Mobile versions. We needed to improve loading speed, update our UX and UI also eliminate major bugs which were caused due to originally bad coding. As a result, we've succeeded to improve loading on Desktop for up to 60% and Mobile around 40. We finally left certain bugs in the past and our customers got better experience using the site. Our manager at Umbrella It helped us to find most suitable solutions and organised the whole work flow. Their summary and report system is excellent. Highly recommend Umbrella Team! Liza, Art Director at Lunifera.ru.
Sarah Boland
, Founder & CEO at Bolandia Creative Inc. (Life Lapse App)
Posted on Sep 12, 2018
I recommend Umbrella IT to everybody who needs development.
Review Summary
Umbrella IT brings all my crazy visions to life. They are patient and guide me through the process. We have been working together for about a year and a half now and I'm extremely pleased with their professionalism and affordability. We now have two apps in the Apple App Store (Life Lapse & Zoomyy) and one in the Google Play store (Life Lapse). If you have specific questions about how they are to work with, please feel free to reach out to me on LinkedIn.
What is it about the company that you appreciate the most?
Their Professionalism, communication & ability to tackle problems and offer new solutions.
What was it about the company that you didn't like which they should do better?
N/A
Ergn Kayis
, Freelance Graphic Designer at Actionkraft
Posted on Jul 18, 2018
Professional IT service
Review Summary
Professional modern workflow. Very satisfactory results. The whole chain from briefing to delivery is handled very well, paired with always friendly communication.
Amanda Daume
, Director of Sales Enablement at Revenue River
Posted on Jul 03, 2018
A superior partner
Review Summary
Our agency has worked with this team on a number of complicated projects with very positive outcomes. Whenever we challenge them with new platforms or new ideas, they dig in and find new ways to solve for us. As a non-developer, I feel that I can trust them to provide me with best practice approaches and considerations for things I may not have thought about. It has been an excellent partnership.
Greg Sung
, Cofounder & CEO at OneSky Inc. Limited
Posted on Jun 05, 2018
Very positive experience. Satisfied client.
Review Summary
Their PM is first-rated, and their engineering prowess world-class. Professional, on-time, and good at communications. We are very happy with the process and the outcome.
What is it about the company that you appreciate the most?
PM, communications
Cameron Woodford
, Founder and CEO at NowDating
Posted on Feb 17, 2018
Umbrella is 10/10. Work involving complex requirements.
Review Summary
My company has worked very closely with Umbrella for almost 6 months now, completing and executing high-level software development against a very strict set of requirements, they have over delivered on all our expectations!

Previous experience with other development companies has been exhausting. Umbrella is different, very transparent pricing and project structure. Everyone throughout the company is extremely talented and I would recommend them to anyone that's serious about building disruptive technology.
What is it about the company that you appreciate the most?
They have a very good work process that's flawless. Working together with myself and our CDO everything has been matched in quality and understanding.
Mike Tropea
, Web Designer at Vanity Toll Free Numbers
Posted on Feb 17, 2018
Amazing service
Review Summary
We have been with Umbrella-Web for the past 8 years and they have been more than exceptional in helping our company reach it's goals. They are extremely talented and qualified professionals who are always surpass our expectations with each project we give to them.
Arthur Cooper
, Founder at Dursh
Posted on Feb 07, 2018
Fast and affordable
Review Summary
I brought my existing project over to Umbrella, they are fast and efficient and always keeping in regular contact with me about what is going on. Umbrella is extremely affordable and I would highly recommend giving them a go!
A happy Australian customer.
What is it about the company that you appreciate the most?
Strong English Frequent communication Affordable Fast and efficient
Leonel Olmedo
, Product Manager at Safal Partners
Posted on Feb 07, 2018
Umbrella-Web is a dependable, affordable, and trusted partner
Review Summary
We have worked with Umbrella for over a year on a variety of projects and value their opinions as thought partners. They are a group of responsive, talented, and innovative individuals that have exceeded all of our expectations for a web development company. From requirements gathering to deploying a custom application, Umbrella was able to support us through every stage of development. We highly recommend them for any IT project!