Variance InfoTech Pvt Ltd is one of the leading and creative IT company which stands for progress, help in their client's business to achieve their objectives using the powerful and latest technologies and resources. We leverage the expertise and past experience in technology consulting, product development, solutions integration and business process management and implementation of end to end solutions to help forward-thinking enterprises, institutions and people everywhere.
Certifications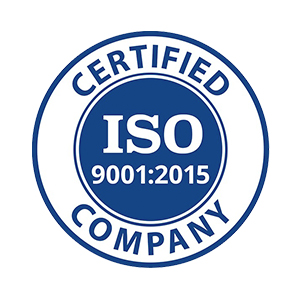 India
Variance InfoTech Pvt Ltd. 608/609, 6th floor - Abhishree Adroit, Vastrapur, Ahmedabad,India
,
Ahmedabad
,
Gujarat
380015
+917016851729
Focus Areas
Service Focus
20%
15%
15%
10%
10%
5%
5%
5%
5%
5%
5%
Mobile App Development
Web Development
Web Designing (UI/UX)
Software Development
AR & VR Development
Variance InfoTech Pvt Ltd Executive Interview
Visit Profile
Please introduce your company and give a brief about your role within the company?
I am Rahul Patel, the CEO of Variance Infotech Pvt. Ltd.
Variance InfoTech Pvt Ltd has quickly established a strong foothold in fields of Offshore Dedicated Development Center, Application Development & Maintenance, Software as a Service, Enterprise Solutions, Product Development & Support, Testing Services, and Search Engine Optimization. Expertise in Quality & Project Management has helped us achieve high standards for our clients.

The core business of Variance is to offer CRM consulting and Solutions. Until today Variance has helped 500+ companies to setup CRM for their entire business activities. Variance also offers extensions and plugins in CRM to sell at various CRM marketplaces like vTiger, SuiteCRM, and salesforce.

With CRM Variance expand its strength in other areas like Augmented Reality, Mobile Apps, and custom software development.

30% of the company's strength is involved in a dedicated team hired by customers from the US/UK and Israel region.

Variance InfoTech Pvt Ltd offers its services in the area of Education & E-Learning, Finance & Insurance, Healthcare, Travel & Tourism, Manufacturing & Engineering, Automobile, Retail, Logistics & Distribution Industry, to name a few.

We strongly believe in seeing the same line of vision as our clients, and bringing those to life is only possible by working hand in hand with them.
What was the idea behind starting this organization?
When working with past companies as an employee, we have just one feeling in mind that something we build or set up as a company, our idea is to offer customers robust technology or software solutions.
What is your company's business model–in house team or third party vendors/ outsourcing?
Our company offers 100% in house team.
How is your business model beneficial from a value addition perspective to the clients compared to other companies' models?
Our core business objective is to offer 100% quality work with no negotiation on pricing. Although the Implementation of this model meant losing customers, we can offer 100% quality to those customers who are ready to work with us.
What industries do you generally cater to? Are your customers repetitive?
Our solutions work for the following industries largely.
HealthCare
RealEstate
Telecom
Startups
Aviation
Yes, we have a 70% repeat customer ratio.
Mention the objectives or the parameters critical in determining the time frame of developing a web app.
The complexity involved in requirement
Scope of work (How big work is)
How much effort in terms of time goes into developing the front end and back end of a web app?
40% in Development and testing
20% in Analysis
40% in wireframing, UI design, User/UX research-front end
What are the key parameters to be considered before selecting the right platform for a web application?
The problem a customer is trying to solve
Budget and timeframe
Feasibility of the project and technological preferences
Future enhancements planned
Which platform and technologies do you prefer to use in the development of your web apps?
Core PHP, Java, C++, C#, ASP.NET, Unity
Angular, Mean stack, Node, Code Igniter, Flutter, AR Kit, AR Core, MaxST
Do you offer website design templates or customized website design, and do you have a responsive website design?
It depends on budget and time frames. For shorter time frames and less complex jobs with generic requirements, we suggest the use of readily designed templates like WordPress.

For innovative and disruptive ideas where lots of iterations are expected based on user feedback and analytics, we work on complete design and development from scratch.
Which Content Management System do you prefer to use (Wordpress, Joomla, Drupal, etc)?
Do you provide website maintenance services?
Yes, we do. We even offer lots of integrations and analysis for further improvements.
What are the key factors that you consider before deciding the cost of a web application?
Scope of work.
The problem we are trying to solve
Target user audience
Tools and technology required to achieve the final outcome
Third party tools required to integrate or APIs required to be used
QA and testing required
What kind of payment structure do you follow to bill your clients? Is it Pay per Feature, Fixed Cost, Pay per Milestone (could be in phases, months, versions, etc.)
If the requirements are precise with all technical specifications, we provide fixed cost with rates for Change Requests on an hourly basis.

In case the requirement is for long term projects or for ongoing development, we offer dedicated resources on a monthly basis.

If the project is complex and the estimated time frame to complete the project is more than six months, we divide it into phases and milestones. The client pays in advance for each milestone. 5 to 10 % of the entire project is paid on the completion of the entire project.
Do you take in projects which meet your basic budget requirement? If yes, what is the minimum requirement? If no, on what minimum budget you have worked for?
The minimum budget we worked on the project is USD 15,000.00.
What is the price range (min and max) of the projects that you catered to in 2018?
Hourly USD 25-35
Fix price USD 12,000 - USD 30,000.00
Variance InfoTech Pvt Ltd Clients & Portfolios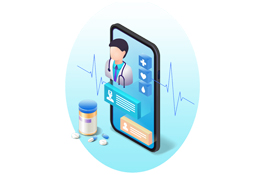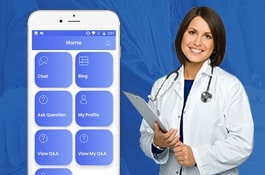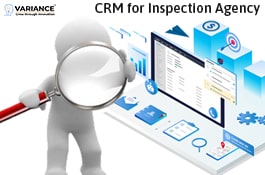 Variance InfoTech Pvt Ltd Reviews
All Services
Mobile App Development
Web Development
Software Development
Maintenance & Support
Relevance
Most Recent
Rating: high to low
Rating: low to high
Write a Review
Active, Proactive response to a survival of website
Review Summary
My firm has a retail ecommerce website hosted by a third party, since deployment website went through series of issues related to firewall and infrastructure setup, team at variance were engaged by us for web development however to breakfix the issue they engaged extra resources to eliminate the problem and resolved the issues that were not a part of their domain. I would sincerely thank Variance for their skilled specialised work and help customer like us get on with their daily business.
Filip Čevizović
, high school education at Hrvatski Telekom
Posted on Jan 13, 2020
Short review
Review Summary
They are willing to offer everbody a place to work and learn new things. Really good company!
What is it about the company that you appreciate the most?
Professional approach to their projects
What was it about the company that you didn't like which they should do better?
So far so good. Maybe expand to Europe :)
Outstanding support, phenomenal knowledge
Review Summary
We needed to customize a self-hosted vTiger implementation and ran into problem after problem, with the host, with permissions, with plugins that we were trying out. Not only were the issues fixed across the board, but additional requirements that came up later in the process were handled swiftly and professionally. We have found our vTiger lifetime partners!
What is it about the company that you appreciate the most?
Very responsive, say what they are going to do, and then do it. If there are any misunderstandings (on either side) they work through them. Extremely knowledgeable about vTiger and can work outside of the box to make what is needed be...magically done.
Marco van Gaal
, Medewerker Systeembeheer at Kobefab International BV
Posted on Apr 10, 2019
Great software support provided for this excellent app (CRMTiger)
Review Summary
we have chosen CRMTiger as our mobile CMR client, since we where exploring the market i have installed 3 different testing setups on a single domain wich causing troubles in activating the sofware. support was helping me quick and also address all other topic's i requested.

Great dev team, nice app and wonderfull support!
What is it about the company that you appreciate the most?
quick support
What was it about the company that you didn't like which they should do better?
keep working on the app, but i guess its already there main priority

World Aviation Corp.
, Rewind facility at World Aviation Corp.
Posted on Apr 10, 2019
great people to work with
Review Summary
we are in the middle of designing a crm with Variance, the team is amazing, very knowlegable and efficient. Very happy with the product and service. Thank you
What is it about the company that you appreciate the most?
great people, very easy to work with and they are very efficient
What was it about the company that you didn't like which they should do better?
nothing
Good Job
Review Summary
Happy with the service and efficiency, youcan ask them everything they will do it
Sander van Fulpen
, Owner / Director at Webstate BV
Posted on Sep 28, 2018
Simply the best developers te work with
Review Summary
The guys from crmtiger solve all our Vtiger requests. We've had 3 other companies look into our problem, amongst them also vTiger themselves. Noone could solve our PBX integration, but CRMTiger did.

We have been working with the CRMTiger team for two years now and they've developed over 30 solutions. In most cases they make them better then expected.

I have nothing but respect for these guys: kind, easy to work with and they know their stuff!
Company Response
Variance InfoTech Pvt Ltd
Thanks Sander for your Kind review.
Posted on Sep 28, 2018
ophir reuveni
, Business development manager at Netvill LTD.
Posted on Sep 28, 2018
Great partner
Review Summary
Good communication with the team, they helps a lot, fast response, care about us.
What is it about the company that you appreciate the most?
Fast response Caring for your business
What was it about the company that you didn't like which they should do better?
QA
Company Response
Variance InfoTech Pvt Ltd
Thank you Mr. Ophir for your Kind Review.
Posted on Sep 28, 2018
Amol Deshpande
, Owner at A.D. Pharmaceuticals
Posted on Sep 28, 2018
Excellent experience of working with Variance Team
Review Summary
Excellent experience of working with Variance Team. My entire website development & marketing is managed by Team Variance.
Company Response
Variance InfoTech Pvt Ltd
Thanks Mr. Amol for your Kind review.
Posted on Sep 28, 2018