ViitorCloud
Instilling Innovation. Exceeding Excellence.
Visit website
The goal of ViitorCloud Technologies is to offer futuristic business solutions. By dedicating our best resources to creating high-quality services, we provide innovative IT solutions. To help our clients' businesses grow more strategically, we take a proactive and customized approach throughout the process levels.
As a leading provider of next-generation technology solutions, ViitorCloud has been assisting its clients with their digital transformations while opening fresh opportunities for revenue generation. Web design and development, app development, UI/UX development, open-source customization, digital marketing, mobility, cloud computing, and big data are just a few of the modern solutions we offer.
Almost 80 clients in over 30 countries have expressed their appreciation for our dedication to quality. We have completed more than 500 projects in the past five years, putting us on the path to continued growth and development.
Certifications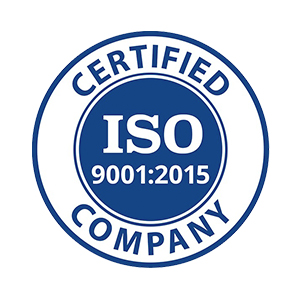 India
3rd Floor, Avdhesh House, Opp. Gurudwara, Bodakdev, Ahmedabad, Gujarat
,
Ahmedabad
,
Gujarat
380054
8488964723
United States
13873 Park Center Road, Suite# 155-1
,
Herndon
,
Virginia
20171
Focus Areas
Service Focus
15%
15%
10%
10%
10%
10%
10%
10%
10%
Mobile App Development
Web Development
Software Development
Web Designing (UI/UX)
E-commerce Development
ViitorCloud Executive Interview
Rohit Purohit
Co-Founder & CEO
Visit Profile
Please introduce your company and give a brief about your role within the company?
I am Rohit and I am given a title of a CEO at ViitorCloud though I enjoy working with my team as a team member with slightly a different role and responsibilities.
ViitorCloud Technologies Pvt. Ltd. started in 2011 is a leader in the application of technology solutions and has been helping their clients with digital transformation whilst creating new avenues for generating value and growth for them.

The company provides innovative solutions and services across contemporary cross-platform software development along with expertise in utilizing emerging technologies like AI, IoT, AR/VR, Blockchain and Cloud Computing for multiple platforms and software environments.

The company's commitment to quality has helped them garner appreciation from 80+ clients spanning across 30+ countries worldwide. With 400+ projects delivered in the last 5 years, the company has seen unprecedented growth and development. ViitorCloud Technologies headquartered in Ahmedabad, India also possesses a presence in the USA, Canada and Italy aiming to enhance the IT development and consulting services.

My role at the company comprises of making decisions envisioned towards the growth of the company by driving vision, leading R&D, bringing thought leadership and building new partnerships. I am responsible for leading innovation and business processes at Viitorcloud Technologies Pvt. Ltd. I serve as a provider for the company's core values, support for all members of the ViitorCloud team and guide to our clients and customers with strategic planning and defining a roadmap for the future.
What was the idea behind starting this organization?
Viitorcloud was founded at the end of 2009 as a platform for building innovative IT engineering and consulting solutions using cutting edge technologies with a small team of engineers and creative minds. The company was registered as a private limited company under the name 'Viitorcloud Technologies Pvt. Ltd.' and in 2011 in due course of time, whilst, building solutions over cloud computing we entered the US Market taking our first global leap.

The company's foundation rests upon the ideated vision of organic growth, being innovation-centric, investing into new technologies and its people, serving with utmost accountability & transparency and protecting the interests of customers and theirs.
What are your company's business model–in house team or third-party vendors/ outsourcing?
ViitorCloud has an in-house team of 100+ engineers, consultants, testers, creative artists, sales and marketing and business leaders at our offices in India, Italy and the USA. The teams manage the entirety of work in-house. This approach helps us build up outstanding professional expertise as well as provide the best results to our clients.

Thanks to our enthusiastic and experienced members who are all experts in their fields, ViitorCloud provides foremost solutions to its clients and customers. Despite their expertise and experience, everyone at ViitorCloud works as they would at a lean startup to compete with the modern-day business of providing digital services globally.

Apart from the team of experts we also have partnerships and memberships with a multitude of technology giants in the industry that help and assist us to provide digital services par excellence.
How is your business model beneficial from a value addition perspective to the clients compared to other companies' models?
ViitorCloud utilizes the newest frameworks and management tools like Scrum AGILE, Waterfall & Lean methodology for managing complex knowledge work and software development. Viitorcloud has further developed its own unique operational framework called PLAMT which is bringing accountability and productivity at the highest levels. Incorporating PLAMT in all our projects helps us provide measurable growth at any and all tangents of a project.

Utilizing our unique PLAMT methodology in our projects helps develop measurable goals and allows for precise resource allocation as well as accurate financial forecasting. PLAMT methodology provides clarity on projects requirements and allows us to detect and mitigate risks easily.

PLAMT ViitorCloud's self-defined business process is a framework dedicated to achieving success and measurable results. The methodology enables multiple teams from different domains to work together seamlessly and efficiently. It provides a detailed flow of project execution from kick-off to transit as well as measurable outcomes and deliverables at every step of the entire process.

ViitorCloud defines ownership & accountability, provides accurate financial forecasting before the project begins, accounts for any additional changes that might occur during the project execution helps induce mutual trust, provides efficient project handling and execution and most importantly defines risk early and helps to make better decisions throughout the process which helps avoid wastage of time, resource, efforts and money.
What industries do you generally cater to? Are your customers repetitive? If yes, what ratio of clients has been repetitive to you?
ViitorCloud's clientele spans across the entire globe but our prominent clients are from the USA and EU-region. Most of these clients are repetitive. Further, a large portion of the business that we receive also garners from the clientele we have served further providing word of mouth about our outstanding process and deliveries marketing to new clients. Over the years ViitorCloud has worked for clients from a multitude of industries like Education, Architecture, Engineering, Real Estate, Healthcare, Manufacturing, Automotive, Gaming, News & Media, Travel and Tourism, Retail, Sports, Banking and Finance, Ecommerce, Education, Energy Sector, Entertainment, Hospitality, FMCG, Finance, Healthcare, Hospitality, Human Resources, Information Technology, Legal, Logistics, Marketing, Non-Profit, Personal & Household Services, Professional Services, PSUs, Sports & Fitness, Telecom.
Mention the objectives or the parameters critical in determining the time frame of developing a mobile app.
Our approach before any project is to establish clear objectives and requirements. The objectives and parameters for any app differ from each other. ViitorCloud does not believe in a one-size-fits-all approach when it comes to developing a mobile app. We pride ourselves as a provider of customized solutions based on the requirements of the client.

We have defined a thorough process to identify and analyze the requirements. Moreover, we deep dive into the demographics and unique identifiers of the final users for every application we develop. Our dedicated process helps us define the correct estimation of cost and man-hours, team size as well as the delivery time frame at the very beginning of the project.
How much effort in terms of time goes into developing the front end and back end of a mobile app?
There is no single unit of measurement to define how much time would be required in developing the front-end and back-end. As I stated above ViitorCloud refrains from taking a single approach for every client. That being said the definite time dedicated to front-end and back-end will depend on the required features of the application and its action points.
What are the key parameters to be considered before selecting the right platform for a mobile application?
While selecting the right platform for any application we develop we consider the business case and user cases of the application. In other words, the application serves the end-users as well as the people in charge of it. Depending on the features required we determine the appropriate platform for it. So, in a nutshell, the key parameters are the app's target customer base, the complexity of logic utilized in the application, and security requirements. Additionally, parameters like 3rd party integrations, user volume, and, the type and number of features play an important role in defining the platform. Further, the upgrades/refinements that will be needed to be made in the application will also play a deciding factor.
Which platform do you suggest your clients to begin with when they approach you with an idea (Android or iOS) and why?
More often than not our clients are large scale institutions that opt for both iOS and Android platforms for their applications. In cases where we must choose between them both, we opt for the platform that best suits the demographic aimed by the clients. For example, if the client is targeting a selected customer base of users that are more pliant towards Apple devices, we opt for the iOS platform. Similarly, we opt for the Android platform for applications that are targeting a more massive market of users.
Android or iOS, Native or Hybrid — which platform is best to use to build your app? What are your recommendations?
Choosing between a native or hybrid application depends on the kind of application that must be developed. We recommend Hybrid platform to our clients but at the end of the day, the best-suited platform depends entirely on the requirements of the clients and vision of the product. In case of mobile applications that require real-time data transmission (investments, funding, share market, etc.), streaming services (video, audio, live camera, etc.), applications with highly intuitive design or where 90% of TA uses a mobile app, we recommend Native and cross-platform native. Apart from this we also offer Progressive Web Apps as an alternative approach to traditional mobile app development by skipping app store delivery and app installations.
What are the key factors that you consider before deciding the cost of a mobile application?
ViitorCloud is very transparent and precise when it comes to cost assessments and usually take into consideration a myriad of factors, such as project scope, the complexity of features, the platform (or platforms), UI/UX design complexity, technology stack, timelines, legal & compliance requirements, etc. Along with the low cost of development, we also offer longstanding trustworthy relations, high-quality deliverables, the convenience of all or the majority of needed services in one place, project management, accountability.
What kind of payment structure do you follow to bill your clients? Is it Pay per Feature, Fixed Cost, Pay per Milestone (could be in phases, months, versions etc.)?
We have standard pricing model structures to suit every client's needs namely Fixed Cost model, Time & Material Model, Hire Developer Model and Hybrid model and are assessed depending upon the type of the project, available timelines, complexity, clarity of scope and deliverables etc.

The Fixed Price Model offers clients a cost-controlled option and can be applied when the project scope and specifications are clear. The deliverables, timelines, and costs are explicitly defined which ensures on time and budget project delivery.

Fixed Price Model suits best for clients with well-defined project schedules and requirements. And in case, the requirements are not clear, ViitorCloud helps you particularize your project needs. The ViitorCloud team provides regular updates in addition to consistent deliveries as per the pre-planned milestones. This also adds flexibility to clients to add new features as CR.

We suggest Time & Material Model when the scope, specification and applicability plans of a project cannot be defined easily at the outset. Following this model, we at ViitorCloud work in tandem with our clients towards achieving the project completion. The model is apt to use when there are several "unknowns" about a project. ViitorCloud following this model assists you with its project teams with the project managers, team members, technology, and infrastructure.

The third is Hire Developer model. ViitorCloud avails its dedicated team to the clients so that they can manage the technical and human resources involved in his project execution. By choosing the dedicated hire model, a client can opt-out to employ any in-house development team, thereby saving much on costs. The model is ideal for long-term projects and where the offshore support services are regularly needed.
Do you take in projects which meet your basic budget requirement? If yes, what is the minimum requirement? If no, on what minimum budget you have worked for?
Our basic budget requirement is $10,000 for a new client. We do work on projects less than our budget for our repeat clients as we are firm believers in maintaining great relationships with all our clients. Apart from this, we have a no-budget policy for Non-profits and NGOs. In fact, ViitorCloud has worked on countless projects for numerous NGOs completely free of cost or at a very nominal cost.
What is the price range (min and max) of the projects that you catered to in 2018?
Our price range in the year 2018 spanned from a lower price range of $7000 and a higher price range of $120k. However, we also established partnerships with some large-scale institutions that will turn into long-term projects worth far more than the aforementioned range.
Which business model do you suggest to your clients enabling them to generate revenue from mobile applications? Why?
When it comes to business models for mobile applications for clients, we always recommend a Freemium pricing strategy. The Freemium strategy allows the client to offer their niche product or service free of charge and once the user uses the incredible application, then charge money for a more premium experience filled with additional features, services, that further expand the functionality of the free version of the software.
ViitorCloud Clients & Portfolios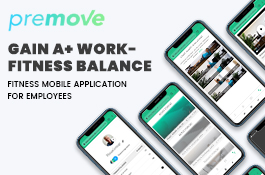 ViitorCloud Reviews
All Services
Mobile App Development
Software Development
Relevance
Most Recent
Rating: high to low
Rating: low to high
Write a Review
Outstanding work & great service
Review Summary
I came across ViitorCloud Technologies while i was developing my application for online ordering. My partner introduced to Jalpa who was managing my project. Jalpa and her team did a fabulous job in building my website and digital marketing. Also there team helped us building part of our application. Viitorcloud has as a very knowledgeable staff and it was very smooth to translate my ideas into code. They gave valuable feedback to make appropriate changes and helped my through all stages of development. They always delivered project on time and would respond right away to any queries. I would highly recommend Viitorclouds to anyone looking for IT Services.
What is it about the company that you appreciate the most?
- Easy Communication - Great customer service - Sound Knowledge of current market
Great work with very competitive rates
What is it about the company that you appreciate the most?
Their professional approach to project. They are pro-positive ; highly technical and not simple executor of a work. Kindly, integrated, higher moral values and reliable.
What was it about the company that you didn't like which they should do better?
Every thing can be improved, so the best I can suggest is to follow the natural grow of a company,
Amazing IT Partner
Sanjivee Muthoora
, Director at Neos/Fusionlab Ltd
Posted on Nov 21, 2019
They are our Strategic Technology Partner
What is it about the company that you appreciate the most?
ViitorCloud is definitely not your typical Indian IT company. We see them not as an outsourcing service but rather as a strategic technology partner. Trust, transparency and innovation is the key to ViitorCloud which I personally experienced after visit to their office in Ahmedabad.
What was it about the company that you didn't like which they should do better?
Marketing Material, International Expansion, Communication Skills
Great Team, Great Job!