Vistas AD Media Communications
Web Design, Website Development, SEO Company
Visit website
., based in Bangalore, India, efficiently delivers creative communications, interactive web solutions and digital marketing services. We execute assignments of various complexities for clients across the globe. Our team at Bangalore office serves clients from UK, Europe, USA, and Australia, New Zealand and the Middle East & Far Eastern countries.
Founded in 1997 as a creative communications development company in the print, radio and TV mediums.
Creating powerful web presence is the popular service offered by Vistas for clients in India and across the globe.
Team Vistas' strength is the ability to create visually appealing, well-written, dexterously designed communications solutions.
Creative and development team based in Bangalore services clients from UK, USA, Australia and our Dubai office handles clients around UAE and GCC countries.
With over twenty year's experience, working with local and global clients, preparing strategically sound design expertise and an exceptional flair for communications. Team Vistas have developed a keen sense to develop perfectly suited tools for clients in many key domains.
Certifications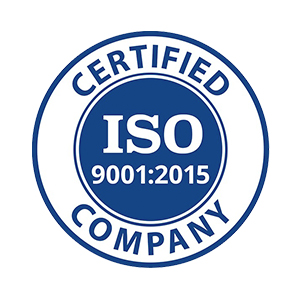 India
313, 19th Main Rd, 6th Block, Koramangala
,
Bengaluru
,
Karnataka
560095
+91 80 4128 8546
Focus Areas
Service Focus
Mobile App Development
Web Development
Software Development
Web Designing (UI/UX)
Digital Marketing
Vistas AD Media Communications Reviews
All Services
Web Development
Web Designing (UI/UX)
Digital Marketing
Relevance
Most Recent
Rating: high to low
Rating: low to high
Write a Review
Premium Serviced Apartments
, Service Apartments at Premium serviced apartments
Posted on Apr 23, 2019
Real Estate Website Design & Development, Logo Design and SEO Company in Bangalore
Review Summary
Vistas AD Media Communications team are good to consult with and work with on the project. We had difficulties from an earlier web developer. But Vistas AD Media Communications team are definitely advanced in their creativity and programming.
They delivered a nice real estate website for us and given best results in SEO

D'Habitat Serviced Apartments
, friendly members at D' Habitat Serviced Apartments
Posted on Apr 08, 2019
Top Rated Real estate Web Development and logo Design Company
Review Summary
What the Internet professionals at Vistas have done for us is nothing short of a miracle. Before we signed up, our website had no visibility on the search engines, no PR and virtually no traffic. No one knew we had a website until we told them. It is a 180 degrees turn today and the business we generate online keeps our property fully occupied and helped us expand.
Visit : https://d-habitat.com/
SSCD Sreejaya
, Business Development Manager at Sreejaya
Posted on Apr 08, 2019
Affordable Web Design and Development
Review Summary
Excellent company....!!! Very genuine and professional people. One of the best web development companies with expertise in what they do... The team did an awesome job for me in Web Development , Graphic Design, Logo Design and SEO Services.
I truely Recommended them for Web Development , Graphic Design, Logo Design and SEO Services.
What is it about the company that you appreciate the most?
Website Design and Developed by Vistas AD Media