Since 2009, WHMCS Global Services is delivering customized WHMCS solutions to renowned Web hosting companies. We are a team of professional WHMCS dedicated and front end developers who can develop out of the box WHMCS custom solutions.
We also have predeveloped products on our plate that includes . Our are created in a way to save the admin time by creating serious automation. We also have a team of WHMCS Front End Developers who can create any level of design customizations based on the client's requirements.
Check our main themes:
Certifications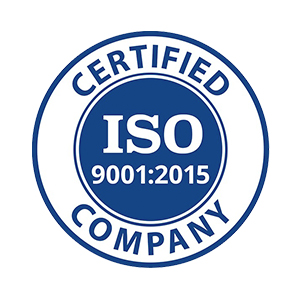 India
F-353 Industrial area 8-B, sector 74,
,
Mohali
,
Punjab
160071
01724622898
Focus Areas
Service Focus
Web Development
Software Development
Web Designing (UI/UX)
Web Hosting
WHMCS Global Services Executive Interview
Manvinder singh
Director & CEO
Visit Profile
Please introduce your company and give a brief about your role within the organization.
Whmcs Global Services is a company based on the Whmcs Product development and Custom development support. We work on Cloud integration, Cloud Server setup, Whmcs compatible themes, and Apps development.

I work as a director of the company, my main focus falls on designing strategies to build unique new products, how to market them, and eventually sell them.
What is the story behind starting this company?
Initially we were Shine Dezign Infonet PVT. LTD, where we were working on three verticals 1. Web development 2. Mobile App development 3. Server Management. We had a customer from The US with whom we started working on WHMCS products and from then onwards we started getting multiple projects in WHMCS.
As we figured there was a huge gap in the market for people looking for WHMCS development, we launched WHMCS Global Services just to cater to clients pertaining to WHMCS. To my knowledge, We are India's first Whmcs product development and customer support company.

So as you know, we have 2 companies under one umbrella Shine Dezign Infonet which works on Mobile App, Web development, and Digital Marketing services, and WHMCS Global Services which works upon WHMCS product development and Custom development.
What are your company's business model–in house team or third party vendors/ outsourcing?
In-house team. We have a team of 100+ developers, designers, and testers. For sales we are dependent on third-party vendors, we also have an in-house marketing team through which we have been able to run many affiliate programs with many companies and had been able to form meaningful partnerships with them.
How does your company differentiate itself from the competition?
As we are one of the oldest and most experienced WHMCS services providers not only in India but in the world. Our developers have in-depth knowledge of the domain they are working on, so we come with solutions much quicker than any other company out there. Our customer uses ours in-house built Modules and Plugins, which differentiates us from our competitors.

We are also consulted by WHMCS, for our insights on new products, what features are in demand, and issues WHMCS users are facing.
What industries do you generally cater to? Are your customers repetitive? If yes, what ratio of clients has been repetitive to you?
We are not Industry-specific, as any company or business, which needs a server or using WHMCS we cater to them. In the past decade, we have catered to all sectors, such as Ecommerce, Hospitals, the Hotel industry, Fintech, etc… We are not industry-specific but server-specific. We expertise in Cloud solutions, server setup, management, and WHMCS.

Our customers are repetitive and we believe in building long-term business relations with our client on average we would say around 78-80% of our customers are repeat or referrals.
Please share some of the services that you offer for which clients approach you the most for?
As we deal in Product Sales and Custom Development services, I would like to answer this accordingly
For Retail, our top selling products are
HostX Theme ( We are Launching a New Version in 1st week of 2021)
ClientX Theme ( We recently updated with many features)
VM Ware Module ( Most popular and only Vmware module available in the market)
OVH Module ( We also updated with amazing features)
For Custom Development we get around 8-10 inquiries daily for custom development of module and plugin to be compatible with WHMCS.
What is your customer satisfaction rate according to you? What steps do you take to cater to your customer's needs and requirements?
We are at around 92% customer satisfaction rate and our working even harder to improve this score. We have our own feedback system, integrated within the WHMCS framework, which enables us to contact all our customers, gather their feedback, and based on that we take either Corrective or Preventive actions. Apart from that, we have a Log system, which intimates us of any error or bug so that we can rectify it.

We are an Agile company and believe in open and honest communication among stakeholders. Our Business analyst work meticulously with our clients in gathering information, once the information gathering is done. Wireframes are created and our shared along with deliverables and milestones. This enables us to maintain a healthy relation with our clients and deliver amazing products on time and under budget.
What kind of support system do you offer to your clients for catering to their queries and issues?
We have a ticketing system on our website, we are also starting Live chat support, in the next couple of weeks.
What kind of payment structure do you follow to bill your clients? Is it Pay per Feature, Fixed Cost, Pay per Milestone (could be in phases, months, versions etc.)
We follow all the above payment structures, i.e. Pay per feature, Fixed cost, pay per milestone, in addition to that we do work hourly and outsourcing of dedicated resources for a period of time.
Do you take in projects which meet your basic budget requirement? If yes, what is the minimum requirement? If no, on what minimum budget you have worked for?
We sell our products which range from $10 to $650. For a custom development project, the minimum we charge is $500.
What is the price range (min and max) of the projects that you catered to in 2020?
This year been a bit different due to the Pandemic, we started this year with projects in the range of $25,000 to $30,000, however, during the peak of pandemic and lockdown, we had to work on projects worth $5,000- $8,000. However, in the past 2 years, our average is at around $17,000- $19,000.
Where do you see your company in the next 10 years?
History teaches us how our future would be shaped, based on our growth in the past decade, I am super excited and motivated about what our next decade would be. My Vision is to take this company globally, with a headcount of 500+, with a minimum of three offices.

I believe by the end of 2030 there would be 5 subsidiary start-ups, under the WHMCS Global Services umbrella, with a market value of around $50-$60 million.
WHMCS Global Services Reviews
All Services
Web Designing (UI/UX)
Web Hosting
Web Development
Relevance
Most Recent
Rating: high to low
Rating: low to high
Write a Review
Ballou Internet Services AB
Posted on Mar 19, 2021
Great development
Review Summary
The module does what it say. Like most software there are some issues but every time support works hard to fix the issues. We use a DEV setup as well and any issue is done in that setup and verified by us. When OK we move the fix to LIVE.
We've been using the software for more than a year now.
WHMCSGlobalServices company is the name of Trust
Review Summary
WHMCSGlobalServices company is the name of Trust
I have been working with WHMCSGlobalServices for almost a year now. This company has not disappointed me once. They understand my requirements very easily, work on my site as if they are working on their own site, they care for my business like their own. It is the best IT company to work with. The communication is perfect, however, they have one small issue which is their cost is a little bit higher than other companies but that is totally worth it because of the quality and service they provide


What is it about the company that you appreciate the most?
Communication & commitment of the delivery was awsome.
What was it about the company that you didn't like which they should do better?
Project reporting is they i would suggest them to work on it.
Good Work
Review Summary
It was nice working with this company....
On time project deliveriers
What is it about the company that you appreciate the most?
Good work
What was it about the company that you didn't like which they should do better?
On-time deliveries
it is fun to work with this company. good work.
Review Summary
***** we can recommend the boys and girls ... thank you for everything *****

Best Template Ever Template HostX
Review Summary
HostX is a great template that gives my hosting website a totally new look. Thank you guys for all your support.
What is it about the company that you appreciate the most?
Really very helpful to customers.
What was it about the company that you didn't like which they should do better?
Try to give some discount on modules
Amazing Company!
Review Summary
Great company and always ready to help! Honestly I have been working with Whmcs global services as a content writer from last 2 years and feeling like my second home. Management is awesome and colleagues are always ready to help.
Sandeep Singh
, Senior Digital Marketing Analyst at Envision Ecommerce
Posted on Nov 06, 2019
Excellent support, constant update
Review Summary
Their support is excellent, and the modules is constantly updated with new features. Team of creative minds that turning your ideas into products.