winklix is software development company servicing startups, SMBs & Fortune 500 firms worldwide with specialized technology solutions. Winklix has designed , developed and integrated many solutuion such as SalesForce , SAP , mobile app development , custom software development , ERP/CRM development and more
Certifications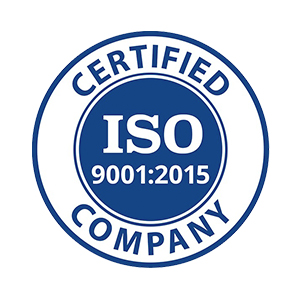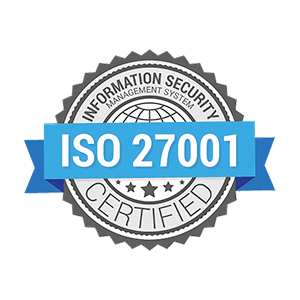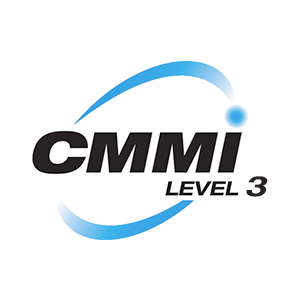 United States
310 gorden dr , paramus
,
New Jersey
,
New Jersey
07652
3477462125
United States
Suite 501, 115 W 45th St, New York, NY 10036
,
NYC
,
New York
10036
3477462125
India
G-89 , Sector -63 , Noida
,
Noida
,
Uttar Pradesh
201301
8882313131
India
204, harsha complex , f-17 subhash chowk laxmi nagar
,
Delhi
,
Delhi
110092
8882313131
Focus Areas
Service Focus
30%
20%
20%
4%
4%
2%
2%
2%
2%
2%
2%
2%
2%
2%
2%
2%
Software Development
Mobile App Development
Web Development
App Designing (UI/UX)
IT Services
Mobile App Development
20%
E-commerce Development
2%
Cloud Computing Services
2%
Winklix LLC Executive Interview
Visit Profile
Please introduce your company and give a brief about your role within the organization.
Winklix is a leading software development company with the aim to simplify IT solutions by providing best-in-class solutions to our clients worldwide. I manage every aspect of the company working right from managing sales to managing employees and more. But I focus more on sales and maintaining relationships with clients.
What is the story behind starting this company?
I wish to provide fair solutions to startups as well as fortune 500 companies. Computer and their solutions are some things that impress me since my childhood which has driven me to open an IT consultant company.
What are your company's business model–in-house team or third party vendors/ outsourcing?
It is purely an in-house team. No chance of outsourcing it to a third-party vendor.
How does your company differentiate itself from the competition?
We provide some unique service consultations like Odoo, Sugar CRM, Salesforce, and SAP which makes us unique in offering solutions.
What industries do you generally cater to? Are your customers repetitive? If yes, what ratio of clients has been repetitive to you?
We are experts in catering to the healthcare, retail, FMCG, manufacturing, and entertainment industry. Our 49% business is repetitive (thanks to our clients believing in us).
Please share some of the services that you offer for which clients approach you the most for?
Mobile App Development, Odoo Customization, SAP HANA Consultant, Salesforce Sales Cloud, Service Cloud, Custom Software Development, Software Testing.
What is your customer satisfaction rate according to you? What steps do you take to cater to your customer's needs and requirements?
Customer satisfaction is our topmost priority if they are satisfied we will exist else not. We follow the highest standards to satisfy their needs. Provide them with SPOC PM to cater to their needs. Follow agile methodology to cater to their needs and keep on updating clients about their work in weekly calls.
What kind of support system do you offer to your clients for catering to their queries and issues?
L1, L2, L3 kind of support as well as round the clock ticket-based support irrespective of their time zones.
What kind of payment structure do you follow to bill your clients? Is it Pay per Feature, Fixed Cost, Pay per Milestone (could be in phases, months, versions etc.)
Primarily hourly costing to be paid weekly / monthly. Apart from that fixed cost or pay per milestone depends on the client to client. Usually fixed in small projects and pay per milestone in large projects with different phases.
Do you take in projects which meet your basic budget requirement? If yes, what is the minimum requirement? If no, on what minimum budget you have worked for?
What is the price range (min and max) of the projects that you catered to in 2021?
Minimum - $ 10,000 - Maximum - $10,00,000.
Where do you see your company in the next 10 years?
Just like any other big company. I know it's tough but I will try my best.
Winklix LLC Reviews
All Services
Mobile App Development
Relevance
Most Recent
Rating: high to low
Rating: low to high
Write a Review
Ishita Sinha
, Employee at BIAT Legal
Posted on May 14, 2020
Mobile App Development For Legal Services : Awesome App Delivered
Review Summary
Winklix was contracted to step in and complete and an iOS legal application that leveraged video recognition functionality to assist with connecting lawyers and customers

Using the foundation created by another development company that was unable to meet our needs, Winklix programmed the application to not only upload and store video files, but analyze the files using our proprietary algorithms that would allow trainers to compile players stats – such as swing speed, bat angle, precision, and trajectory.


What is it about the company that you appreciate the most?
Their communication and response
What was it about the company that you didn't like which they should do better?
Their designing team
Ramada Jaida
, CEO at Ramada Group
Posted on May 06, 2020
Amazing Team
Review Summary
We have hired Winklix for developing mobile app related to food delivery . Their team has delivered outstanding service with their friendly nature and continuous communication . Would highly recommend the team
What is it about the company that you appreciate the most?
Their friendly team and ability to provide innovative solution
What was it about the company that you didn't like which they should do better?
They should hire some more innovative project managers to deal with