Wolfpack Digital
Powerful Web and Mobile apps start-to-end
Visit website
Winner of the European Technology Awards 🇪🇺 for the App Development category!
We believe in high-quality integrated systems that delight users through stunning visuals and a smooth experience 🌟. We aim to find the optimal balance between speed & quality and commit to building products that reach your business goals and can scale by covering all the stages.
We call them Powerful Web & Mobile Apps Start-to-End 🐺.
By following the Build, Measure, Learn cycle, together with an agile development process, we work with startups & brands to achieve fast go-to-market and product success.
We build platforms that scale - the websites and mobile apps that we've built now have over 5 million users per month 🚀
Keep users engaged - over 50.000 user ratings averaging over 4.6 stars 🌟
Foundation is key - by building solid architectures and clean code, our web platforms are robust and can scale fast 📈
Designs that users love - we've been featured in different media for Best Designed App by Fast Company, as well as featured several times in TechCrunch ✨
Apps that have been featured in the AppStore 📱
Our services include:
Product and Business Strategy
UX/UI Design
Mobile App Development
Web development
DevOps services (Azure / AWS)
Project Management & Quality Assurance
Launch and Maintenance
Certifications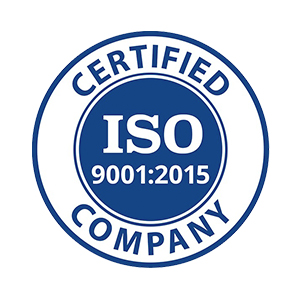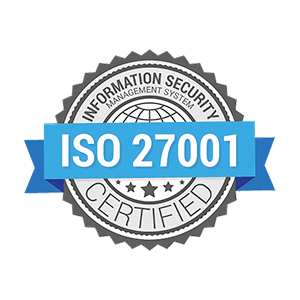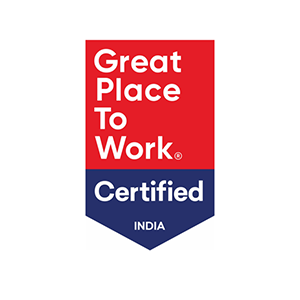 Romania
Emil Racoviță, 37
,
Cluj-Napoca
,
Cluj
400165
+40724042222
Ireland
42 Pearse Street
,
Dublin
,
Leinster
+353 1 960 9992
Focus Areas
Service Focus
Mobile App Development
Web Development
Software Development
Client Focus
Large Business
Medium Business
Small Business
Wolfpack Digital Executive Interview
Georgina Lupu Florian
CEO
Visit Profile
Please introduce your company and give a brief about your role within the company?
Wolfpack Digital is a full-service web and mobile app development agency based in Cluj-Napoca, Romania. I am the CEO and founder of the company.
What was the idea behind starting this organization?
I started the company back in 2015 so as to help entrepreneurs and organizations build innovative products, start-to-end, to stand at the core of their business, or to extend their services digitally. I wanted to do this by offering an exquisite customer experience while positioning ourselves as a one-stop-shop. As a founder with a multidisciplinary background (in iOS engineering, Psychology, PR, and creative industries), starting my own company meant using the acquired skills to build stellar products while putting together an amazing team.
What is your company's business model–in house team or third party vendors/ outsourcing?
Our entire team at Wolfpack Digital is in-house.
How is your business model beneficial from a value addition perspective to the clients compared to other companies' models?
We have a carefully selected team of professionals with diverse backgrounds, which translates into superior results in app development. The technologies we use bring together the very best from what's new and what's robust and proven. We are directly involved in product-related decisions, not just in the technical execution.
What industries do you generally cater to? Are your customers repetitive?
Our main industries are transportation, fintech, IoT, health tech, and social. Many of our customers are repetitive, and our relationship with them spans several years. We are very grateful to be part of their journey.
Mention the objectives or the parameters critical in determining the time frame of developing software.
The complexity of the project is an important aspect to consider when determining the time frame of developing software (how many integrations are required, how complicated the architecture is, etc.). Generally, we estimate the workload involved in terms of man-hours/man-days. Then we choose the optimal team allocation plan, which then results in calculating the number of people working on the project. By using these two numbers, we then know how long the project will take to design and develop.
How much effort in terms of time goes into developing the front end and back end of software?
This is a tricky question, and the answer is, of course, that depends on the project. However, lately, frontend development has become more complex. In most of our projects, it ends up taking 60-80% out of the entire development time if we are to divide it into frontend development and backend development.
What are the key parameters to be considered before selecting the right framework for developing software?
We choose the right framework based on technical complexity, performance needs, scalability needs, and sometimes, budget constraints.
Which languages & frameworks do you prefer to use in development of software?
We prefer to use Ruby on Rails for web backend development, Vue.js for frontend development, and Swift and Kotlin for mobile native iOS and Android app development.
What are the key factors that you consider before deciding the cost of software?
We work on a time and materials basis. Therefore the key factor we consider is the time it takes to build the software. Also, if there are many integrations in the project, a vast number of scenarios, or many interacting user roles, this adds to the time needed for testing and quality assurance.
What kind of payment structure do you follow to bill your clients? Is it Pay per Feature, Fixed Cost, Pay per Milestone (could be in phases, months, versions etc.)
We work based on a monthly payment for the time spent on the project in the previous month, starting from an hourly rate.
Do you take in projects which meet your basic budget requirement? If yes, what is the minimum requirement? If no, on what minimum budget you have worked for?
The minimum project budget for us is 20,000 EUR.
What is the price range (min and max) of the projects that you catered to in 2019?
In 2019, we had projects from 15k up to 200k (EUR).
Kindly share your feedback on how GoodFirms has been doing so far in increasing your visibility among potential clients.
GoodFirms has been a reliable and active partner in increasing our visibility so far, and we are glad to be part of the GoodFirms family! Thank you!
Wolfpack Digital Clients & Portfolios
Key Clients
No 7 Pro Derm Scan
Everon
BrainCapture
EqualityAI
Citizen Mint
PrimaryHealth
Banqup
Slow Delta
Ikigai
Extra Karte
Voxa
ecoXpress
Kliner
Planet of Finance
Good Box
Scible
JAMM
Investor Recourse
Banca Transilvania
FlexiDrive
Amplicare
U-Image
GoalPlay
Auto Insurance App
Gloat App
Storyball
Transreport
Makerist
The Bosco
Ideacracy
Anyline
AutoUncle
First Agenda
Hyp3r
AUTOproff
ZipHire
JobNinja
Elevatr
Parisdize
Cheerify
Alcohop
Mayday Notes
ReActive
Studio British
Pamble
Raindrops
Mmm Good
PowerMedic
HealMate
Medusa
Jamii
CAPInside
Fluid UI
Deezer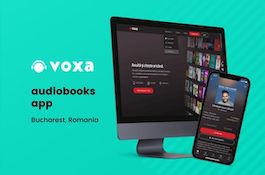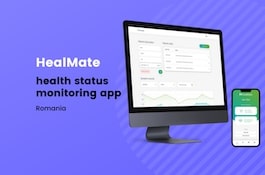 Wolfpack Digital Reviews
All Services
Mobile App Development
Web Development
Software Development
Relevance
Most Recent
Rating: high to low
Rating: low to high
Write a Review
Jacqueline Martinez
, Product Lead at Primary.Health
Posted on May 06, 2022
Speedy app development for healthcare on Android and iOS with a very enthusiastic team
Review Summary
Within a few weeks of reaching out to them, we agreed on some contract terms and they had a team ready to support our growing technology.

They supplemented our team well, working on UI and letting our in-house backend engineers what would be required.

Now in the handoff state back to our internal engineers, they are quite helpful. We'll definitely be working with them again.
What was the project name that you have worked with Wolfpack Digital?
Primary.Health Consumer Health Android/IOS App
What is it about the company that you appreciate the most?
Knowledge of the mobile app development and store submission process
Timeliness of all of their deliverables for Android and IOS
What was it about the company that you didn't like which they should do better?
Having someone in a US timezone might help with some scheduling conflicts
Reimagining design without a lot of direction was not the company's main forte.
Rana Alsubaiyel
, Digital Partnerships Director at at Sela
Posted on Feb 24, 2022
Absolutely pleased, the experience exceeded my expectations. I would love to work with them again!
Review Summary
The team assigned was very professional and friendly. They understood our requirements immediately and provided all kinds of solutions along the way. Their delivery process is very organized, made following the progress a delight.
What is it about the company that you appreciate the most?
Attitude of the team made it a delight to work on the project
Technical expertise was amazing, they had a solution for everything
Very innovative when it comes to design and UX, glad to see the results
What was it about the company that you didn't like which they should do better?
There is absolutely nothing I can recommend to improve how they work
Rafael Platas
, Co-Founder | The smartest way to hire top freelancers at HYP3R, Inc
Posted on Mar 18, 2019
Excellent group of professionals
Review Summary
Excellent group of professionals. Adrian and the team are very responsive; they understood very well our needs and went above and beyond to make sure the project was completed successfully.

We look forward to continuing working with them!




Flaviu Simihaian
, CEO at Troy Medicare
Posted on Nov 19, 2018
Loved their work
Review Summary
They delivered fast and amazingly every time. I'll be working with them again on our next app.
Marcus Thielking
, CEO at Cheerify
Posted on Sep 25, 2019
Cheerify & Wolfpack Digital Collaboration
Richard Kim
, CEO and Founder at Ideacracy
Posted on Mar 24, 2020
Trustworthy Partner
What was the project name that you have worked with Wolfpack Digital?
Ideacracy App