We are dreamers, problem-solvers, and passionate tech enthusiasts on a relentless pursuit of crafting unmatched digital experiences and solutions for our clients that deliver unparalleled results.
Whether you wish to automate your systems, improve your customer experience, design a customer-facing app, or develop an enterprise solution to add more mobility to your business — we have a bouquet of technology-based services to enable your growth.
You can rely on our expert team of app developers, testers, product engineers, designers, and data scientists to design high-performing, result-oriented solutions tailored to meet your business objectives in the shortest possible time.
Enable the next generation of your business and experience unparalleled growth powered by an agile technology framework.
- 200+ Projects Delivered
- 100+ Enablers
- 30+ Clients
- 10+ Years in Business
Australia
Suite 3331, Level 25/300 Barangaroo Ave, Barangaroo
,
Sydney
,
New South Wales
2000
+61 2 9614 6783
Focus Areas
Service Focus
Mobile App Development
Web Development
Software Development
Bot Development
Artificial Intelligence
xEnabler Executive Interview
Prashant Gami
Head Technology Enabler
Visit Profile
Please introduce your company and give a brief about your role within the organization.
At xEnabler, we are dreamers, problem-solvers, and passionate tech enthusiasts on a relentless pursuit of crafting unmatched digital experiences and solutions for our clients that deliver unparalleled results.

My role at xEnabler is to provide vision and technical leadership for our innovation projects for our clients.
What is the story behind starting this company?
xEnabler was created to provide unique proposition between offshoring and in house teams so that organisations can expand and shrink flexibly while getting the benefits they are used to of having an in house development team.
I have led a number of technical leadership positions before starting xEnabler and have seen first hand what struggle organizations face when hiring a digital agency or trying to outsource. Also, with in house team being totally occupied on operational projects innovation can be a real challenge. This can cause a risk of being outdated in this fast pace tech industry.

xEnabler's unique framework of "Simplify. Align. Enable." Helps our customer digitally transform their operation using state of the art software.
What are your company's business model–in house team or third party vendors/ outsourcing?
xEnabler has a split model where we have a technical lead working with the client as their in-house development lead and an offshore team that works closely with this development lead.
How does your company differentiate itself from the competition?
Typically organizations either keep development in-house or outsource it completely. In-house development can limit the growth due to the limited numbers while outsourcing completely can often run out of control resulting in loss of time and budget.

xEnabler's split model tackles both of these problems and provides a setup that can enable growth by utilizing external resources. While providing complete control by having a development lead working in house with the client.
What industries do you generally cater to? Are your customers repetitive? If yes, what ratio of clients has been repetitive to you?
Being a technology company we serve a wide variety of industries. Our major clients are currently spread in parking technology, health-tech, fintech, retail, and telecommunications. We also specialize in MVP solutions for startups as well as SMBs. Our clients who have ongoing IT needs have a long-standing relationship with us while some small clients often engage us for a single project.
Please share some of the services that you offer for which clients approach you the most for?
Our offerings include Mobile App Development, Chatbot Development, IoT solutions, Web Development, SaaS application development, product engineering, and digital transformation.
What is your customer satisfaction rate according to you? What steps do you take to cater to your customer's needs and requirements?
More than often digital agencies focus on solutions rather than business outcomes. This can create products that are great but fail to provide expected business outcomes. At xEnabler we challenge this notion.

We spend the required time to understand the business outcome and requirements. So that we create solutions that are not only technically advanced but are aligned with expected business outcomes. Resulting in increased ROI and strategic value.
What kind of support system do you offer to your clients for catering to their queries and issues?
Unlike a development company that can only work on a clearly defined technical solution, we provide product engineering services that help them defining the business requirements clearly and convert them to technical solutions that fit it like clockwork. We utilize state of the art technologies to make sure that the solutions are not only efficient but competitively advanced.
What kind of payment structure do you follow to bill your clients? Is it Pay per Feature, Fixed Cost, Pay per Milestone (could be in phases, months, versions etc.)
We cater to clients' needs using either an on-hire basis or with fixed cost base on their requirements. In most projects what we have seen is milestone-based payment structure works the best. Our processes are well defined, agile, and matured to fit the modern approach of agile and bootstrap innovations.
Do you take in projects which meet your basic budget requirement? If yes, what is the minimum requirement? If no, on what minimum budget you have worked for?
Typically our projects start from $20,000. However, in many cases, we have catered for solutions that are either on-going or have strategic value to be done at lower prices or on cost-share basis as well.
What is the price range (min and max) of the projects that you catered to in 2019?
Our project range has been wide due to the nature of our client base. We have handled projects between $10,000 to $1,500,000 in the year 2019.
Where do you see your company in the next 10 years?
We want to establish ourselves as a trusted digital innovation partner for our clients. We are aiming to be a trusted partner for Medium organizations to Enterprises across Australia, the USA, Canada, and the UK.
xEnabler Clients & Portfolios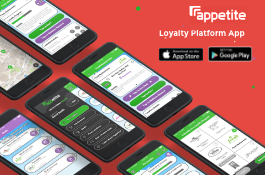 xEnabler Reviews
All Services
Mobile App Development
Artificial Intelligence
Bot Development
Relevance
Most Recent
Rating: high to low
Rating: low to high
Write a Review
Outstanding
Review Summary
Outstandingly dedicated team who pulled out all the stops required to meet an extremely ambitious timeline. The quality of the teams work is outstanding and their attention to detail / willingness to revise until perfect did not go unnoticed. The team is well managed, communication is plentiful and clear. I would highly recommend them to anyone requiring mobile development expertise.
What is it about the company that you appreciate the most?
- Excellent value for money (quality resources) - Excellent communication and dedication
Ali Khan
, Business process and development director at TradieCom
Posted on Nov 13, 2020
TradieCom Jorney
Review Summary
For several years now, I have worked with xEnabler and they have proven to be our pivotal members. They produce quality code, they understand what needs to be done, they organize weekly progress meetings, and they respect timelines. xEnabler is a pleasure to work with and I fully recommend them.
What is it about the company that you appreciate the most?
Technical ability, detail to quality and communication.
Their technical and business expertise have helped us transform our solutions that are strategically aligned and digitally advanced
Review Summary
xEnabler team has been pivotal members of Cared Australia's B2B & B2C solution. Their technical and business expertise have helped us transform our solutions that are strategically aligned and digitally advanced. xEnabler is essential to Cared's exponential growth and happy to recommend them to anyone who is looking for the ability to execute, authenticity and partners who go extra-mile, every time.
What was the project name that you have worked with xEnabler?
Cared's Digital Journey
What is it about the company that you appreciate the most?
Being transparent, the ability to execute and understanding my needs.
What was it about the company that you didn't like which they should do better?
Communicating interim project status (although they always delivered but a more regular status update would assist)