Zestminds is a leading IT consulting and services provider that offers end-to-end consulting to clients worldwide. We are committed to helping startups and SMEs build their next-generation information infrastructure for a competitive advantage. Our portfolio of services includes legacy application maintenance, large application development, e-strategy consulting, and solutions. Our offshore model leverages the top talent and infrastructure to provide high-quality, rapid time-to-market solutions.
As an experienced service provider, we offer a wide range of services in various domains. Zestminds provides exceptional services in social networking, eCommerce, real estate, e-learning, and learning management system, daily deals and group buying applications, SAAS, CRM, ERP, smartphone applications, desktop applications, migration, and search engine creation. We have an expert team that excels in delivering web, desktop, and smartphone-based technology solutions to clients across various industries.
At Zestminds, we pride ourselves on our structured project execution methodologies that consistently deliver best-of-breed solutions. Our commitment to excellence and customer satisfaction has helped us develop a long list of satisfied customers across multiple business domains.
We specialize in using technology, software, data mining, research, and services to create new revenue-generating opportunities for our customers while reducing overheads and enabling them to quickly deploy and better manage their businesses.
Whether you are a startup, SME, or large corporation, Zestminds has the expertise to help you build your next-generation information infrastructure for a competitive advantage. Our team of experts is always ready to help you achieve your business goals and grow your business. Contact us today to learn more about how we can help you optimize your business for success.
Certifications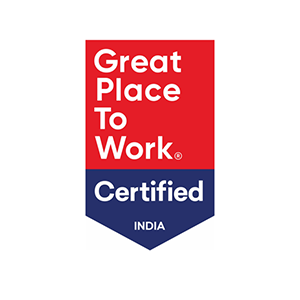 India
#E-45, Phase 8 Industrial Area
,
Mohali
,
Punjab
160071
7740035664
Focus Areas
Service Focus
Mobile App Development
Web Development
Digital Marketing
Zestminds Reviews
All Services
Web Development
Relevance
Most Recent
Rating: high to low
Rating: low to high
Write a Review
Stijn Casneuf
, Head of Data & Artificial Intelligence at DFS Group Limited
Posted 11 months ago
Great flexibility and can-do-mindset from the development team, combined with great communication from management
Review Summary
Overall we're super happy with the work delivered by Zestminds. They helped us to go from zero to beta-product over the span of a few months.
Throughout the development, we had a few hiccups, but we never got pushback from the team that they wouldn't be able to find a fix. They're very openminded, flexible and go for the win.
What is it about the company that you appreciate the most?
The development team is solution oriented and their mindset to deliver something that works is great
managment team is easy to reach and very human in their communication
The team had access to a wider pool of expertise in the organization when needed
What was it about the company that you didn't like which they should do better?
overall timeline- and sprint scope management could be improved; which i see as a shared responsibility
Jamie Gullbrand
, Senior Manager at Hire Learning (.io)
Posted on Apr 15, 2019
Highly recommend Shivam & the Zestminds team
Review Summary
I've had a great experience working with Shivam, Keshwani & the Zestminds team. Shivam is a wonderful developer who hit deadlines and communicated frequently. We communicated daily and I was able to track progress and provide suggestions all the way through to completion.

I would highly recommend Zestminds for any mobile app or web development project. I'm excited to continue to work with the Zestminds team.
Bhavisha Patel
, Client Account Manager at Bureau van Dijk - A Moody's Analytics Company
Posted on Sep 06, 2018
Zestminds review
Review Summary
Zestminds were amazing!! So kind and engaging and listened to exactly what we wanted. They are really talented and we were lucky we found each other.
What is it about the company that you appreciate the most?
Their willingness to help
What was it about the company that you didn't like which they should do better?
Nothing
Greg Spates
, CEO at SwankCook
Posted on Jun 07, 2018
Zestminds did a great job
Review Summary
Good communication and worked hard to make sure the project went smooth.