Zudu is a multi-award-winning, full-service software development agency headquartered in Dundee with additional offices in London and Edinburgh. Since 2014, our specialist teams have been delivering high-performing digital products, designing and developing innovative software ecosystems, and providing digital transformation consultancy across many modern platforms and technologies.
Over the years, we've cultivated long-term partnerships with industry leaders including ScotRail, Aviagen, Wood Plc, NHS, Vortex Companies, Young Scot, and more. Our work has also garnered recognition at prestigious awards, events, and conferences including COP26, the Herald Digital Transformation Awards, and the Clutch Global 1000.
We go beyond the conventional boundaries of software development. Working with us, your dedicated project team will invest time in understanding your unique goals and aspirations to ensure that our solutions align with your definition of success. Whether it's market-leading mobile and web apps, high-performing websites, or market acceleration strategies, we'll help you maximise your resources and guide you towards making more informed decisions that move your business forward. We'll create UIs that reflect your brand, build a user journey that is accessible to your audience, and rigorously test each aspect of the project to ensure it's secure, robust, and user-friendly.
As a team, our passion lies in our desire to build successful digital products - from MVP projects that help startups make their mark to comprehensive software systems that integrate IoT, multiple devices, and online/offline capabilities across global locations. Your success is a prerequisite of ours – that's why we build products and strategies that captivate attention; deliver measurable results; and demonstrate the art of the possible.
Get in touch with our team today by emailing [email protected] or calling +44 (0)1382 690080, and let us empower your digital journey.
United Kingdom
River Court, 5 West Victoria Dock Road
,
Dundee
,
Scotland
DD1 3JT
01382690080
Focus Areas
Service Focus
30%
20%
10%
10%
10%
10%
10%
Mobile App Development
Web Development
Software Development
App Designing (UI/UX)
Digital Marketing
Client Focus
Medium Business
Small Business
Zudu Clients & Portfolios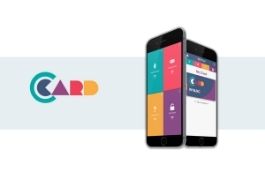 Zudu Reviews
All Services
Mobile App Development
Web Development
Relevance
Most Recent
Rating: high to low
Rating: low to high
Write a Review
Paul Crichton
, Managing Partner at MMG Archbold
Posted on Dec 25, 2017
Web Development project
What was the project name that you have worked with Zudu?
Web Development
Graeme Cockburn
, Health Promotion Officer, Sexual Health & BBV at NHS Tayside
Posted on Dec 19, 2017
Everything was great about them from attention to detail, knowledge, client centred approach, technical skills to evidence based approaches.
Review Summary
I have worked with Zudu, on three projects (currently working on the third one)
The first was a health sector app, which aims to make services (free condom distribution sites) more easily accessible to young people in our Health Board area. When developing the idea, we thought we were being too ambitious, there were a number of factors we had to take into consideration. Can we use google maps? Can we have an age verification system in place? Will we be able to pull usage data for service reviews? Most importantly, given that the app is for young people and provided by the local Health Board, will it be secure and how confidently can we tell partner organisations and young people, that their information is safe and secure?
What Zudu did was to sit us down and go through the idea with us, reinforcing the "idea" with their technical knowledge. Zudu, took me through the security processes they intended on using, showed me how the service finder would work and integrated a tool so that we can access the 'delicious data' generated by the app. This was more or less in the spec' for the app, however, Zudu weren't finished. They suggested ways of making the app more engaging with our client group (young people aged 13-25) they showed us how to make this app, which would be used occasionally by young people, how to get them coming back, monthly (actually the system they set up means we have an element of control in how frequently, young people go back to the app.
Zudu, organised and facilitated focus groups with local youth organisations and the local FE college, giving us valuable insight, which we use regularly, not just for the development of our app.
Zudu, put us in touch with a PR company, who were able to promote the app in local and national newspapers and radio. (this alone saw the numbers jump up by around 40% in a month)
Not only did they develop the app we didn't know we needed, they designed the logo and colours, essentially providing us with a much needed rebrand to a 15 year old service.
The next job was a bit smaller in scope, a stopgap website to replace our existing non-functional site.
We had been burned by previous developers in the past, tying us in to proprietary systems/CMS's, meaning that we didn't have control over output, we would have to pay for the slightest change, Zudu gave us the ability to easily control most aspects of the site, meaning saving o public sector funds and better, quicker information for the public.
The current project is an extension of the stopgap site, turning it in to a fully functional, fully featured site for the public and professionals:- online ordering, online forms, a resource bank for professionals, a bigger better service finder- which ties directly to our existing app! all manageable through one CMS!!
the current project also had a number of challenges as we are trying to tailor one site to three, distinct and varied groups. Zudu had the solutions.
Zudu are friendly and approachable and work with you like a partner, not simply someone doing a job. They allow clients to get on board, speaking clearly, using just enough jargon to understand (and learn a wee bit- block chain encryption!)
If you are looking for a company who will help you achieve your goals, with elegant solutions and very well designed (gorgeous) websites and apps, will arm you with confidence around the product and training for systems you aren't familiar with, choose Zudu.
What was the project name that you have worked with Zudu?
So much more than web and app development
What is it about the company that you appreciate the most?
Attention to detail, knowledge, client centred approach. Skills, understanding, evidence based approaches. Really friendly group of people, nice bright office space, always a pleasure to visit.
What was it about the company that you didn't like which they should do better?
Parking is difficult at their office sometimes. (digging deep for that)
Danny Kelly
, Manager Harm Reduction at CAIR SCOTLAND
Posted on Dec 18, 2017
ZUDU WEB App Partnership
Review Summary
ZUDU supported our organisation to develop a web app to benfit local staff working with people who use substances. ZUDU went above and beyond to under stand the concept by speaking with staff and visiting our service to see where the app would have most impact. ZUDU were very perofessioanl in the delivery offering ongoing support through one to one briefings to iron out any dificulities along the way.
Its great to work with a local Dundee company that will support people of Dundee by empowering them with new knowledge and skills within the workplace that can be accessed with a click of a button.
It was clear ZUDU were Motivated and passionate about what they do and so for us were the obvious choice for this project.
What is it about the company that you appreciate the most?
There willingness to take on different projects and challenge stigmas whilst bringing there passion and motivation of what they do and being able to deliver that.
What was it about the company that you didn't like which they should do better?
n/a
Ken Daly
, Non Executive Director at CONSUMER CODES APPROVAL BOARD C.I.C.
Posted on Dec 15, 2017
Friendly local company
Review Summary
Worked with Zudu on two projects, website redo was great, and also new database construction from scratch. Some glitches with database but good support from company to get them sorted out within timescales.
Aileen Bollan
, Director of Operations at MMG Archbold
Posted on Dec 15, 2017
Awesome web designers
Review Summary
Zudu designed our new website and they continue to assist us with amazing aftercare which goes above and beyond. They understand the needs of our firm and are always available to answer queries or update us on SEO progress. They are highly innovative young men with lovely personalities and a hands on approach. We cannot commend Zudu highly enough and would not hesitate to recommend them to anyone looking for a new website or App.
What is it about the company that you appreciate the most?
The way they keep us on track and keep our website up to date. The way they are always on hand to assist us and to answer queries. The way they show patience with our lack of knowledge. The whole team at Zudu.
Scott Taylor
, Training and Development Instructor at Wiltshire & Swindon Fire Authority
Posted on Dec 19, 2017
www.firesafetylog.com
Review Summary
Zudu provided me with a bespoke app for our fire safety business. It was a simple, clear and straight forward process which was completed quickly.
I intend on using them further!
What is it about the company that you appreciate the most?
The clear communication.
What was it about the company that you didn't like which they should do better?
N/A
James Cadwaladr
, Co-Founder & Managing Director at Invive Resourcing
Posted on Dec 15, 2017
Excellent Recruitment CRM provider
Review Summary
Invive Resourcing have been partnering with Zudu and their SAAS product Talbase for the past 12 months. I have been extremely impressed with their product development, ongoing and almost immediate support at all times and also genuine understanding and commerciality of both Rik and James which has meant being able to easily translate concept into product.

Excellent UX, UI and Customer support. We look forward to a long and fruitful relationship.
What is it about the company that you appreciate the most?
Natural ability to understand and translate concept into an innovative and bespoke product. Also their level of ongoing support.