Top 8 App Development Trends in 2022
Mobile app development is a fast-moving industry. According to App Annie, app downloads reached 230 billion in 2021, a 5% increase vis-a-vis last year, while mobile ad spend grew 23% year-over-year to reach $295 billion.
Such exponential growth in-app revenues indicates that users are spending more and more time in the app than ever before. According to TechCrunch, users are swapping TV time for apps. For instance, an average American watched TV for 3.1 hours while spending 4.1 hours on their mobile devices, despite Americans not being heavy mobile users. On the other hand, users in Brazil, Indonesia, and South Korean markets will use mobile apps for more than five hours per day in 2021.
Given the hours users invest in apps, businesses are reaping unimaginable profits. In 2021, 233 apps and games generated revenue worth $100, while 13 apps made $1 billion in revenue, App Annie reports, which is a 20% climb from 2020.
The point is mobile app development companies will witness continued growth this year. That said, the app sector is a crowded space. To make your apps survive and thrive, app developers need to innovate and experiment with evergreen and new-age trends and convert those trends into features that make users' lives easier. Of course, app development and trends are not mutually exclusive. These evergreen trends like AR, VR, AI, wearables, predictive analytics, cloud integration, beacons, 5G, smart homes, chatbots, IoT, and many others will dominate the app economy this year. As the pandemic surges, the wearable industry is expected to witness an unprecedented boom backed by increasing demand for headphones and smartwatches integrated with fitness and health apps.
For further reading on App Development Trends, check out our latest GoodFirms blog: 15 Trends to Dominate the App Economy in 2022.
Leave comment
Your email address will not be published. Required fields are marked *
Author Info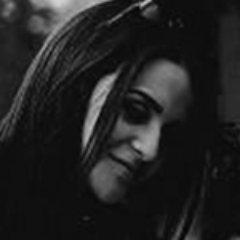 Jennifer Warren
Content Writer at GoodFirms