Apple Watch Series 7 Poses As the Most Durable: What the Future Holds For Wearable Technologies?
Abstract:
Consumer enthusiasm, market growth, and transformation are the three factors that contribute to innovative product deliveries. But, above all, successful organizations are those that create new opportunities against continued uncertainty. Wearable technology is one unique technology that has been seeing steady growth and acceptance. Apple is one brand that has been undoubtedly strengthening the wearable market against all odds, more specifically with its latest Apple Watch Series 7 product. This research article examines the current wearable segment, popular products, current use cases, potential barriers, consumer perception, enthusiasm, and more. It also analyzes how Apple's watch 7 benefits the wearable sector. This research article further investigates how technological development, such as miniaturization, 5G, nanotechnology, etc., will boost the industry.
Table of Contents:
(Source)
The below image shows the types of wearables people use based on their mounting location on the body:
(Source)
(Source- DisneyWorld)
One area that stands to benefit most is remote monitoring of large numbers of people. Wearable devices can transmit volumes of clinical data – blood pressure, respiratory rate, oxygen levels, pulse, blood pressure, and body temperature.(10)
Source-Twitter
Apple's strong positioning will be backed by its competitive advantage achieved with its unique features, superior design, and brand value. Compared with the broader watch market, the Apple Watch 7 series dilutes the risks associated with mediocre products, and market perception regarding Apple makes it a preferable brand for consumer healthcare wearable choice. Apple also brings reliability, comfort, and perfect user experience to the table with the upgraded Apple 7 series smartwatch.
Apple sold 43 million watches in 2020. Revenue wise the third Quarter of 2021 had sales of 8775 million(25) in comparison to 6450 million in the same quarter last year. Apple's contribution towards the uplifting of the wearable market is notable. The wearable tech market itself is forecasted to grow to 54 Billion Dollars by 2023.(26) Wearable technology has become very popular among the public as a reflection of our appetite for more and more connected devices.
Furthermore, with a constructive approach towards high-end wearable devices along with regulatory backing, wearables will integrate seamlessly into modern healthcare systems. The potential applications for wearable technologies are infinite. From measuring personal fitness goals to monitoring body vitals, we can't wait to see what comes next. Apple Watch 7's user survey can be a substantial research topic to understand the correlations between fitness, medical use, and experience with smart wearables.
Declaration of conflict
GoodFirms declares that we have no conflicts of interest to report regarding the present study.
About GoodFirms' Research:
GoodFirms is the global leader in IT research and listing. We empower businesses everywhere with high-quality research insights that unleash competitive advantage for businesses. Our research aims to provide the right strategies, best practices, and deep expertise to businesses for their exceptional growth.
References:
https://www.apple.com/newsroom/2021/09/apple-reveals-apple-watch-series-7-featuring-the-largest-most-advanced-display/

https://spiral.imperial.ac.uk:8443/handle/10044/1/88893

https://www.forrester.com/report/the-state-of-consumers-and-technology-2020/RES163595

https://wyss.harvard.edu/media-post/wearable-synthetic-biology-clothing-that-can-detect-pathogens-and-toxins/

https://www.osha.gov/workers

https://uk.linkedin.com/in/markbernstein

https://futurism.com/mind-controlled-robotic-arm-johnny-matheny

https://www.researchgate.net/profile/Md-Nakib-Ul-Hasan-2/publication/343040161_Wearable_Technology_for_Baby_Monitoring_A_Review/links/5f12984092851c1eff1ba1ca/Wearable-Technology-for-Baby-Monitoring-A-Review.pdf

https://duoskin.media.mit.edu/duoskin_iswc16.pdf

https://hbr.org/2019/05/the-health-care-benefits-of-combining-wearables-and-ai

https://ubicomp.org/ubicomp2014/proceedings/ubicomp_adjunct/posters/p23-chen.pdf

https://www.ncbi.nlm.nih.gov/pmc/articles/PMC5018102/

https://med.stanford.edu/news/all-news/2020/12/smartwatch-can-detect-early-signs-of-illness.html

https://www.prnewswire.com/news-releases/feelmore-labs-introduces-cove-a-breakthrough-wearable-device-that-effortlessly-reduces-stress-and-improves-sleep-301101707.html

https://www.pwc.com/ee/et/publications/pub/pwc-cis-wearables.pdf

https://www.nature.com/articles/s41746-021-00418-3.pdf

https://s2.q4cdn.com/470004039/files/doc_financials/2020/ar/_10-K-2020-(As-Filed).pdf

https://health.gov/sites/default/files/2019-09/Physical_Activity_Guidelines_2nd_edition.pdf

http://kth.diva-portal.org/smash/get/diva2:1129454/FULLTEXT01.pdf

https://www.hbs.edu/faculty/Pages/profile.aspx?facId=6532

https://www.idc.com/getdoc.jsp?containerId=prUS47534521

https://nielseniq.com/global/en/insights/analysis/2019/the-2020-vision-for-u-s-retail-and-beyond/

https://www.businesswire.com/news/home/20200914005215/en/

https://www.researchgate.net/publication/350521667_An_Overview_of_the_Miniaturization_and_Endurance_for_Wearable_Devices

https://s2.q4cdn.com/470004039/files/doc_financials/2021/q3/FY21_Q3_Consolidated_Financial_Statements.pdf

https://store.globaldata.com/report/gdtmt-tr-s219--wearable-tech-thematic-research/
Leave comment
Your email address will not be published. Required fields are marked *
Author Info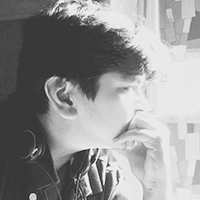 Nathan Sebastian
Content Writer at GoodFirms