Global Airlines Industry - Trends and Opportunities
ABSTRACT:
As air travel restrictions have been lifted around the world, there is a recovery in domestic and international travel. Air cargo volumes also present an optimistic picture by posting revenues far above the pre-pandemic level in 2021. Leisure travel has rebounded way beyond expectations due to pent-up demand. Business travel is also improving gradually. However, there are risks, such as business travel not reaching the required momentum due to the continuity of pandemic-adopted habits such as video-conferencing. Soaring fuel prices, debt, and interest expenses also remain the three most challenging issues the aviation industry is dealing with in the aftermath of the peak pandemic.
In such a scenario, service differentiation can offer some respite to the airlines and help them increase passenger traffic. Airlines must re-imagine core processes and activities to remain afloat and provide a differentiated passenger experience. Adopting lean strategies to reduce operational costs can be a game changer for the Airline industry. Investing in technologies like artificial intelligence and secured data management solutions will help the industry see a continued shift.
This research, 'Global Airlines Industry - Trends and Opportunities' by GoodFirms, is an attempt to provide valuable insights regarding the current global airline trends and the opportunities in the future. The research aims to help the Global Airlines Industry players rebalance their current strategies, meet consumer demands, and scale their businesses. GoodFirms conducted an online survey between 1st July 2022 and 20th July 2022. The survey queried selected participants (Global Airline Industry Experts, Airlines, and Aviation Experts) worldwide on various aspects of the industry.
References:
https://www.southwest.com/html/air/fare-information.html

https://news.delta.com/delta-unveils-first-biometric-terminal-us-atlanta-next-stop-detroit

https://www.usatoday.com/story/travel/airline-news/2019/08/16/biometric-airport-screening-facial-recognition-everything-you-need-know/1998749001/

https://www.greenvacations.com/eco-friendly-airlines/

https://www.hamburg-airport.de/en/star-alliance-biometrics-at-hamburg-airport-50722

https://www.futuretravelexperience.com/2022/05/mia-to-introduce-biometric-boarding-at-all-gates-by-2023/

https://www.emirates.com/media-centre/emirates-to-launch-nfts-and-experiences-in-the-metaverse/

https://simpleflying.com/airbaltic-nft-sales/

https://www.fastcompany.com/90694275/how-the-metaverse-will-change-transportation-as-we-know-it

https://www.prnewswire.com/news-releases/global-22-bn-artificial-intelligence-in-aviation-market-2018-2025-market-to-grow-at-a-cagr-of-4665-300618741.html

https://arxiv.org/pdf/2104.03349.pdf

https://youtu.be/EnKDhcQFJLc

https://www.ledgerinsights.com/emirates-airlines-ge-aviation-blockchain-covid-19-travel-testing-app/

https://www.blockchainresearchinstitute.org/members/

https://www.lufthansa-industry-solutions.com/de-en/solutions-products/aviation/generating-more-transparency-in-aviation-with-blockchain-technology/

https://mainlymiles.com/2020/10/10/singapore-airlines-rolls-out-kris-as-its-new-krispay-lifestyle-app/

https://www.forbes.com/sites/bernardmarr/2021/04/12/the-amazing-ways-vr-and-ar-are-transforming-the-travel-industry/?sh=7c6db7f436e0

https://www.protiviti.com/IN-en/insights/next-gen-intelligent-automation-airlines

https://internetofbusiness.com/10-real-life-examples-iot-aviation/

https://www.slideshare.net/assemam/application-of-new-technologies-and-it-in-airportsiot-and-ai

https://www.airport-technology.com/analysis/worlds-environmentally-friendly-airports/

https://internetofbusiness.com/10-real-life-examples-iot-aviation/

https://www.ledgerinsights.com/emirates-airlines-ge-aviation-blockchain-covid-19-travel-testing-app/

https://www.bbc.com/news/business-50214631

https://robosoft.medium.com/10-emerging-technologies-that-are-reshaping-the-flying-experiences-for-the-airline-industry-4af86995315#:~:text=Wearable%20technology,new%20crew%20members%20and%20engineers.

https://www.travelandleisure.com/trip-ideas/volunteer-charity/american-airlines-donates-25000-meals-lee-initiative

https://samchui.com/2021/04/15/exclusive-interview-with-qatar-airways-group-ceo-h-e-akbar-al-baker/#.Yue3jnZBzIV

https://www.usnews.com/news/top-news/articles/2022-05-30/u-s-airlines-cancel-2-500-flights-over-memorial-holiday-weekend

https://www.mckinsey.com/industries/travel-logistics-and-infrastructure/our-insights/back-to-the-future-airline-sector-poised-for-change-post-covid-19

https://www.mckinsey.com/featured-insights/future-of-work/the-future-of-work-after-covid-19

https://www.iata.org/en/pressroom/2022-releases/2022-07-07-02/
Leave comment
Your email address will not be published. Required fields are marked *
Author Info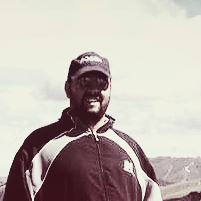 Mark Raymond
Content Developer at GoodFirms