Global Insurance Industry Outlook 2022: Megatrends and Key Challenges
ABSTRACT:
Customer focus, technological exuberance, redesigning of business models, and increased regulations are all changing the insurance landscape like never before. With the economic recovery in foresight and expanded digital capabilities, the insurance industry is poised to accelerate its growth in 2022 and beyond. However, there are many challenges that the industry needs to mitigate amidst the rising inflation, geopolitical tensions, and era of interest rate uncertainty. Consumers are seeking innovative insurance products and their expectations are higher than ever before.
This research titled: 'Global Insurance Industry Outlook 2022: Megatrends and Key Challenges' by GoodFirms analyzes all the current trends, customer perception, industry competition, evolving concepts, key challenges, regulations, and technological innovations in the insurance industry. An online survey was carried out between 25th April 2022 and 6th May 2022. A total of 490 responses were collected. The survey queried selected participants across the world on their insurance preferences, policy holdings, buying behavior, perception of the insurance industry and their processes, and top influences driving their insurance purchase decisions.
Other Popular Insurance Products:
More focus is on providing comprehensive choices to customers, the convenience of purchase, and the speed of insurance delivery.
Telematics: Tech for Insurance Premium Adjustments
Telematics car insurances track insured people's driving behavior via devices fitted in the vehicle, such as Diagnostic plugin devices, Bluetooth beacons, Analytics software, Motion sensors, etc. The usage-based insurance provides discounts on premiums for safe driving. Telematics enables insurance companies to create tailored plans based on driving behavior, reward safe drivers with premium discounts, and increase premiums for risky ones.
References:
https://www.mckinsey.com/industries/financial-services/our-insights/global-insurance-pools-statistics-and-trends-an-overview-of-life-p-and-c-and-health-insurance

https://brandfinance.com/press-releases/worlds-top-insurance-brands-lose-nearly-30-billion-in-brand-value

https://www.cnbc.com/2018/03/08/amazon-entry-into-health-care-narrows-with-cigna-express-scripts-deal.html

https://www.businessinsider.in/business/startups/news/amazon-and-flipkarts-binny-bansal-backed-acko-raises-255-million/articleshow/87326012.cms

https://www.reuters.com/article/us-alphabet-verily/alphabets-verily-targets-employer-health-insurance-with-swiss-re-partnership-idUSKBN25L1Q9

https://www.cnbc.com/2019/01/28/apple-aetna-team-up-on-attain-health-tracking-app.html

https://www.forbes.com/sites/alexlazarow/2021/10/12/embedded-insurance--where-are-we-now/

https://content.naic.org/cipr-topics/peer-peer-p2p-insurance

https://www.unepfi.org/net-zero-insurance/

https://www.imf.org/en/Publications/WEO/Issues/2022/04/19/world-economic-outlook-april-2022

https://www.cbo.gov/system/files/2022-01/57050-Rx-Spending.pdf

https://www.mdpi.com/2227-9091/9/8/143/pdf

https://www.tesla.com/support/insurance/real-time-insurance

https://www.swissre.com/dam/jcr:f0561771-6248-4cab-a21e-57adf78ce378/swiss-re-institute-sigma-5-2021-en.pdf
Leave comment
Your email address will not be published. Required fields are marked *
Author Info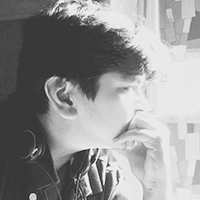 Nathan Sebastian
Content Writer at GoodFirms