Global Streaming Services Are Surging High: Top Reasons and Trends
Abstract:
The recent expansion of subscription-based online streaming services is reshaping the entertainment media world. Global streaming services are witnessing unprecedented growth in their user base, market penetration, revenues, and popularity. The original programming strategies of streaming services coupled with the rise of the binge-watching culture have disrupted the traditional video content industry. From entertaining people who couldn't move out during lockdowns to helping the international film industry survive with OTT platforms, both video and music streaming services have been a savior to many. This research, "The Global Streaming Services Are Surging High: Top Reasons and Trends," is an attempt by GoodFirms to find the top reasons global streaming services are surging high and uncover the latest trends governing the online video and music streaming industry. The survey also investigates how the upcoming trends in the streaming world will shape content production, content delivery, and viewer experience.
An online survey was carried out between 22nd February 2022 and 4th March 2022. A total of 350 responses were collected. The survey queried selected online streaming services subscribers across the world on their streaming habits, usage, current subscriptions, favorites, and preferences. The survey uncovers the top reasons that make consumers choose on-demand streaming services and OTT platforms over cable television. The research further identifies the key challenges direct-to-consumer streaming services face in the current times. The survey also examines the future market outlook for major streaming services such as Netflix, Disney+, Amazon Prime, Hulu, Spotify, etc.
Introduction
The rise of subscription-based streaming services has been swift, fueled by the emergence of high-end mobiles and better internet connectivity. The world is witnessing an increasing number of people switching over to OTT platforms for entertainment needs instead of traditional channels. With the growing popularity of Netflix, Disney+, Amazon Prime, Spotify, and others, it is becoming increasingly evident that we are in the middle of a streaming revolution. From binge-watching our favorite shows to catching up on new music, streaming platforms are a craze today. Streaming services are participating in creating new user experiences with global, regional, and local content releases and innovative production strategies. High-end UI/UX with planned differentiation and a series of connected features immerse new-age entertainment seekers into an immersive content viewing experience that they haven't experienced before. It is also true that streaming services helped the entertainment and film industry absorb the historic disruption of revenues during the pandemic.
This research survey titled "The Global Streaming Services Are Surging High: Top Reasons and Trends" attempts to find the reasons behind the rise of global streaming platforms and the current trends. The study further analyzes the top challenges that streaming services face today. This research also focuses on how streaming services, particularly the video streaming industry, have transformed the entertainment world in the contemporary milieu.
Global Streaming Services (Focus Shifts from Advertising to Content Creation)
With millions of people quarantined and looking for home entertainment, the pandemic created an unusual demand for video content. Streaming apps became the new substitute for social life, and the trend continues even after COVID fears have lessened. Revenue for video streaming services (SVoD) is expected to show an annual growth rate of 8.90% CAGR for 2022-2026.(1) The unprecedented rise in streaming services usage also required brands to switch over to streaming platforms for marketing their products and services. Marketers found OTT platforms as a convenient and cost-effective way to reach target audiences from distinct geographies.
The streaming apps too jumped in to monetize the rare opportunity. However, due to massive competition, advertising became indispensable to stay ahead. The advertising wars were largely won by deep pockets such as Netflix, Disney, Amazon Prime, HBO, and the like. These companies saw a huge growth in their subscriber base.
Netflix had 182.86 million paid subscribers worldwide as of the first quarter of 2020 when the pandemic began, and in the fourth quarter of 2021, it reported 221.84 million subscribers.(2)The subscriber growth pattern of Disney Plus confirms the rising trend in streaming services with big advertising spending. The Walt Disney Company reported that Disney+ had 26.5 million paid subscribers in the first quarter of 2020, and it grew to 118.1 million subscribers worldwide in the fourth quarter of 2021. Disney+ saw a whopping increase of 345.66% in subscriber base in two years.(3)
The initial success of these streaming giants is attributed to their massive spending on advertising, content collection, and later the pandemic. However, as the demand for better content and a better platform surged with a growing customer base, the focus is now on customer retention through quality content creation.
Advertising spending has dropped significantly. In 2021, Disney spent just over $238 million on digital advertising for Disney+, which is down 39 percent from the same time in 2020.(4)
Top Reasons For the Surge in the Global Streaming Services
The streaming services' penetration increased globally even more during the stay-at-home mandates and still continues. From entertaining people who couldn't move out during lockdowns to helping the international film industry survive with OTT platforms, both video and music streaming services have been a savior to many. Video streaming is shifting the location of film viewing from theaters to homes.
Video streaming has revolutionized the way we consume content. Online video streaming services let you watch TV online without any commercials or unnecessary interruptions. There is an uptick in video and music streaming platforms. Online streaming has changed the way cinephiles consume and interact with media.
GoodFirms' survey on global streaming services uncovers top reasons why the global streaming services are surging high:
#Availability of Exclusive Content Which is Difficult to Find on other Video Distribution Formats
48.6% of surveyees stated that they prefer subscribing to streaming services due to the availability of content that is not available anywhere else.
Users' craving for content that is not easily available in other video distribution formats is a major reason behind the meteoric rise of streaming services across the globe. However, the attraction towards over-the-top streaming services is not a recent phenomenon. A research paper(5) published by the Swinburne University of Technology assesses the international operations of Netflix out of the US, which began with Canada in 2010 and later spread to European Countries by 2012-13. Since then, even some users of countries where the streaming service was banned covertly accessed the service via private VPNs and DNS proxies. This is a testimony to the fact that while Netflix was still trying to spread its global distribution network, it already had a user base that was craving for the service.
#Huge and Diverse Collection of Streaming Content
45.7% of users consider the huge and diverse collection of video content as a prime factor for preferring streaming services over traditional channels.
With an optimum content catalog, huge collection of original content, and exclusive movies and series, all streaming services are aggregating diverse collections of streaming content. The huge and diverse collection appeals to 45.7% of viewers who choose streaming services based on the availability of the huge and diverse content collection.
University of Southern California (USC) released its diversity and inclusion report on Netflix and examined various films, series, and shows released on Netflix to understand the diversity of subject and inclusion of communities across gender, race, ethnicity, and more. The study found that the trend of a diverse collection of subjects and inclusion is continuously increasing across Netflix's content portfolio.(6)
Even other streaming services such as Hulu, Amazon, Disney+, etc., are increasingly adapting foreign content to lure international audiences. Local stories with international distribution and suggestive algorithms are reaching the intended audiences and creating unprecedented streaming popularity.
#Perceived as Cost Saver than the Traditional Video Content Channels
28.6% of surveyees consider streaming services over Cable/Theatre as video streaming services offer more diversified and vast content at lower pricing than their traditional counterparts.
Viewers are price-sensitive when it comes to streaming services and when compared to traditional video channels such as Cable and theatre, the standalone streaming services are perceived as cost savers.
'Churn rate,' an important factor monitored by streaming providers, tells a lot about the retention strategies of streaming services. The Deloitte Digital Media Trends Report 2021 reveals that the overall churn rate for streaming services from October 2020 to February 2021 was 37%.(7), and the cost was the major factor influencing customers to cancel subscriptions to a streaming service.
#Multi-Language Content Distribution Appeals to Wider Audience Demographics
20% of surveyed users stated that the ability to watch the content in multiple languages is one of the top factors in choosing streaming services.
Streaming services such as Netflix and Amazon Prime offer dubbed content in multiple languages. With high-quality dubbing, these services minimize the dubby effect that lowers the viewer experience. A prime example of how multi-lingual content helps streaming services garner worldwide views is the dubbing of popular Spanish drama Casa de Papel, popularly known as Money Heist. Squid Games (2021), the South Korean drama series got universal acclaim when dubbed into English and other languages for multinational release on Netflix. Both have become one of the most-watched non-English language Netflix series.
Language barriers can handicap popular shows on foreign territories. AI-based captioning, revoicing, and dubbing allow streaming giants to compete globally. Streaming services aspiring to expand globally need to effectively handle multi-language localization. Streaming services that host audio-visual content should adopt market-oriented strategies to customize localization efforts and assure quality in dubbing to meet user preferences.
#Fresh Content Offerings Results in More Subscriptions
34.3% choose streaming services based on the availability of fresh content.
Even when distribution abilities, recommendation engines, and availability of content are differentiating factors for global streaming services, the addition of fresh content is inevitable for sustainable growth. This means that more fresh content uploaded on the platform will result in higher revenues. Large-scale global streaming companies have the budget and capabilities to buy or produce new content on a consistent basis. Global streaming companies have direct customer relationships. To serve fresh and personalized content offerings, the new-age streaming services are providing relevant local content by forging alliances with local producers. People are becoming more receptive to certain streaming services because they consistently provide them with fresh content.
#Advancements in Telecommunication and Internet Infrastructure favoring OTT Rise
The advancements in telecommunication infrastructure and internet capabilities across the world have acted as a catalyst for the surge in the usage of streaming services.
Today, the streaming infrastructure supersedes the spatial limits of television transmissions. It is one of the major reasons why streaming services were able to create a formidable space for themselves in a short span of time. Streaming service subscribers are not bound by the terrestrial limitations and can access their subscribed platform from any internet-enabled mobile phone.
Also, high-speed internet entails a superior viewing experience and uninterrupted feeds. The Global 5G benchmark report in 2021(8) by Ookla lists down 30 countries across the globe that currently have 5G download speeds of more than 100 Mbps, with Seoul in South Korea getting the top spot with median download speeds of 467.87 Mbps. With such ultra-low latency and lightning-fast internet speeds, streaming services are bound to usher into an era of high growth. 5G technologies easily beat the recommended internet speeds(9) for accessing streaming services such as Netflix.
Other Reasons:
Control over the playback and streaming quality
Cancel anytime policy
Control over the time of watching
Can watch on mobile or laptop
Personalized suggestions to watch next
Download options
Ad-Free Viewing
Choice of Content
Ease of access
Options to watch offline
Top Trends in the Streaming Industry:2022
Binge-Watching: From Guilt to Healing
42.9% of respondents have stayed awake the whole night binge-watching streaming content at least once in the last three months.
The cultural, social, and scientific recognition of binge-watching is more than ever before. The acceptance of this 'excess' is similar to how people enjoy excess running like city marathons. Research published by the University of California on Binge-watching during the COVID 19 crisis reveals that binge-watching emerged as one of the most effective ways to ward off lockdown-induced ennui.(10) Binge watching that was once shamed for being a hedonist indulgence inducing 'guilt' of wasting time and sleep transitioned to a form of 'self-care' amidst the COVID context.
The video-on-demand stampede to consume entire content in one go is the result of the availability of high-quality, appealing content that is commercial-free, original, and therefore binge-worthy. Easy accessibility of content, ad-free streaming, streaming speed control, engagement with the narrative, cultural inclusion, sense of completion, and efficiency are some of the reasons why people binge-watch.(11)
Netflix is the Most Desired Video Streaming Platform
Users were asked-If you could have only one streaming service, then which one would you pick? 42.9% answered Netflix. Netflix emerges as the most sought-after streaming service globally. Why Netflix remains subscribers' top choice when compared to other myriad streaming platforms can be attributed to various factors. As per Barry Enderwick, former Director of Marketing at Netflix (2001-2012), the huge user preference for Netflix stems from the high-quality original shows launched by Netflix. It is a differentiation that even deep pockets such as Google, Microsoft, Apple, etc., couldn't achieve. Even when the world is witnessing a plethora of streaming services and OTT platforms, Netflix's original programming is still so far the best.
Netflix also has the benefits enjoyed by the early pioneers in the industry. In its comparatively long history in the streaming world, it has access to a humongous user base and their data like no one. AI-powered algorithms and personalized recommendations allow Netflix to not have just one Netflix product but hundreds of millions of products: one for each member profile.(12) Netflix's efforts in delivering page personalization, search personalization, and marketing and messaging personalization using its own home-grown A/B test system have worked in favor of the streaming giant. Ad-free content, superior quality streaming, an open-region framework with a variety of content, and any-device streaming are other reasons that keep Netflix at the helm of streaming services.
Netflix is also credited for creating the binge-watching trend(13) as it pioneered the concept of uploading entire seasons of popular shows at once, a deviation from cable channels that offer installment episodes. Netflix disrupted the industry model of releasing one episode periodically(mostly once a week). Netflix's acceleration of binge-watching has helped many shows gain worldwide popularity and also increased Netflix's viewing hours.
Netflix won 44 Emmy Awards in 2021, beating its close rivals HBO and Disney Plus' combined wins (19 and 14 respectively).(14) This success speaks volumes for the high-quality original content programming by Netflix.
Which of the following Video Streaming Platforms Are You Subscribed to?
Netflix(77.1%), Amazon Prime (74.3%), and Disney+(65.7%) emerged as the top three most subscribed platforms based on GoodFirms' survey.
"Today, leading streaming services such as Netflix, Amazon Prime Video, and Disney+ are producing more and more engaging content to draw maximum views into their platforms. They have been promoting their services through unique branding, celebrity promotions, and public advertisements," says Su Roberts, Company Director, Beliebis, UK.
The fourth and fifth positions are bagged by YouTube TV (17.1%) and HBO (8.6%). Apple TV plus is subscribed by 5.7%.
Our surveyees reported Netflix as their favorite spot among streaming services for categories - Movies, original shows, documentaries, and web series. Users prefer HBO for seeing TV dramas.
Spotify is the Favorite Music Streaming App
With 37.1% of users choosing Spotify as their favorite music streaming app, Spotify proves itself to be the most popular music streaming app. Spotify has the largest music subscriber base(15) with over 500+ million users worldwide. Spotify's international presence, sophisticated algorithms for predicting and recommending music that users desire, top-class streaming platform, strategic alliances and acquisitions, license agreements with third-party music content providers, stringent data privacy measures, and active user engagement are top reasons it is the most used music streaming app. Amazon Music emerged to be the second favorite of surveyees with a 25.7% selection.
Youtube Music and Apple music secured the third and fourth positions with 14.3% and 8.6% selections. Youtube Music, a subsidiary of Google's parent company Alphabet, Amazon, and Apple, all have a significant advantage over Spotify–they continue to develop devices that come with their preloaded music streaming apps. Also, they can provide music streaming as a complimentary benefit with their other bundle plans. However, user retention depends on how these all streaming companies curate their music catalog, provide extensive and consistent high-quality music, and keep pace with the latest tech to continuously innovate the existing paradigms.
Unlike video streaming platforms, music streaming platforms do not create exclusive music content and all music uploaded on their platforms are from artists, music companies, and record labels paid on a contract basis or via royalties. This keeps the music streaming companies free from the expenditure on original programming.
Professional Streaming Services Compete With User-Generated Streaming Services
Professional streaming services are focused on delivering their own content or streaming content from professional content creators and the film industry. In comparison, user-generated streaming services such as Youtube build their content resources from videos uploaded by users who may or may not be professional video creators. Now, even UGC streaming platforms are trying to produce professional content. Youtube's original series are examples of the trend towards professionalization within the UGC streaming space.
There is also a rise in 'premium' services such as Twitch Prime, YouTube Premium, etc., that give users ad-free experiences and exclusive professional content. In the research study: The dimensions of streaming: toward a typology of an evolving concept(16), Hendrik Spilker calls it an 'upstream' move. Spilker also notes that upstream moves are being met by 'downstream' moves from professional streaming services. He cites the example of Spotify that only used to deliver music through deals with mainstream music record companies, has now started accepting music uploads from independent artists.
Major Media Houses Splitting their Key Linears
Most media houses and digital platforms are splitting their services into traditional broadcast and streaming ones. For example-Disney and Disney+, Discovery and Discovery +, BET and BET+, NBC and NBC+, ESPN and ESPN+, and more.
Right now, you see networks splitting their linear (traditional broadcast) and OTT (streaming) offerings to serve their niche audiences. says Melissa Chiou, a renowned content marketing strategist based in the USA.
Such splitting serves two purposes: a. The media house can capitalize on the existing brand value of their company, and therefore when they release a streaming service, the name is already a popular entity among the masses b. Keeping the streaming services separate from traditional broadcasting creates a standalone entity that is easy to monitor and control for investment, financial and expansion purposes.
Gaming Streams Are the Latest Additions to the Streaming World
There is also an addition of game streaming. Unlike traditional video games, which are played for hours on end in front of a television set, game streams require players to be able to interact with other people in real-time. Gaming streams are becoming popular among millennials because they provide a way for people to socialize while playing games. Being able to connect with friends and family members across the country is the main reason why gaming streams are trending. This is why the game streaming industry has grown so much over the past few years.
Content Creators are Exploring Micro Niches
While most theater-based movies have to go through strict censorship, this is not the case with OTT releases. This allows content creators to explore niches that are mostly censored for mainstream theater releases. Also, creators can explore niches with less commercial value.
We believe that streamers will continue to fill even more microscopic niche interests because the content they create doesn't demand the considerably larger production value of even a simple reality show. Now that a creative person or a subject matter expert can spend $200 on lights and stream with semi-professional quality from their phone, it's driving a Cambrian explosion of niche-interest content. All media have slowly evolved into the tiniest of niches. We're seeing that trend repeat itself here, and we believe that will continue for the foreseeable future, says Sammy Shayne, chief executive officer, Couch Fame.
Increase in Average Screen Time After the Pandemic
45.7% of streaming services users reported an increase in the average time spent on streaming services after the pandemic.
The pandemic limited social interactions and stay-at-home mandates compelled people to rely on digital media for business, entertainment, socialization, shopping, education, and work-related needs. Now even after the reversal of quarantine mode, certain habits and trends acquired during the pandemic still persist. The average streaming time that got elevated due to the pandemic is still at higher levels than before the pandemic. The current average streaming time reported by surveyees stands at 2 hours and 15 mins approx.
The effects of the pandemic have been hard on many people. Streaming services provide a way for people to forget their problems and enjoy the time they need to unwind from life's daily stresses.
65% Agreed that Broadened Streaming Services Choices kept them and their Kids/Family Entertained, While 35% think too many choices confused them
For 35% of users, too many streaming services with scattered content are a bit too much of a viewing option and confuse them. For families where everyone has a different favorite content, it means more money spent on multiple subscriptions. Yet, most respondents were satisfied with the streaming services and agreed that streaming services kept their families, kids, and themselves entertained. Especially during the pandemic, streaming was quite a savior for many in stressful times.
Streaming Services Overtakes Social Media Usage
45.7% of users are spending more time on streaming services than social media.
Streaming services are so convenient that they allow people to binge-watch entire seasons of their favorite series in a matter of hours or days instead of weeks or months. Streaming services allow people to watch what they want when they want it, so they don't feel pressured by social media timelines anymore. Therefore, more people are turning away from social media sites for a different type of entertainment experience when it comes to watching TV shows and movies.
The controversies surrounding social media, trolling issues, fake news, etc., also persuade users to move to streaming services rather than scrolling through Instagram or Facebook. Social media continues to be a popular marketing tool for businesses, but streaming services are attracting more consumers than ever before. Streaming services provide a platform for brands to reach consumers that may not be interested in social media and offer a more personal experience. However, there are now streaming platforms that integrate with social media and let social media users directly stream from the social media platform.
However, even when streaming services seem to overtake social media in terms of consumer usage, the social platforms are still the biggest source where consumers discover popular and viral content and then move to their streaming service to watch it.
Users Spend More Money on Streaming Services than Movie Theaters
60% of users are spending more money on streaming subscriptions than movie theaters.
The movie theater industry has been feeling the effects of OTT platforms for quite some time. With consumers growing more resistant to going to a theater, retailers have seen their profit margins shrink, and gaming venues like arcades have seen significant declines in revenue.
Even when normalcy has returned in most parts of the world, more surveyees still prefer watching movies on streaming platforms than going to movies. The comfort of watching at home was the most cited reason for making this choice. 35% of respondents would like to choose both (streaming and going to theaters) depending on their situation.
Users Check IMDb Ratings Before Streaming Content Online
34.3% of users check Internet Movie Database (IMDb) ratings before streaming content online.
Owned by Amazon, Internet Movie Database is a popular platform for finding reviews, plot summaries, cast information, etc. IMDb ratings reflect the audience's views about a movie's quality and impact. Also, most IMDb reviewers are film aficionados and rate very objectively.
Price as a Top Factor While Making Streaming Choices
42.9% stated that their appetite for streaming services is guided by the cost factor.
While exclusive content and experience are the top priorities of streaming services users, price is also a major factor that ensures users stick with a streaming service. 42.9% stated cost of the streaming platform is a crucial aspect that influences subscription decisions. OTT platforms that offer pay-per-view, monthly subscription options, competitive pricing, discounts, and customized pricing plans are preferred by users. Tailoring pricing plans to the needs and wants of users and keeping pricing variables affordable is critical for acquiring and retaining customers in the streaming business.
66% of users stated that they watch selective content and therefore would like to pay only for the content they select. 34% said that they would like to pay for whatever content is available but would check across streaming platforms before purchasing paid subscriptions.
Users Prefer Monthly Subscriptions Over Annual Ones
34.3% prefer monthly subscriptions over annual ones
The preference for monthly subscriptions stems from consumers' financial propensity and inherent value proposition in monthly subscriptions. Most users prefer monthly subscriptions due to financial constraints preventing them from paying a huge amount at once. Also, some users may not use the services throughout the year and may need the subscriptions only for vacations or certain months when they are comparatively free to utilize the services.
Streaming Services are Causing Sleep Issues
25.7% Reported Sleeping Issues Due to Streaming
Slightly over one-fourth of surveyees reported that streaming services are increasing their sleep problems. The main way streaming services contribute to sleep problems is by disrupting the normal light/dark cycle. The circadian rhythm is the internal biological entity that tells us when to sleep and wake up. This biological clock can be disrupted by a number of factors such as light, sound, and chemical stimuli.
Challenges that Restrict the Expansion of Streaming Services
It's now even easier than ever to get started with streaming, but the industry is still at a crossroads. There are a lot of challenges that these platforms face today. Many factors affect consumers' willingness to subscribe to OTT services. These factors may include consumers' attitudes toward previous experiences with OTT services, competitive pressure from rival providers, technological improvements of competing technologies, price elasticity of demand for OTT services, and potential new innovations in the sector.
Below are some of the top challenges the streaming service industry faces:
Changing Consumer Demands
Even established players such as Netflix, Amazon Prime, Hulu, Disney, etc., are confronted with constantly changing consumer demands. Subscribers cancel streaming services for many reasons, the need to cut household expenses, better content on another streaming service, customer service issues, unsatisfactory content or streaming quality, insufficient usage, changes in pricing, and many more. Disruptive digital players capitalize on changing consumer demands and quickly introduce services that make customers switch platforms. Such disruptions manage to evade any conventional strategic analysis by top players and make them vulnerable to business losses. Streaming services giants need to continuously invest in current market analysis, user surveys, etc., to stay relevant.
Unsustainable Content Competition
The streaming industry is witnessing an unsustainable content war. The market for the video streaming industry is intensely competitive, where streaming companies compete with multichannel video programming distributors, other streaming entertainment providers, pirated content sites, and more. The struggle is also high to onboard content producers, gain rights for licensed content and create original content projects. Membership growth shows a seasonal pattern that varies based on the content release schedule, pricing changes, and more. The biggest challenge is to keep producing content that sells, and the speed at which content is being consumed is adding more stress to the already competitive sphere.
Additionally, there is a possibility that new competitors will enter the market and offer more compelling services. The threat of competition from other providers might be enough to convince consumers to switch from their current provider to a competitor, which will, in turn, affect those providers' overall profitability levels.
Costly Licenses and Exclusive Streaming Rights
The movie and theatre industry has been critical of OTT platforms, and now as the effects of the pandemic have subsided and as the film industry is confident of revenues generated through screening on the big screen, the prices for acquiring streaming rights have gone considerably high. Unforeseen acquisition costs are a big threat to streaming services. Original programming can mitigate license costs, but production costs are rising, and if original content doesn't meet expectations in terms of viewing, acceptance, and popularity, then original programming becomes a risky operation for streaming services resulting in heavy losses.
Piracy
Piracy is a huge issue with streaming platforms today. People steal content that is available for free on other websites and platforms, such as YouTube and Netflix, which hurts the streaming platform's ability to make money and stay afloat. Additionally, piracy can also hurt the artist even though they aren't necessarily at fault in this case.
Concerns in Sharing Card Details
US users have to enable recurring e-commerce transactions on their credit or debit cards or Paypal information for subscribing to services such as Netflix, HBO, Amazon Prime, etc. In India, Netflix and Amazon Prime users can pay through UPI apart from debit/credit cards and Paypal. While multiple-payment options ease the subscription onboarding process, there are many who are reserved about sharing their card details and granting recurring payment rights due to financial security and privacy reasons.
The growing attempts from cyber-criminals to steal credit card details from OTT users(17) deter many from joining these services. Even when streaming giants have been investing in third-party cloud services providers, Level-3 CDN services, new data centers, etc., to combat cyberattacks, complete assurance of financial security is yet to be achieved.
What's Next for the Streaming Industry?
While the user acquisition war intensifies across the video streaming market, quality content will win market share. 32% are completely satisfied with the current streaming services and are of the view that one can consume only a certain amount of content without disrupting other life aspects, and therefore the current OTT services are enough. Over 68% of users said they are satisfied with the current streaming choices but would be happy if more streaming platforms emerged in the future that offer more personalized content, cheaper services, customized pricing, a variety of languages, and more audio formats. To meet such expectations streaming services will have to upgrade their current services. The world may also see the rise of a super aggregator that imbibes all the desired aspects of users.
Streaming services are constantly adapting to new trends in the industry, and the future of streaming services will see the following trends:
Consumers paying for content that is relevant to their lifestyle
Consumers paying for content that is exclusive or rare
The success of on-demand content will lead to more companies creating their own platforms
Streaming services will become more competitive with each other than ever
New streaming platforms offer more variety at different price points rather than the current bundle plans and hyper-personalized services
As environmental concerns are more than ever in the post-peak pandemic world, it is critical to think about the sustainability factors in the streaming service industry. If users, particularly the millennials and Gen Z, perceive streaming services to be hazardous to the environment, their growth may get hampered. Earlier popular publications have raised concerns about the negative environmental impact of the streaming industry. International Energy Association (IEA) analyzed various claims that detail the negative climate impact of streaming and found that most claims are exaggerated multiple times.(18)
However, recent research studies(19) have cleared a lot of misconceptions about the carbon footprint impact of streaming services. The environmental impacts of streaming services remain relatively modest when compared to other industries and sectors. Improvements in energy efficiency technology have lessened the climate impact associated with data centers, CDNs, peripherals, networks, transmissions, devices, electricity, etc., used for streaming content. Also, the increase in streaming services usage is offset by a decline in usage of Television devices.
Key Findings:
Top media companies are prioritizing their streaming platforms.
Streaming apps and OTT platforms became the new substitute for social life amidst the pandemic, and the trend continues even after COVID fears have lessened.
Brands are turning to streaming platforms for marketing their products and services.
The focus area of top streaming companies has shifted from advertising to high-quality content generation.
Streaming services' spectacular catapult will continue only if they differentiate their content portfolios.
Online streaming has changed the way filmgoers, movie aficionados, and cinephiles consume and interact with video content.
48.6% of streaming users prefer subscribing to streaming services due to the availability of content that they cannot find anywhere else.
45.7% of streaming users reported a huge and diverse collection of video content as a top factor for choosing streaming services over traditional channels.
28.6% of surveyees think streaming services offer cheaper services and vast content than their traditional counterparts, such as Cable/Theatre
20% of users state multi-language streaming as a critical factor they consider while choosing streaming services.
34.3% of surveyees choose streaming services based on the availability of fresh content.
Recent advancements in internet infrastructure, telecommunication technology, and streaming devices have acted as a catalyst for the surge of streaming services.
42.9% of respondents have reportedly binge-watched streaming content while staying awake the whole night at least once in the last three months.
The status of binge-watching has changed from one that of causing guilt to the one that heals during the pandemic.
Netflix dominates the online video streaming industry.
Spotify is the most desired music streaming platform.
Netflix is the top streaming choice for categories -Movies, documentaries, original shows, and web series.
More users find HBO as the best streaming service for finding TV dramas.
45.7% of users reported a surge in the average time spent on streaming content after the pandemic.
60% of users are spending more money on streaming subscriptions than movie theaters.
34.3% of users check IMDb ratings before streaming content online.
42.9% of streaming services users consider price as a crucial factor to determine subscription between streaming services.
Gaming streams are the latest additions to the streaming industry.
Changing consumer demands, unsustainable content competition, high-cost streaming rights, piracy issues, and reservations about sharing card details are the top challenges for streaming service providers.
Online streaming is the future of entertainment media.
Conclusion
As the demand for online audio/video streaming services continues to grow, more companies are entering the market. While various variables, including price, competitor rivalry, changing consumer preferences, etc., are at play, strategic initiatives and technological supremacy will decide the fate of both the existing streaming giants and new entrants in the straight-to-consumer video streaming industry.
The ability of streaming services to attract and retain subscribers will largely depend on how they can consistently provide compelling video content of choice to their audiences and also on how they can drive popular discourse around the content. Expansion of video offerings to include gaming and metaverse-based content will also be worth watching.
We sincerely thank our Research Partners who participated in the survey.
References:
https://www.statista.com/outlook/dmo/digital-media/video-on-demand/video-streaming-svod/worldwide

https://www.statista.com/statistics/250934/quarterly-number-of-netflix-streaming-subscribers-worldwide/

https://www.statista.com/statistics/1095372/disney-plus-number-of-subscribers-us/

https://www.forbes.com/sites/megandubois/2021/10/08/the-disney-plus-app-is-estimated-to-have-reached-over-15-billion-in-global-consumer-spending/

https://www.academia.edu/30189592/Streaming_services_and_the_changing_global_geography_of_television

https://annenberg.usc.edu/news/research-and-impact/annenberg-inclusion-initiative-releases-study-representation-netflix

https://www2.deloitte.com/us/en/insights/industry/technology/digital-media-trends-consumption-habits-survey.html

https://www.ookla.com/resources/whitepapers/global-5g-benchmark-report-q1-q2-2021

https://help.netflix.com/en/node/306

https://online.ucpress.edu/fq/article/75/1/35/118489/Netflix-and-Heal-The-Shifting-Meanings-of-Binge

https://journals.sagepub.com/doi/10.1177/1354856519890856

https://research.netflix.com/business-area/personalization-and-search

https://www.investopedia.com/articles/investing/060815/how-netflix-changing-tv-industry.asp

https://www.businessinsider.in/entertainment/news/netflix-dominated-the-emmys-tying-the-record-for-most-wins-with-44-and-beating-hbo/articleshow/86372259.cms

https://www.midiaresearch.com/reports/music-market-subscriber-shares-2021-growth-is-not-letting-up-yet

https://journals.sagepub.com/doi/10.1177/0163443720904587

https://www.forbes.com/sites/kateoflahertyuk/2020/07/29/new-netflix-threat-this-legit-looking-scam-could-steal-your-credit-card-details/?sh=25b9348469d2

https://www.iea.org/commentaries/the-carbon-footprint-of-streaming-video-fact-checking-the-headlines

https://prod-drupal-files.storage.googleapis.com/documents/resource/public/Carbon-impact-of-video-streaming.pdf
Leave comment
Your email address will not be published. Required fields are marked *
Author Info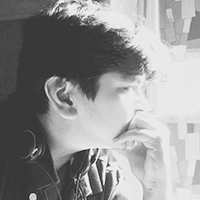 Nathan Sebastian
Content Writer at GoodFirms