Global Waste Recycling Market - Then, Now, and Future
ABSTRACT:
The global waste recycling market is among the emerging sectors of vast market potential and numerous opportunities. The waste recycling market is playing a crucial role in protecting the environment from the different types of waste generated by humans, municipalities, and industries. The waste recycling market has witnessed rapid growth due to governmental policies and consumer awareness of using reusable and recyclable products. In addition, several legislations and regulators such as RCRA, EPA, etc. are also contributing to the development of the global waste recyclable market.
This research report by GoodFirms titled "Global Waste Recycling Market - Then, Now, and Future" aims to discover the different aspects of the Global waste recycling market, including drivers, key players, legislations, etc. In addition, this report explores and analyzes the concept of zero waste, waste recycling classification, waste recycling types, etc. The study also identifies the current market challenges and future opportunities in global waste recycling.
Leave comment
Your email address will not be published. Required fields are marked *
Author Info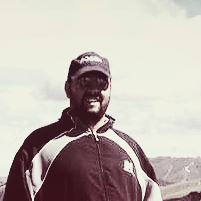 Mark Raymond
Content Developer at GoodFirms