Mobile App Development – Trends and Opportunities
ABSTRACT:
The mobile application development sector is going through a transformative phase at a breakneck speed. From technologies and features to customer experience, mobile applications are rapidly transforming business models, customer experiences, and marketplaces. Even after the availability of millions of apps, the demand for new apps is on the higher side. From artificial intelligence and 5G to Blockchain and the Internet of Things, numerous technological penetration and trends have led to the rise of various new mobile applications. These trends not only benefit the brand but also consumers and other stakeholders. In addition, the future time will also present new opportunities for the mobile apps sector in terms of foldable devices, composable applications, Metaverse, Multiexperience, etc.
This research report by GoodFirms titled "Mobile App Development – Trends and Opportunities" aims to identify the latest mobile application trends that are significantly shaping business operations and human lives. In addition, this research also attempts to predict the future opportunities for the growth of the mobile app development sector.
Leave comment
Your email address will not be published. Required fields are marked *
Author Info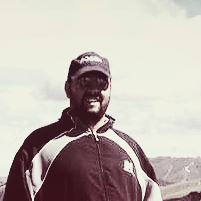 Mark Raymond
Content Developer at GoodFirms