The Role of Location-Based Services for Digital Advertising
Abstract
The proliferation in consumer adoption of services such as GPS, Bluetooth, Wifi, RFIDs, etc., and increased usage of smartphones gave rise to location-based advertising (LBA). Brands using LBA are able to shoot relevant content feeds and customized advertisements to users based on their current locations. With efficient use of location-based services, all consumer-targeted content such as advertisements, product trial offers, service information, promotions, and general messages to customers adapt to consumer locations. Moreover, the recent improvements in privacy policies and integrations of substantial technologies that reduce consumer perception of intrusiveness have enabled businesses to reap the full benefits offered by location-based advertisements.
Location-based marketing allows brands to only target customers personally based on their geographic location. This enables marketing teams to reach out to their target clients based on proximity and simplifies the buyer's journey from discovery to purchase engagement and retention.
This research on 'The Role of Location-Based Services for Digital Advertising' reveals that retailers, grocery stores, restaurants, online businesses, and many more business verticals can benefit from LBS. Marketers can attract customers to return and enhance customer loyalty by advertising based on their previous visits.
Introduction
Personalization is one of the prime competitive moats used by many companies today. Improved network connectivity, mobility, ease to orchestrate across channels, enhanced technologies like AI, machine learning, etc., are factors that allow businesses today to capture customer data in real-time, analyze them, and offer a seamless, optimized, and customized experience. Despite an array of methods that purport to enhance the customer experience, LBS or location-based service proves to comprehensively manage end-to-end personalization and proactively guide customers towards your brand.
Marketers can use location-based analytics to see how frequently and recently their audiences have visited, allowing them to take action to enhance or sustain consumer loyalty.
This research -'The Role of Location-Based Services for Digital Advertising,' reveals vital aspects of the working of LBS for digital advertising, its limitations, the best techniques to use for advertising purposes, the effectiveness of LBS, and the key players thriving in this field. This report covers all the ins and outs of LBS in digital advertising.
Location-Based Services (LBS)
A location-based service (LBS) is a set of services like mapping, navigation, geographic information systems, and all that come with intelligent experience engine tracking features to conduct proximity marketing, allowing customers to experience location-specific services and information.
The primary goal of the service provider's system is to figure out where the user is(1). Push and pull are the two forms of location-based services. When information is sent to a user without a specific request, such as advertising, content providers send a push service. When users actively look for information, such as where the nearest shopping mall is, they will receive a pull notification. The most frequent LBS applications are local news, points of interest, directory assistance, fleet management, emergency, asset tracking, location-sensitive building, and local advertisement.
LBS is a permission-based service, which means that to use it, the end-user must first install and enable the application, as the device will not communicate its location without the user's permission.
Here are a few examples of LBS:
Proximity-based marketing sends adverts to those close to a store or allows restaurants to advertise just to specific area people.
Based on current traffic conditions, customers may track their packages to see where and when they are expected to arrive.
Real-time traffic and weather information is used to assist users plan and follow the most acceptable route.
Fraud prevention by connecting a user's smartphone location to their credit card indicates transactions they aren't likely to have made.
Helping field engineers discover the exact spot in a building for their next job or linking clients of ride-sharing services with drivers are examples of mobile workforce management.
Effectiveness of LBS for Digital Advertising
The significant change in LBS came in the 2000s with the introduction of mobile advertising - a mobile device is typically owned by one person, allowing for exact segmentation and customization of messaging. Due to the rapid growth of smartphones, mobile apps, and GPS services in recent decades, it has become much easier to understand and use clients' precise locations.
Brands without a mobile app, on the other hand, can use real-time programmatic platforms to begin leveraging location-based marketing. Various aspects are considered while determining mobile location-based advertising's effectiveness. According to a study, a high purchase location-based advertisement plan provides a positive net benefit, increasing customers' buying intention(2). It is also noticed that brand preferences boost perceived relevance and positive response toward advertised products, resulting in increased purchase intentions.
Understanding Location-Based Advertising (LBA)
LBS allows businesses to connect with customers based on their location. Brands can geo-target customers near the store with ads about new offerings, along with personalized in-app offers to encourage customers to visit a store or try the online order-and-pay option via mobile or laptop.
Marketers can tap into the customers' behaviors and encourage offers and communications if they know where they are and how they generally act(3). It is the most personalized kind of mobile marketing.
Types Of Location-Based Advertising Techniques
1. Hyper-Contextual and location-targeted Ads
Hyper-contextual and location-targeted ads use customer data to give their target audience an extraordinary experience. This technique is commonly used to increase buying intent. It uses hyper-local data to deliver audience-relevant contextual messages. Marketers can also disseminate relevant awareness messages within a defined radius. These ads are made for personalized messaging only applicable to specific people. The commercials are also aired at reasonable periods during the day to increase their impact.
2. Geo-Aware Targeting
Geotargeting originates from location-based mobile advertising, where the mobile operator provides real-time location data. Marketers can show adverts to potential customers near a specific location based on their IP address. The goal is to compile data on potential clients' behavioral characteristics, which can then be used to target the audience. On the other hand, geotargeting with IP addresses isn't extremely precise. This type of targeting is best used to target a more extensive area, such as a town, city, or state.
3. Geo-Conquesting
Engaging the target audience as they approach the competitors' stores is more aggressive location-based marketing. Geo conquesting is a terrific strategy to increase foot traffic to the store in a specific shopping location. It is easy to use this method to draw new clients to the stores if carefully investigating the competitors' strong and weak points. Reaching out to interested clients with more appealing offers can dramatically boost engagement and conversion rates. It's notably helpful in financial services, cafes and restaurants, insurance, and communication businesses.
4. GeoFencing
Geofencing is akin to place-based advertising because it allows marketers to target customers inside a set area. It is frequently utilized to increase foot traffic to retailers. Marketers can use geofencing to target users inside a preset area depending on their latitude and longitude. It's as if a virtual "fence" is built around the store to target users within a specified radius. Marketers may offer consumers who linger in a specific region around the store limited-time deals or target those wandering near a restaurant during lunch hours.
5. Place-Based Targeting
Place-based mobile adverts use a particular area or place during a specific time frame to send relevant ads to clients who enter during that specific time frame.
Modern ad designers are familiar with the usage of devices and technologies that may communicate with the smartphone, such as beacons, wifi, and Bluetooth. This information can help put the location and timing of the audience's exposure to the ad in context.
6. Weather-Targeting
The natural environment has the most significant influences on customer behavior and purchasing habits, including weather. Brands can adjust their marketing based on the weather. Weather targeting refers to creating advertisements based on a location's current climatic circumstances. This strategy is like hyper-contextual targeting that focuses on transitory changes in the physical environment around a particular place.
Using this technique, they can also determine which product lines have the best possibilities of selling in a specific location. Taking larger scale into account local climate is critical; it makes no sense to advertise raincoats to people who live in dry regions, but a location-based marketing campaign promoting sunglasses could be a big hit in the same spot. After the status of the economy, the weather has the second most significant impact on customer behavior.
7. Behavior-Targeting
This targeting method is based on the mobile user's geographic location and behavior patterns. The chances of the messages converting into conversions are substantially higher because they are significant and produced utilizing personalized user behavior information.
Certain brands additionally utilize this pertinent data to target their competitors' customers. They can target these demographics specifically with enticing discount ads that induce them to visit the store rather than the competitors.
8. Beacon-Marketing
Another name for beacon marketing is 'proximity marketing.' It works using data from beacons and tiny Bluetooth receivers that collect location data from adjacent devices. Beacons function particularly effectively in locations with no cellular connection, despite having the lowest targeting area of all the other approaches. Because beacons are so compact and adaptable, they may be placed almost anywhere and reach the nearest customers at any time. This approach works well in conjunction with other forms of location-based advertising LBA. There is a drawback that it can't promote to a large audience. However, if most consumers are local and close by, it may be beneficial.
Aside from its limited range, another major drawback is that the customer's Bluetooth must be turned on at all times.
Factors To Opt Location-Based Advertising
"Location" has become an essential component of people's lives. Location-based advertising can create a seamless, positive, and distinctive connection with the brand, and companies can build intelligent experience engines to assemble high-quality customer experiences. While it is true that consumers have greater access to data, various additional factors contribute to the success of location-based advertisements(4).
Marketers can send more focused and customized messages to increase awareness and nurture relationships.
Marketers must consider their location and the customers' location for successful location-based marketing.
Considering the situational factor for each customer is a challenging aspect of LBA. With location-based advertising, brands can quickly identify and send alerts to consumers that are in the vicinity of their stores. However, some customers may perceive this as unnecessary intrusiveness(5), especially when they are out for other tasks and don't want to get disturbed. In such cases, customers may not respond to LBA positively.
Location-Based personalized reminders will excite the customers interested in visiting the store and increase the brand's reputation.
The location-based services market was valued at USD 23.14 billion in 2019, and it is predicted to grow at a CAGR of 22.41 percent from 2021 to 2026, to reach USD 73.43 billion(6).
The widespread use of smartphones is driving the market for location-based services.
Mobile advertising costs are still modest compared to other forms of traditional advertising. Because location-based content is delivered to consumers in real-time, it raises the stakes of marketers dynamically targeting customers at specific times. With more enterprises vying for customers' attention, hyper-local mobile advertising is the chance to provide more value to the prospects and win them over.
The targeted nature of these adverts means less money is wasted.
Directly speaking to a specific audience can help obtain high-quality leads and increase conversions.
How Does LBS for Digital Advertising Work?
Customers and potential customers receive notifications from location-based marketing when they are physically close to the brand store.
Knowing the wants and concerns of customers is critical to the widespread adoption of LBA services(7). Location-based services websites specializing in delivering this type of information distribute these marketing messages to mobile clients. The goal is to look into customers' primary problems when turning on Bluetooth on their mobile to get LBA services.
Location-Based Advertising depends on:
Mobile phones with all updated features that let the customer use them anywhere.
Global Positioning System(GPS) technology that allows services to locate the locations of mobile devices and companies.
The following are some of the most well-known companies using location-based services:
1. GMB(Google My Business)
Google is the most popular search engine on the planet(8). Many small businesses rely on Google for the majority of their online referrals. 'Google map' helps search and reveal where the place or business is. GMB helps make the store visible on google maps and is the most basic location-based marketing service. It is easy to use, and anyone can use it without downloading it.
2. Zomato
Zomato is a website where people can rate and review restaurants and other food and beverage establishments. Users can plan their meals, and the site returns a list of nearby possibilities. Businesses are assigned star ratings based on the number of reviews they receive. Zomato does not have a check-in feature but offers paid advertising.
3. Yelp
Yelp defines itself as a service that "assists customers in finding local companies(9) such as dentists, hairstylists, and mechanics." yelp covers a broader selection of establishments. Users can sign up for the site and write evaluations in over 20 different categories.
Users on mobile devices can use Yelp to find nearby businesses in a specific category and display a list that includes star ratings and the number of user reviews each company has. Users can also check in to establishments, and Yelp rewards them for doing so by offering them online 'badges' and 'royalty' status.
4. Facebook My Business
Facebook is a social media platform that allows users to exchange information and media.
The page's reach is considerably boosted by encouraging users to 'check in' on Facebook. Users can check-in at a company and publish a video or comment on Facebook. Users can also leave reviews for any business on Facebook.
The brands must pack the page information in the 'about' area of the page settings to guarantee that the business is set up appropriately.
The marketers can send the relevant ads through the user's location. This allows to form bonds and cultivate loyalty also shifts the focus away from generic data and toward personalized messages. Enhances the chances of conversions by properly deploying adverts. Location-based advertising via push notifications is more effective than generic banner ads. Brands must embrace the potential to overcome the obstacles of location-based marketing. As location-based marketing grows widespread, more consumers are likely to share material, allowing capitalization.
Measuring LBS for Advertising
The capacity to measure the impact of advertising is a relatively new concept. Location data to link online digital advertising to offline conversions is a powerful tool. This is where location data provides marketers with unique insights, especially at a level that rivals the level of information that can be found in the digital environment.
Marketers can better grasp the full impact of their efforts in the real world with location-based advertising attribution. It's also challenging to know how many people are exposed to advertising in the first place. These insights are made possible by location data. It is possible to determine how many people have passed or lingered close to the OOH advertisement by listening to areas around it. Based on this information, marketers may deduce how many individuals have been 'exposed' to the ad.
However, marketers can use location data to determine how many people do the targeted task. They may go to a store affiliated with the advertisement. This is a powerful tool for marketers to monitor, evaluate, and optimize advertising with great precision, identifying the percentage of these people that visited the business within a particular period of time.
These insights are priceless. They allow businesses to gain digital insights into their traditional offline marketing campaigns. Marketers can better analyze the effects of digital advertising by using location data.
Limitations of LBS for Advertising
While the numerous advantages make location-based marketing a popular choice among marketers, some drawbacks exist. These are some of them:
Users have to use the location technology on their phones, and grant certified apps access data for location-based advertising to work. Many people disagree due to privacy concerns, and there is no way to use location targeting with this group of consumers.
A successful LBA is majorly dependent upon two factors, i.e., the attitude and response of the users towards LBA and, secondly, their intentions to reveal their private data that comes along with its benefits and threats(10).
Location-based marketing is only effective if done correctly. Most marketers appreciate the idea of reaching a vast audience in a specific geographic location, but this does not guarantee success. Proper segmentation is required to acquire conversions.
Geolocation marketing relies on correct location data to be effective. If it isn't (for example, if a mobile device user keeps their VPN on all the time and reports a different location than the real one), then targeting will be ineffective and have the opposite effect on consumers.
Many people do not have a smartphone. That means they don't have phones with built-in location technology, and brands cannot use location-based marketing to reach them. Of course, as smartphone prices fall, this is becoming less of a concern.
For small businesses and startups, the cost of real-time LBS and operational challenges can be a hindrance.
Tips To Boost The Effectiveness Of Location-Based Services in Advertising Campaigns
1. Although brands seek to make their marketing and advertising initiatives as appealing as possible. Customers who receive texts from companies believe it is irrelevant in mobile marketing. Here's where location-based marketing can make all the difference. Customers' location data is used to ensure that only relevant information is sent to them at all times, making location-based advertising a powerful marketing tool.
The consumer is considerably more inclined to consider a relevant and timely offer and incentives. Location-based marketing increases customer engagement when marketing and advertising are integrated into the campaigns.
2. Businesses from all industry verticals are using localization strategies. Mobile app localization targets relevant audiences with ads using mobile app content while adapting it to specific regions based on their profile. Localization of mobile apps is expected to become commonplace in 2020 and beyond.
Using this strategy, marketers can target their audience segments with adverts based on demographics and data elements. Audience segmentation strategy uses data on a specific user or their device ID, including demographic information and even geographic location, to deliver more effective adverts.
3. The advertisement's main goal should be to create appealing designs that attract the target audience's attention. Include CTAs in ads to increase creativity and drive engagement.
4. Footfall attribution is a type of online-to-offline measurement that assesses the performance of campaigns that drive physical store visits. This is calculated by examining footfall and its relationship to impressions from mobile advertising campaigns and monitoring the impact of these ads on people exposed to them and entering the business. As a result, this statistic is a valuable tool for optimizing a campaign's performance in driving visitors to brick-and-mortar locations, as well as allowing marketers to use data to give insights to fine-tune your mobile ads.
5. Location-based marketing's collaboration with smart places is an unanticipated trend. Individuals can interact with interconnected networks in smart spaces like Google Home or Alexa. Companies will reach out to users via these gadgets as smart spaces become more prevalent in the physical environments.
On the one hand, smart gadgets enable manufacturers to track their customers and provide more options for non-intrusive advertising because the item is already in their vicinity. On the other hand, customers target themselves by incorporating these smart gadgets into their lives and becoming solely reliant on them.
6. Customers are becoming more conscious of who has access to their personal information, making it difficult for marketers to persuade them to reveal their location with them.
On the other hand, customers have a high level of trust in the apps they interact with frequently and freely give their location data. Users are aware of the advantages of partnering with companies by obtaining offers and incentives, making location-based marketing campaigns even easier to implement.
This benefits both the brand and the client, and no one's time is lost in the process.
7. Brands can increase the effectiveness of LBA campaigns by gaining mobile users' trust: The effect of consumers' motives for using a mobile phone on mobile phone affinity influences their desire(along with faith and its risks) to use location-based advertising (LBA). Consumers' love for mobile phones directly translates their willingness to use LBA and nullifies the negative impact of perceived risk on LBA usage intention. It is essential to gain the trust of mobile users to increase the effectiveness of an LBA campaign(11).
Parameters To Determine The Quality Of Location Data
It's critical to have statistics to back up the marketing decisions. The data quality can build or break the success of the judgments made, and the quality of location data can vary significantly between suppliers(12).
Four significant elements to consider while evaluating the quality of location data are listed below.
1. Scalability
Scale is critical when assessing the quality of location data since it allows you to get granular in the research without sacrificing statistical value. Scalable data will ensure that the performance doesn't rely solely on the analysis of a few visitors.
2. Accuracy
Accuracy and scale go hand in hand because accuracy ensures that the data reliably identifies visits to real sites. After all, having a large scale isn't worth much if the information isn't correct.
Make sure the audience groups you're activating in a marketing campaign are based on correct data before starting it.
3. Density
Data density provides a third dimension to this picture by determining whether or not offline consumers visited a location and, if so, how long they stayed (dwell time). The data could be spot-on, but if marketers can't identify the difference between customers who spent 20 minutes in the store and those who drove by, they won't be able to understand how they interact with your brand correctly. Identify the difference between actual visits and irrelevant data points by looking at dwell time.
4. Privacy and Transparency
All location data should be acquired anonymously and only from users who have agreed to share their location data. From the beginning, privacy has been a core value and is based on four fundamental principles: Consent, Transparency, Control, and Accountability.
Companies Excelling in Location-Based Advertising
LBA can help almost any business that operates through a physical store and relies on sales figures. Many forward-thinking brands are taking advantage of this by using location-based marketing apps and tools to get creative with geo-targeting and other location-based tactics.
Beyond that, service-related companies such as accountants, electricians, painters, cleaners, and beauticians are now using LBA to expand their customer base. Service-related professionals work in fixed locations and find hyperlocal mobile advertising beneficial in attracting new customers or increasing the amount of work they receive from existing ones.
Some instances of how brands can benefit from LBA are:
1. Starbucks used LBA mobile ads to target customers a long ago. The footfall, or the number of persons that walked into the cafe after seeing the advertisement, measured success. Since then, LBA has been used by several other major fast-food restaurants to boost sales.
2. GasBuddy is a famous mobile app that uses crowdsourced data to help users find the best gas prices in their area. Users can share their location and report how much they paid for gas using the app. In exchange, the app allows people to see gas stations where their fellow users have found better bargains.
3. Uber does two things well: it recognizes a pressing need for its service and sends a clear message that delaying could result in a price hike. No one wants to pay more, so take advantage of this and engage app users with personalized offers and messages.
4. Ticketmaster determines how to link online and offline experiences. Remind consumers of the importance of both occasions for their past and current needs.
If users had a good time at the concert, festival, or event, they're likely interested in new music from the bands involved. This is where the Ticketmaster example comes in handy. It reminds the user of their wonderful festival experience (offline) while simultaneously linking them with useful information in the present (Spotify playlist).
5. Van Leeuwen, a New York ice cream shop, offered mobile payment choices and fully utilized this feature to track users' positions via the PayPal app. Customers were asked to download the PayPal app on their mobile device and link it to their PayPal account as part of this promotion. After that, the app used geolocation to recognize when a customer was close to a Van Leuween location and drew them in with special discounts and deals. Users might then use the smartphone app to place an order and pay for their delights.
6. Lululemon uses a method of displaying things that every website visitor can purchase. This is achievable by the IP Geolocation API. Users' whereabouts are automatically detected by their websites. They also let users know right away if it can be delivered to their location.
Top Tech Trends Impacting LBS For Digital Advertising
Marketers must find a method to engage consumers who are more connected than ever before in a world filled with electronic interactions. This entails embracing developing technology and figuring out how to use its disruptive and innovative qualities. Staying on top of the competition has never been more challenging or essential for marketers.
Advertising and marketing have become more tech-savvy in recent years. The study by Gartner examined the current state of technology adoption, identifying key trends that will impact a variety of industries in the future(13). The following are some major industry trends:
In terms of marketing, blockchain increases customer control and generates more leads for businesses(14). Digital advertising is facilitated via a third-party intermediary such as Facebook or Google. Marketers and users could buy and sell directly without needing a third party with blockchain. Some advertisers may be able to compensate customers for seeing their advertisements. Professional consumers can use blockchain to network and sell their personal information to businesses. Brands will receive more quality leads, and consumers will have more control over their data.
Artificial intelligence (AI) is crucial in every solution and application. For marketers, the potential of computer algorithms to solve issues and create efficiencies is precious(15). This will make complicated analytics reporting easier and develop ads that target people in real-time.
A digital representation or reflection of a real-life object or system is known as digital twin technology. They've been used for years to help executives make better decisions by allowing them to run "what-if" scenarios. Lessons learned in a virtual simulation, along with real-time data and historical analysis, lead to favorable outcomes in the real world. This is highly useful for marketers that want to market-test OOH ads before releasing them in the real world.
Augmented Location - Marketers may build more timely and personalized consumer experiences by combining location with data about consumer behavior trends. Mobile marketing in the future will benefit from the augmented location in three ways: a. determining the best time for customers to engage b. changing mobile marketing into problem-solving and c. shifting to a more human-centric strategy.
How Can LBS Fit Into the Metaverse?
Once the metaverse is accessible to people, the buyers will be able to see, 'touch,' and test the things they need to buy without leaving their homes using a virtual reality headset. It's also crucial to consider where the metaverse will bring the most benefit. The most binding sites where the physical and digital worlds will collide are urban regions. If location is a factor in the metaverse's experience level - gaming, retail, social networks – it will primarily occur in places where the technology and underlying infrastructure are most widely available.
Whether it's playing an online game in a high-rise, optimizing logistics for deliveries in a densely populated downtown area, or locating the car in a multi-story parking garage, brands offering location-based virtual advertising in the metaverse, 3D geolocation adds the most value to the user experience. Metaverse elements will enrich these urban experiences, but only if they can be related to a user's three-dimensional location.
Key Findings
LBS is a permission-based service, which means that to use it, the end-user must first install and enable the application, as the device will not communicate its location without the user's permission.
Due to the rapid growth of mobile apps and GPS services in recent decades has become much easier to understand and use clients' precise locations.
It is noticed that brand preferences boost perceived relevance and positive response toward advertised products, resulting in increased purchase intentions.
Location-Based Advertising allows tailoring the marketing message to the target audience's location—for example, retail places, weather, friends' proximity, and transportation routes.
Location-based marketing is only effective if done correctly. Proper segmentation is required to acquire conversions.
Proper segmentation is required to acquire conversions. Most marketers appreciate the idea of reaching a vast audience in a specific geographic location, but this does not guarantee success.
Location-based marketing increases customer engagement when marketing and advertising are integrated into the campaigns.
Businesses from all industry verticals are using localization strategies.
Location-based marketing's collaboration with smart places is an unanticipated trend.
Brands are taking advantage by using location-based marketing apps and tools to get creative with geo-targeting and other location-based tactics.
Location-based Services for digital advertising have become more tech-savvy and sophisticated in recent years.
Location-based mobile advertising costs are still modest compared to other forms of traditional advertising because location-based content is delivered to consumers in real-time.
AI makes complicated analytics reporting easier and develops ads that target people in real-time.
Conclusion
The advertising industry is changing. Technology assists in driving traffic to retail establishments and facilitates conversions, whether in person or online, in addition to helping brands to develop meaningful customer relationships at the proper time.
With the development of mobile device usage, one of the essential variables in marketing has become location. Location-based mobile advertising will continue to rise in terms of expenditures and significance in the future. However, not everyone understands how to make efficient use of location-based technology. Identifying the factors that influence LBMA's effects will aid practitioners in tailoring advertising messages to the location of their target customers and improving the success of their communication initiatives(16).

This research is aimed at clarifying the role of location-based services in the digital advertising world, how and why to utilize location data to provide services to customers, and some of the advantages and disadvantages of doing so, along with the future market for LBS.
References
https://www.gartner.com/en/information-technology/glossary/lbs-location-based-services

https://feb.studenttheses.ub.rug.nl/28514/

https://www.sciencedirect.com/science/article/abs/pii/S074756322030203X

http://41.89.227.156:8080/xmlui/handle/123456789/1197

https://www.tandfonline.com/doi/full/10.1080/02650487.2021.1982165?scroll=top&needAccess=true

https://www.mordorintelligence.com/industry-reports/location-based-services-market#:~:text=The%20location%2Dbased%20services%20market%20was%20valued%20at%20USD%2023.14,the%20period%20of%202021%2D2026.

https://link.springer.com/chapter/10.1007/978-3-030-70296-0_44

https://www.forbes.com/sites/forbesagencycouncil/2017/06/05/how-google-came-to-dominate-search-and-what-the-future-holds/?sh=243fa3b38721

https://www.yelp.com/about

https://www.sciencedirect.com/science/article/abs/pii/S1094996820301201

https://www.tandfonline.com/doi/abs/10.1080/02650487.2021.1974204

https://www.mdpi.com/1424-8220/18/11/3999

https://www.gartner.com/smarterwithgartner/gartner-top-10-strategic-technology-trends-for-2019

https://link.springer.com/article/10.1007/s12525-020-00428-1

https://ieeexplore.ieee.org/abstract/document/9425079

https://www.ceeol.com/search/article-detail?id=991820



Leave comment
Your email address will not be published. Required fields are marked *
Author Info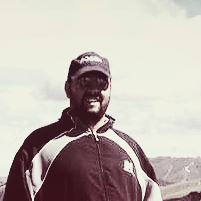 Mark Raymond
Content Developer at GoodFirms