Sustainability and Resiliency are the Top Factors to Survive in the Hospitality Industry
Abstract:
The global pause and operational disruption in the hospitality industry stirred by the pandemic have eventually accelerated the rational plea for a more resilient and sustainable future. The hospitality sector is also vouching for creating a balance between sustainability measures and guest experience by adhering to the latest consumer demands. This research titled: "Sustainability and Resiliency are Top Factors to Survive in the Hospitality Industry," analyzes how the hospitality industry, particularly hotels and tourism firms, are embracing sustainability and resilience in the extremely volatile business environment.
The research also explores the cumulative impact of the pandemic in the hospitality sector and how the successive waves have created complex dynamics for the vulnerable industry. The research further investigates how hospitality establishments are meeting the newly originated safety demands of customers. The study also throws light on key challenges that deter sustainability goals. The research sought qualitative opinions from the hospitality industry experts to understand the specific issues that real businesses faced amidst the pandemic.
To step up green initiatives, hospitality establishments should follow the below tips:
Make sure their property has a green roof
Use sustainable materials in construction
Reduce water use by installing low flow fixtures and toilets
Provide reusable items at the front desk instead of disposable products
Install insulation in the building envelope - Choose LEED-certified materials when purchasing new furniture or appliances
Invest in renewable energy sources like solar panels and geothermal heating and cooling systems
Install more eco-friendly light bulbs
Provide guests with information about local green activities and events
Recycle paper products
Eliminate Plastic Consumption
Going Paperless
Managing Water Usage and Reduce Food Wastage
Other:
Facility to book services online
Online food ordering while inside the hotel room
Free Wifi connectivity
Free COVID tests if required
Author Info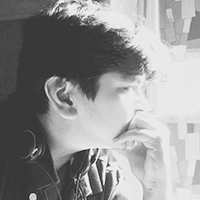 Nathan Sebastian
Content Writer at GoodFirms