Apptunix is your premier mobile app development partner with a mission to transform innovative ideas into exceptional digital experiences. With over a decade of expertise, we have solidified our reputation as an industry leader in custom mobile application development. Since our inception in 2013, our commitment to excellence, creativity, and cutting-edge technologies has been setting us apart in the world of mobile app development.
Apptunix brings innovation to life...
This is how-
We pride ourselves on staying at the forefront of mobile app technology. Our developers are adept at harnessing the power of the latest technologies to create apps that not only meet but exceed our client's expectations. Some of the latest technologies we use in our mobile app development include:
Flutter: We utilize Google's Flutter to build natively compiled applications for mobile, web, and desktop from a single codebase, delivering seamless cross-platform experiences.
React Native: By leveraging the power of React Native, we ensure efficient and cost-effective app development with the ability to reach both Android and iOS users.
Kotlin: As advocates of modern Android app development, we employ Kotlin to build high-performance Android applications that are not only efficient but also scalable.
Swift: For iOS app development, we rely on Swift, Apple's powerful and intuitive programming language, to create apps that are both elegant and high-performing.
Artificial Intelligence: We incorporate AI and machine learning to enhance user experiences, deliver personalized content, and provide data-driven insights for our clients.
Blockchain: Our expertise in blockchain technology allows us to build secure and transparent applications, particularly in sectors like finance and healthcare.
We are not just building apps; we're crafting digital solutions that empower businesses and individuals.
Our commitment to excellence, innovation, and client satisfaction has earned us recognition as one of the top mobile app development companies on GoodFirms. We understand that each client and project is unique. Our team of expert mobile app developers works closely with our clients to understand their vision and bring it to life with precision. Contact us and take your step ahead to the success route.
Certifications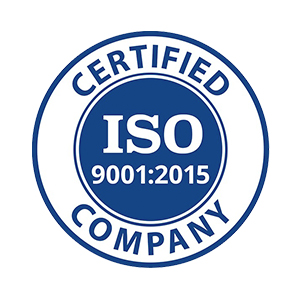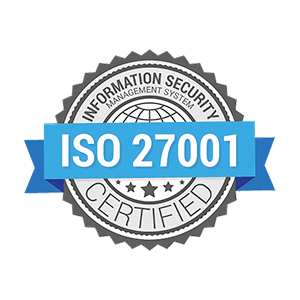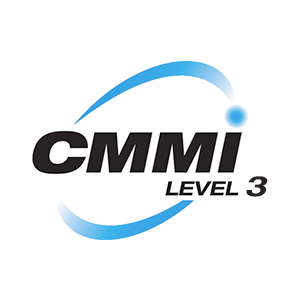 India
C-127, Phase 8, Industrial Area
,
Mohali
,
Punjab
160071
0172-4008203
United States
11200 Manchaca
,
Austin
,
Texas
78748
+1 (512) 872 3364
UAE
Burjuman, Business Tower
,
Dubai
,
Dubai
00000
+971 (0) 507821690
Featured Review
Excellent mobile app developers developing top-notch apps for on-demand businesses
Review Summary
I got the notion to make a game while there was lockdown. I was looking for a business that might assist me in turning my concept become a reality. I had never made a game before, so I was anxious. I'm so glad I came in touch with Apptunix.  They never lost touch with me and always provided prompt responses to my queries and worries. It was comforting to learn that they genuinely care. It began very modestly. We first made an effort to communicate clearly and turn the concept I had in my head into a working game. We encountered a few hiccups along the way, but Apptunix took care of them and quickly fixed any issues. The group produced a fantastic game. Since I did not see what I wanted at first, I was unsure that I could rely on them. However, their expertise and dedication to perfection later became apparent in the aesthetics and designs of each character, stage, and game theme. I advise anyone who wishes to turn their idea into a reality to get in touch with Apptunix.
What was the project name that you have worked with Apptunix?
Hybrid gaming app development project
What is it about the company that you appreciate the most?
The company is trustworthy, responsive and very professional. Their planning is exceptional and they have a very robust process to develop a game app
What was it about the company that you didn't like which they should do better?
I think they could slightly improve on their ability to explain the difficulties they confront during the project.
Focus Areas
Service Focus
25%
20%
15%
10%
10%
10%
10%
Mobile App Development
App Designing (UI/UX)
Progressive Web App
Software Development
Web Designing (UI/UX)
Client Focus
Small Business
Large Business
Medium Business
Apptunix Executive Interview
Nikhil Bansal
CEO and Founder
Visit Profile
Please introduce your company and give a brief about your role within the company?
Apptunix was founded in the year 2013 and is recognized in the industry for a solution-oriented approach. Our main aim is to passionately flourish the technology field and help make the businesses successful through various digital tools and solutions. From the beginning, we are focused on delivering custom technology solutions to our clients worldwide. Currently, we are using advanced designed principles with emerging technologies in mobile, cloud, and desktop to develop effective solutions.

I am the CEO and Founder of Apptunix, and I am responsible for creating and implementing the company's vision and mission, along with setting strategic goals for different teams working here. So far, we have helped several businesses worldwide in achieving their purpose by using cutting-edge technologies. Moreover, we would like to do the same in future as well.
What was the idea behind starting this organization?
Before the inception of Apptunix, I had a chance to work with various software development organizations. While working for multiple businesses, I realized that the key to a business's success is the use of advanced technology. There are many start-ups but are not strong enough to convert an idea into reality. And, Apptunix is there to help them.
What are your company's business model–in house team or third party vendors/ outsourcing?
We have a team of 80+ in-house experienced professionals. There are different teams of developers, designers, business analysts, quality analysts, and marketing experts that are working dedicatedly on projects. In every organization, there is a team leader who is responsible for making decisions and defining the key responsibilities of every individual working in their team. The hierarchy we follow makes the working process seamless, and I am proud of the leaders I have for making knowledgeable decisions. Because of the same, we were able to diversify our clientele in less than five years.
How is your business model beneficial from a value addition perspective to the clients compared to other companies' models?
Our primary purpose is to cater to the client's problems. We are a solution provider and not just a development firm. We guide the budding and experienced entrepreneurs about the need of a digital solution and put our emphasis on client's satisfaction and understanding their business needs correctly. Reviews we earned on your platform shows it all - how we add value and deliver quality-oriented solutions.
What industries do you generally cater to? Are your customers repetitive? If yes, what ratio of clients has been repetitive to you?
We do not believe in limiting ourselves, and thus, we have touched a broad spectrum of industries. We are providing pragmatic solutions to e-commerce, social networking, fitness, education, blockchain, and other on-demand businesses. With every passing year, we are gaining new experiences as we always find ourselves working on new ideas, coming from our clients.
If I talk about the repetitive customers, our customers always knock our doors for any problem or idea they have. Either a new feature or a new business idea, we help them accomplish wonders.
Mention the objectives or the parameters critical in determining the time frame of developing a mobile app.
To begin with any project, we first do comprehensive research on its scope, and technical complexities included. Then the technology stack is decided by the expert developers and only after analyzing all these factors we provide a time-frame to our clients for developing the mobile app.
How much effort in terms of time goes into developing the front end and back end of a mobile app?
Well, that again depends on the complexity of the project. There are a few projects that we complete in 5-6 months, and then there are also those that take around 1-1.5 years to get completed.
What are the key parameters to be considered before selecting the right platform for a mobile application?
Well, each application targets a specific set of users, which is called as the user base of that app. That set decides which platform the business needs to focus on. Thus, the kind of business and its target audience are two significant variables that figure out which will be the profitable platform for that specific client. At Apptunix, we recommend platforms by analyzing both of these factors.
Which platform do you suggest your clients begin with when they approach you with an idea (Android or iOS) and why?
I suggest both iOS as well as Android. The market is so active for both of them that leaving anyone out is not an option. There are various instances in which a client wants to go with one platform, and in such cases; we make our decision by studying the user base.
We figure out the client's target audience and the demographics to see which platform is going to be more suitable. After all the analysis, we will choose the platform which does justice with the business idea.
Android or iOS, Native or Hybrid — which platform is best to use to build your app? What are your recommendations?
At present, I recommend all my clients to start with both Android and iOS. However, if a customer wants to choose any one platform, then I would suggest Android because of its humongous market share. If any company has a limited budget and do not want to lose any customer base, then I would suggest going with the Hybrid.
What kind of payment structure do you follow to bill your clients? Is it Pay per Feature, Fixed Cost, Pay per Milestone (could be in phases, months, versions, etc.)
We are quite flexible with our pricing models. We are currently accepting all three basic models, which are the fixed cost, payments as per milestone, as well as monthly. The pricing model depends on the complexity of the project and the project requirements.
We mostly prefer the time and material model, where our clients will be charged per hour. The per-hour system is directly proportional to the time taken by the developers working on the set of tasks. We even use the fixed budget pricing model, which is most appropriate for the start-ups with small projects, constrained budget, and tighter deadlines.
What is the price range (min and max) of the projects that you catered to in 2018?
In 2018, we developed AR and VR projects, with lots of technical complexities, so the maximum cost was high and is right now under NDA. What I can reveal right now is that it is more than $100k.
Which business model do you suggest to your clients, enabling them to generate revenue from mobile applications? Why?
There are different types of products which require different monetization strategies. For massive revenue generation, I would consider a free mobile app with in-app purchases loaded with attractive features and functions.
Kindly share your feedback on how GoodFirms has been doing so far in increasing your visibility among potential clients.
GoodFirms have helped us with finding the right client base. I appreciate this fact that there is a space where we can share success, meet new clients, and gain a multi-level exposure.
Apptunix Clients & Portfolios
Key Clients
Kenneth Kammersgaard
Manny Siverio
McDonalds
Droob
Expo City Eats
Namshi
Vrbo
Williamson Fit
Luxbubble
Badoo
Celloux
Cure
Relief Play
Soopa
Yoom
PayBy
Astore
Baron Art
Bancreach
Dex Trade
Gabber Run
The Villa Life
HiViibe Connect
Sun & Moon Tracker
MySBC
Ridey
NFT Maker
RoverX
PickUp Express
Goody
Hitchhiker
Jeeny
SWFT