Techmango Technology Services Private Limited
Best Offshore Software Development Company
Visit website
Techmango Technology services are Recognized as the Best Offshore Software Development Company in India. We are a full-scale leading Software and Mobile App Development Company. Techmango is driven by a mantra "Clients Vision is our Mission". we have a tendency to stick on to the current statement. To be the technologically advanced & most loved organization providing prime quality and cost-efficient services with a long-term client relationship strategy. We are a leading IT service & technology consulting company that offers both managed and specialized services
Certifications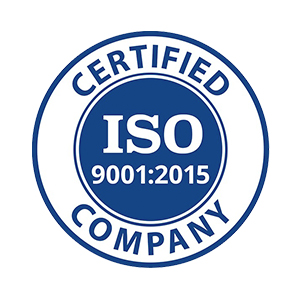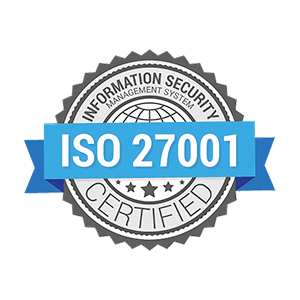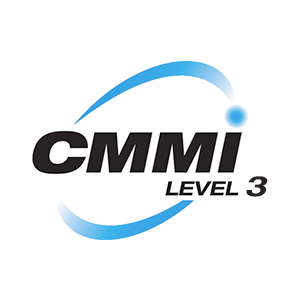 India
Tambaram
,
Chennai
,
Tamil Nadu
60004
99940 23236
India
Sambakulam, S. Kodikulam
,
Madurai
,
Tamil Nadu
625007
45225 66651
United States
30 Wall St. 8th Floor New York,
,
NYC
,
New York
10005
+16784592330
Focus Areas
Service Focus
10%
10%
10%
10%
10%
10%
10%
10%
10%
10%
Mobile App Development
Web Development
Software Development
Testing Services
Maintenance & Support
Client Focus
Large Business
Small Business
Medium Business
Techmango Technology Services Private Limited Executive Interview
Visit Profile
Please introduce your company and give a brief about your role within the organization.
Techmango Technology Services is a full-scale software development company specializing in emerging technologies. We provide custom software solutions, aided with the best available technologies, with the ultimate objective of customer satisfaction. Our primary objective is to deliver ownership-based strategic technology solutions and our long-term commitment to your business partners.

I am the CEO of Techmango. As part of our leadership team, I collaborate to make strategic decisions and oversee our performance goals. I manage senior executives and assist them with their day-to-day responsibilities, including operations and sales strategy, employee management, legal matters, HR issues, budgetary issues, and more.
What is the story behind starting this company?
The main motive behind starting this organization was building a place where culture defines your strategy. We wanted to create a workplace as a community where people can work on their own terms, and finally deliver the work. We found a significant gap working in mid-size companies that could not offer superior customer service but had no budget for technology.
What are your company's business model in-house team or third party vendors/ outsourcing?

We are a software development company specializing in helping our clients with the digital enterprise. We take on clients of all sizes and have many different service offerings such as web-based application development, mobile application, data engineering and analytics, and business automation solutions.
Ownership-based solution delivery using a fixed bid model.
Managed T&M deploying cross-functional teams to take care of the entire SDLC.
Dedicated FTE deployments as an extended scrum team.
How does your company differentiate itself from the competition?
Being a competitive company, we are usually cost-effective, but not at the sacrifice of quality or speed. "There is a lot of demand on businesses right now to cut operating costs and improve operational efficiency. Unfortunately, most companies today have failed to achieve it despite spending huge investments, due to a lack of insight into their business processes and expenses. We help them control and optimize their spending by focusing more on problem areas and the most critical KPIs. For instance, showing a company with the top 10 spending suppliers combined with the efficiency is crucial rather than simply displaying a trend of expenditure over time".

With a pre-plan, the right execution, and applicable technology, we take our customer's businesses towards flourishing growth within the cut-throat market at reasonable rates. We boost client business and produce a consistent outcome by integrating proven expertise, fresh thoughts, and experiences.
What industries do you generally cater to? Are your customers repetitive? If yes, what ratio of clients has been repetitive to you?
We don't need to be domain-specific because we are a design and development company. We also welcome opportunities from many domains because we design and create custom mobile apps, to mention a few:
Education
Healthcare/Life Science
Finance & Payments
Insurance
Real Estate
Manufacturing
Retail/E-commerce
Transport & logistics

Our clients are repetitive and refer us, which is a backbone for us 80% of our clients are repetitive.
Please share some of the services that you offer for which clients approach you the most for?
Enterprise Application Development
Custom Software Development (CRM, ERP, MIS Etc)
Mobile Application Development
Data Engineering Services (BI & Analytics)
What is your customer satisfaction rate according to you? What steps do you take to cater to your customer's needs and requirements?
Based on a large number of positive testimonials and comments from our clients, we have won various awards and recognition and our satisfaction rate is consistently above 90%. we take all feedback seriously to ensure we continue delivering the highest satisfaction to our customers.

We prioritize thorough project comprehension and on-time delivery of results. We strive to go the extra mile, do more than we've been asked, and stay diligent about little things like sending follow-ups after every call and keeping documentation in good order.
What kind of support system do you offer to your clients for catering to their queries and issues?
Our experts are always ready to answer your questions and help you resolve any issues faced during the deployment of your product so that you can get back to work in no time.

We ensure that our clients are always updated about the progress and development of their products and have regular meetings with them to ensure that the right direction is being taken. For example, if a client needs more features added to the software or a new version of it, we will actively work on it together.
What kind of payment structure do you follow to bill your clients? Is it Pay per Feature, Fixed Cost, or Pay per Milestone (could be in phases, months, versions, etc.)
Here at Techmango, we understand that one size does not fit all when it comes to pricing models for different projects. We offer our clients three basic pricing models: Time and Material, Fixed Price, and Dedicated Team. Our fee structure is simple so there is no mystery about our fees or how you can pay us.
Do you take in projects which meet your basic budget requirement? If yes, what is the minimum requirement? If no, on what minimum budget you have worked for?
We're not the type of agency that puts a hard cap on our budgets - We like planning for the future and considering a project's potential. We've had clients who start out with a small budget, but then grow into major international projects. So for us, the scope is not the only measurement.
What is the price range (min and max) of the projects that you catered to in 2022?
We don't disclose such information. Both a small and a large budget are capable of growing and shrinking. It all depends on the size of your project and what you're looking for.
Where do you see your company in the next 10 years?
10 years from now, we expect our company to be 3000+ professionals with a 100 million-dollar revenue. We want to expand our business to Australia, the Middle East, and Europe Union. Our business is growing every year. We expect to continue this until we reach our goal of being one of India's sought-after fortune companies.
Techmango Technology Services Private Limited Reviews
All Services
Maintenance & Support
Mobile App Development
Relevance
Most Recent
Rating: high to low
Rating: low to high
Write a Review
Hafiz Ramly
, Senior Manager - Regional IT Application at B. Braun Group
Posted 8 months ago
Flexible company to work with and good mobile application development experience
Review Summary
As a medical and pharmaceutical manufacturing company, we have a high-quality standard to adhere. This applies not just to the product we manufacture but also to all software and product we develop for our customers.
My recent experience dealing with Techmango on our recent mobile application development is positively good. Techmango was quite flexible and easy to engage in many aspects. They provided relatively good consultation services alongside exemplary development activities as well as technology used in the delivery of the mobile application product we require.
My overall experience dealing with and working with Techmango is pleasantly well as I knew the company is capable of filling our requirements and high-quality standards.
What was the project name that you have worked with Techmango Technology Services Private Limited?
Mobile Application Development and Services
Describe your project in brief
We have appointed Techmango to deliver two mobile application development as well as some web application projects alongside with other services as a package.
What is it about the company that you appreciate the most?
Flexible company to engage and deal with in most aspects such as cost, solutions and proposals.
Provides professional work for our end-user or customer experience with their intuitive design result.
What was it about the company that you didn't like which they should do better?
Working in a different time zone would see a need for the company to improve communication time.
Documentation as well as fulfilling customer demands on paperwork needs to be improved.
Balaji K
, IT Manager at Emara Academy
Posted 8 months ago
Really good working with Tech Mango, Quick response to customer and Timely support.
Review Summary
Overall my experience engaging with Tech Mango was really good, as they always maintain the timely delivery and deadlines and timely support and response to customer queries.
What was the project name that you have worked with Techmango Technology Services Private Limited?
Learning Management for an Online Academy
Describe your project in brief
The project is all about a learning Management solution developed for an online academy in UAE. Currently the project is live and we have plan to enhance with more features.
What is it about the company that you appreciate the most?
sticking on the delivery timeliness which every business needs from its vendors.
Reasonable cost compared to other vendors in the market, which is really good for an organization to grow in the market.
What was it about the company that you didn't like which they should do better?
They have mostly offshore support, They need to extend the onsite support aswell. I know slowly they are doing it.
Bejoy Augustine
, Sr. HR Manager at at GMI
Posted on Apr 29, 2022
The experience with the team was excellent. They were prompt in replying and keeping the timeline. They took the initiatives to give the updates/meet
Review Summary
As mentioned earlier, The service they have provided is excellent. The highlights are:

They took the initiatives to give the updates via daily meeting
Working in weekends/overnight to keep the time lines
Really appreciates Srivaishnavi's availability through out the project.
What was the project name that you have worked with Techmango Technology Services Private Limited?
Sprite Animation 2-D Gaming Project
Describe your project in brief
Games development that needs to be integrated with a Drupal website. The game animation should be smooth in both desktop and mobile capturing the client side event based on the scenario mentioned in the attached document. We prefer to do the animation using the SVG language as this will give good output on all devices. Please note that the Sprite image and API to call to update the score of the user will be provided by us.
What is it about the company that you appreciate the most?
Communication - Communicating with our team on a daily basis.
Timeline: Working on weekend/overnight to keep the time lines- Very much flexible
Quality: Also, they were good in providing the quality of the project/Product.
What was it about the company that you didn't like which they should do better?
Pricing: May be they should be a little more flexible in giving a good pricing.