Financial Planning: Top Tips from Business Experts
ABSTRACT:
A typical entrepreneurial mindset starts with the proper planning of finance. Financial planning lets businesses control the money flow and make the right business decisions. With the many benefits that financial planning offers to a business, it also stands as an integral part of a business plan. It is a crucial document for investors and banks who will potentially provide funds for the development of the business. Businesses must consider building a financial plan with utmost precision to reap maximum benefits. The financial planning process can be complex if not done properly. Following certain procedures and best practices can assist small businesses in curating a perfect financial plan.
GoodFirms' research titled: 'Financial Planning: Top Tips from Business Experts' collates the top tips from business experts for a robust financial plan. Amidst the constantly changing business landscape, this study aims to provide unique insights into the realm of financial planning and its key aspects. The research also tries to analyze the basic components of a financial plan and the benefits financial planning offers for a business.
Author Info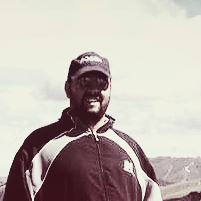 Mark Raymond
Content Developer at GoodFirms