Global Fashion Industry: Trends, Consumer Shifts, and Outlook
ABSTRACT:
Recovery from the COVID-19 pandemic is uneven across the globe. While the fashion industry is still recovering from the pandemic, the current increase in shipping costs due to rising fuel prices is putting tremendous pressure on margins. The top global fashion players are looking for smart and precise investment decisions to stay afloat. Conversely, regional fashion companies are reassessing local situations to mitigate future business risks.
Along with this is the constant urge for sustainability and demand for cheap and fashionable clothes, which has created several new business models in this industry, like re-sale, rental, repair, reuse, etc. The other aspects that fashion businesses have to deal with currently are swift changes in fashion trends, transitions in shopping patterns, and shifting consumer behavior.
This research titled: 'Global Fashion Industry: Trends, Consumer Shifts, and Outlook' by GoodFirms analyzes all the current trends, customer perception, industry competition, evolving concepts, key challenges, regulations, and technological innovations in the global fashion industry. This study attempts to provide global fashion businesses, e-commerce businesses, and local fashion players with valuable insights regarding current fashion trends, consumer shifts, and future outlooks. An online survey was carried out between 1st June 2022 and 24th June 2022. A total of 400 responses were collected. The survey queried selected participants worldwide on their fashion preferences, buying behavior and payment methods, perception of the fashion industry and their perspective towards the environment, and top influences driving their fashion products purchase decisions.
Introduction
COVID-19 had a negative impact on several industries around the world, including the fashion industry. Business priorities have switched to liquidation techniques and inventory management while watching post-pandemic consumer behavior changes, with consumption at a stop and stocks piling up in warehouses. Furthermore, firms linked with formal clothing and sportswear suffered a setback as customer behavior switched toward obtaining necessities and avoiding discretionary expenditure due to increasing unemployment rates and fewer consumer needs.
The global apparel market was $527.1 billion in 2020(1). The earnings before interest, taxes and amortization (EBITA) margins for the fashion business fell from 3.4% to 6.8% in 2019–20, resulting in a 20% revenue fall. The performance disparities that have become a problem in recent years were more evident than ever as the pandemic spread(2). The drop over time was primarily due to lockdown and social distance policies implemented by various countries and a global economic slowdown caused by the COVID-19 outbreak and the efforts to contain it.
However, in 2022, the burgeoning apparel market is fueled by rising fashion trends and a shifting retail landscape across companies. Demand for the market is driven by rising per capita income, favorable demographics, and a shift in preference for branded products. By 2030, the apparel market is predicted to increase at a CAGR of 9.8%, reaching $842.7 billion in 2025 and $1,138.8 billion in 2030(3).
The survey 'Global Fashion Industry: Trends, Consumer Shifts, and Outlook' aims to deliver reliable statistics related to the global fashion industry. The research further outlines the top factors influencing consumer fashion buying decisions, the fashion industry's future, and the challenges that the fashion industry is dealing with in 2022. The research also identifies and analyzes customers' views about current fashion trends.
The Current Scenario of the Fashion Industry
Fashion has always been and will continue to be a part of our lives. Many think of fashion as a fleeting and frivolous industry, while others believe it is a creative, ambitious, diverse sector critical to our economic and personal well-being.
After the COVID-19 pandemic, consumers started to support fairness and social justice while shopping through digital platforms. The fashion industry responded by innovating, adapting to new realities, incorporating new methods, and beginning to build on fresh learning from unexpected circumstances. Everything moved forward with purposeful agility, whether it was product development, tracking consumer and shopping behavior, reworking supply chains, switching to new operational models to keep businesses running, adopting new technologies, or reworking marketing and distribution approaches to meet the uncertainties of an unknown future. The apparel market in the United States generated around 317.6 billion dollars in revenue in 2021(4).
Adopting a luxury lifestyle has encouraged millennials' to choose luxury clothing. Successful advertising techniques and a focus on specific markets assist apparel companies in generating more income. Due to fierce rivalry, fashion brands frequently form alliances to portray a more robust front.
Top Trends in the Fashion Industry
Emerging Role of Digitalization in the Fashion Industry after Pandemic
Now that digitalization is gaining traction in the fashion sector, shopping is more practical, economical, reliable, and entertaining than it formerly was. More trends are being adopted as a result of the industry's transition. Because of the widespread internet usage by people worldwide, retailers are compelled to create different strategies and integrate the omnichannel strategy into their business models.
Retailers and multi-brands increasingly provide a seamless shopping experience and several facilities by connecting directly via mobile applications, online, and in-store outlets. With the help of this shift in digital trends, brands now have a more effective way to acquire customers on a large scale and deepen their understanding of the industry.
The Fashion Industry is Adjusting to the WFH Aesthetic
After the epidemic, athleisure emerged when working from home became the new standard. Interactive or hybrid clothes are now being developed to accommodate the changing work methods.
Frequent lockdowns and remote working growth have resulted in many amusing situations. People cannot get all dressed up to work from home as comfort is still the priority. Some designers have opted for new working methods that are gaining traction worldwide.
The first interactive sweater, "Zoomer," is meant to keep home employees comfortable and presentable for their video conferences.
The first "pajama suit," a hybrid apparel item combining pajamas and suits, caused a stir(5).
While most people are already aware of virtual makeup, a helpful tool for video conferencing, virtual apparel is still finding its way into online meetings.(6) As design adjusts to meet the new working methods, it'll only be a matter of time before virtual sweaters, shirts, blouses, and slacks start carving out a position as genuine alternatives to so-called workwear. Furthermore, virtual options could reduce the environmental impact of one of the world's most polluting industries.
The Emergence of D2C Fashion Brands
DIRECT TO CUSTOMER or D2C is a new method of selling that has recently impacted the fashion industry. In D2C, goods are directly sold to customers through online storefronts and ecommerce websites, bypassing retailers and wholesalers. These brands market their products through social media, adopting an internet selling strategy. Direct-to-consumer (D2C) brands are increasingly developing virtual retail spaces on e-commerce platforms, social media platforms, and super apps. Because of various technological benefits, the fashion industry has given direct-to-consumer (D2C) marketing a more significant priority.
A Surge in Fashion Reselling Platforms
Reselling is now a practical option to earn extra money through easy-to-navigate software with secure payment systems, encouraged by increased unemployment and the prospect of a global recession both during and after lockdown. Parallel to this, consumer awareness of the environmental effects of fast fashion and the worsening climate catastrophe is leading to more sustainable shopping practices.
Recommerce buying attitudes are rapidly evolving. Spending hours searching the local thrift store for the ideal clothing is no longer necessary.(7) Thredup and Poshmark are online marketplaces for secondhand clothing and have applied for megawatt IPOs in the past six months, with valuations of $1.3 billion and $7.5 billion, respectively(8).
Technological Trends Fostering the Fashion World
AI Is Powering the Fashion Industry to Re-style
Artificial intelligence has numerous applications in the fashion business, including employing online fashion assistants to improve the consumer experience, forecasting trends, and developing more sustainable solutions.
Artificial Intelligence has quickly surpassed humans in the fashion sector. AI is a digital assistant that recommends clothing and accessories depending on a person's body type, height, size, and the most recent fashion trend. All this information is gathered and then fine-tuned based on consumer input to ensure complete customer happiness and reduce the number of returns, which is one of the most significant concerns with online shopping.
Despite being one of the top revenue-generating industries in the world, the fashion industry is one of the most polluting industries on the planet(9). 42.5% of surveyees believe the fashion industry is damaging the environment. Artificial intelligence, on the other hand, can be utilized at various production phases to overcome this problem, resulting in lower inventory levels.
The fashion industry uses data gathered from Instagram feeds, Youtube shorts, TikTok, and other social media channels to explore the latest fashion trends and identify the rising and fading trends. These insights help fashion businesses make their production cycles more efficient, contemporary, and profitable.
AI provides a long-term answer to the garment sector, reducing overall inventory levels and enhancing working conditions. Artificial Intelligence can reduce trend prediction mistakes and, more precisely, forecast patterns, resulting in fewer garments being created and underutilized.
50% of respondents recommend purchases via analytics.
AI algorithms must be encouraged by the fashion industry. AI has begun to play an essential part in generating 3D samples, obviating the necessity for such samples by relying on 3D models rather than physically manufacturing them. As a result, there has been a reduction in both unnecessary processes and costs. It's also a lot faster than making actual samples.
AR and VR are Playing a Game-Changing Role in the Fashion Industry
The apparel industry is capitalizing on the benefits of augmented and virtual reality to improve customer comfort and experience. In the fashion industry, augmented and virtual reality are used in a variety of ways, including in-store navigation, interactive display screens, virtual try-on, virtual fitting rooms, virtual tailors, virtual makeover, spreading awareness, keeping customers engaged, converting a visitor into a customer, and increasing loyalty. Customers can see themselves in front of a mirror/screen and select what looks well on them without having to try on the merchandise in a trial room. And there's no denying that this distinct approach draws attention to the store(10).
While AR and VR have different means of interaction and integration with the environment and varied equipment requirements, they primarily augment the user's visual and aural environment to provide an immersive experience. This technological skill plays a significant role in the fashion sector, giving a revolutionary update for both customers and brands.
Metaverse is Gaining Popularity
Digital fashion penetrated the gaming industry a long ago. Gamers dress their characters virtually, and the same is now getting replicated in the metaverse avatars of real people.
Several businesses have begun producing tangible versions of the designs created by users in the metaverse. Due to these circumstances, Big companies are now required to offer personalized clothing, changing the concept of customized fashion. Interacting with users from other countries is also possible in the metaverse.
Upcoming fashion designers have also been looking into the prospect of launching a store on the metaverse to connect with people. The connections, like virtual campfires, have been essential in bringing people together, leading to innovation in the fashion industry. Additionally, they intend to give customers the choice of turning their fashion NFTs into physical objects. As a result, if a fashion company wishes to survive in these modern times, it must adapt its production methods to meet shifting consumer expectations brought on by the growing popularity of the metaverse.
Digital Printing Overtaking the Traditional Screen Printing
Technology has greatly facilitated our lives in communication, marketing, commerce, or any other sector. Over the years, fabric printing has undergone a significant transformation, and the industry's future now appears promising, alluring, and exciting. The digital printing output is expected to increase by 65% to reach $230 billion by 2029(11).
Traditional Screen Printing vs. Digital Printing
Traditional printing is an analogue method. The printing processes are carried out manually, requiring manpower with a bit of creativity and accuracy in work. Block, screen, and roller are some of the supporting equipment that is used to print textiles.
The traditional method of using plastic-based ink on fabric is screen printing. It is the most widely used printing technique. A stencil, also known as a screen, is used in the screen printing process to apply ink to the printing surface one layer at a time. There is a different screen for every new color.
Digital printing, as the name indicates, is done digitally. This procedure is much more recent and uses sophisticated computation. The screen image is analyzed and then transformed into a format that can be printed straight onto the needed surface. The more recent method of spraying ink onto the cloth is digital printing. It is the quickest and simplest printing method, particularly for patterns with numerous colors.
Digital printing is frequently utilized for direct mail, coupons, and prints that call for a more contemporary, sharp finish. In comparison to screen printing, the digital printing process is far easier. Screen printing takes longer than digital printing; it can be used for almost anything and is relatively simple to customize.
As the larger print market is transitioning to a more digitalized world, the digital print market is likely to grow more. Print markets rely on end-user choices, which are influenced by individual trends and drivers and the general state of the economy. COVID-19 has had a significant impact on both individuals and companies. It makes sense to believe that any printer seeking new business chances must consider the "new normal" of today. It now appears quite unlikely that society is returning to its pre-COVID way of life.
Technological advancements significantly impact the future of digital printing in digital print equipment, workflow, and finishing technologies. Developers of inkjet and electrophotographic equipment, producers of ink and toner, and substrate suppliers will keep investing in the technology. The future of digital printing will undoubtedly resemble its past quite differently.
Blockchain Expedites Fashion Supply Chains
Transparency is becoming increasingly in demand nowadays, and the fashion industry is no exception. Every single client wants to know where their garments are made. One such innovative technology that completely transparently and securely transforms the fashion sector is blockchain.
Blockchain is a decentralized, distributed, open-source marketplace that does not require a centralized body or middleman. Supply chains are becoming more decentralized due to technological advancements, and the use of blockchain technology should result in cognitive supply networks that can find and learn new chances for systemic self-improvement in responsiveness and efficiency.
Smart Clothing Embedded With Sensors
Technology now impacts more aspects of the textile business than only the setting in which apparel is designed and produced. Sensing patches that can track the biochemical parameters of a user can be made by integrating electric, electrochemical, and optical sensors into a textile substrate. These sensors can continuously track the wearer's temperature and body fluids like blood and sweat (and night).
Consumer Trends in the Fashion Industry
Increasing Awareness About Sustainable Fashion
The trend of purchasing eco-friendly products is rising among Gen Zs, who are also curious about how these items are made, who is involved, etc.
Vegan fabric substitutes outperform their counterparts made of animal byproducts thanks to a plethora of advantages. Vegan alternatives provide benefits that other fabrics simply cannot match, whether on wanting to cut costs, work with simpler materials, or contribute to efforts to save the environment.
67.5% of surveyees reported that they would avoid a brand engaged in violating environmental norms.
35% of surveyees prefer buying from brands that provide information about their green initiatives.
These customers are interested in switching away from fast fashion and mass-produced goods in favor of sustainable clothing and apparel. They prefer to work with businesses that produce environmental-friendly items, actively implement ecologically friendly policies and procedures, and take remedial action to reduce their influence on the environment. Retailers like Everlane, Adidas, and H&M establish their brands on social transparency. They publish the names and addresses of their suppliers of fabric and yarn as well as their manufacturers and subcontractors(12).
40% of surveyees prefer predictive virtual sizing based on their body type and size.
Adopting models for on-demand manufacturing will also be essential. The mobile body measuring app from 3DLOOK has helped the slow fashion marketplace to develop an emissions-free method for producing each item of clothing according to the exact dimensions of the buyer. This reduces returns, ends overproduction, and significantly lowers emissions.
Social Justice and Environmental Friendly Lifestyle
25% of respondents say they would pay more to fashion brands that recycle old garments into new ones.
Many public figures have recently drawn attention to social issues relating to the fashion businesses, particularly when it comes to fast fashion. Other common strategies for consumers to keep products out of landfills and afford more high-end luxury brands include buying secondhand or renting rather than buying new. As a result, rental and resale businesses are rapidly developing.
Some companies attempt to change their business strategies and offer goods built with more sustainable materials. Adidas, for example, recycles plastic waste that washes up on beaches into regenerated polyester and uses it in shoes and garments(13). These trends will continue for years as people make lifestyle changes toward sustainability and the like.
The Consumer is Swiftly Shifting Towards Online Shopping
Fashion is the largest B2C eCommerce industry segment, with a global value of US$752.5 billion in 2020. By the end of 2025, the market is predicted to develop at a rate of 9.1% per year, reaching a total market size of US$1.1647 billion(14).
The pandemic has heightened the importance of online shopping. People are increasingly tempted to shop online when traditional shopping becomes challenging. The fact that consumers were already enthusiastic about Amazon and other online stores made the shift easier. There's a reasonable probability that this trend will continue.
Online Vs. Offline Shopping
55% of respondents prefer shopping in local markets(offline).
The best method to protect the environment and help local communities simultaneously is to shop locally. Surveyees stated their preference for local shopping venues such as malls, locally-owned chains, discount stores, retail fashion outlets, etc. The customer typically leaves these stores happily because of more individualized service and a higher quality product selection. By making their clothing purchases locally, shoppers support their local economy, and the community and culture are strengthened. Making the most of the trend requires understanding local consumption's benefits, constraints, and potential hazards.
Malls: 72.5% of surveyees prefer shopping in malls. The shops are well-organized, provide a better shopping experience, and help clients save time by letting them find everything they require under one roof.
Local Retailers: 62.5% of respondents buy clothes from local retailers. One of the key considerations for customers choosing local retailers over manufacturers is convenience. Simply said, they're easy to work with, and their consumers are accustomed to making purchases with them.
Discount Stores: 35% of surveyees like to do their shopping from discount stores. The majority of consumers choose to shop at bargain retailers. Customers can purchase goods at lower prices than the typical list price.
Specialty Stores: 22.5% of respondents go to specialty shops to purchase. Specialty shops focus on a particular product, effective customer service, and higher-quality goods. There are many different products and product lines available at these stores.
As per GoodFirm's survey, 45% of surveyees do their shopping online.
The internet has changed the way of shopping. Many consumers today prefer making purchases online over going to stores because of the improved perks. Since customers buy goods directly from the vendor without using a third party, online shopping has several benefits, including outstanding and affordable rates. Customers will find a range of items to choose from when buying online. Online options are attractive as they provide customized feed per customers' previous shopping patterns. Customers can shop at any moment on online stores/sites.
Different brands and items are available from various sellers at one location. Preferred online purchase modes are as follows:
E-commerce Websites: 57.5% of surveyees prefer online shopping through ecommerce websites. Customers don't need to travel to order their selected merchandise. They can check out and have the things delivered to their location. Everything saves a tonne of time.
Brand Apps: 42.5% of respondents like to purchase via brands' apps. Customers favor apps because of their ease of use, quickness, added functionality, and promotional offers.
Top Factors Influencing Consumer Fashion Buying Decisions
Nowadays, an ever-increasing number of people shop online or research products and services, giving many firms a fresh outlook. Because there are more online shops and more individuals are using the internet to shop, the number of people who do so and the amount they spend are constantly growing. For many people, it might be challenging to find the perfect clothing. Even though it could seem like a simple task, there are several factors to consider when choosing the ideal attire. The surveyees reported the top four factors influencing their fashion buying decisions in both online and offline shopping are as follows:
Cost Factor
Clothing is priced differently everywhere. The brand, quality, and material used all affect how much clothing costs. Pricing is said to significantly impact consumer purchasing decisions since the more expensive a product is, the less of it is sold. In contrast, it is presumed that goods selling for less than the going rate will sell in greater quantities. Consumers are influenced by price to decide whether to purchase a particular product or one that is similar but at less cost.
Product Quality
Superior quality can influence buyers' decisions to buy the product. High-quality guarantees increased client satisfaction and a higher likelihood of ongoing collaboration. If customers aren't happy, they won't buy again and are likely to tell other people about it, damaging the brand's reputation. Customers always return when a product is good, regardless of being expensive. A high-quality product fosters unwavering consumer loyalty, which increases leads. Customers return, make repeat purchases, and suggest to others whenever they find a trustable brand. Consumers avoid purchasing or wearing clothing made of sub-par materials since it will fall apart rapidly. Initially, buying high-quality apparel could cost more. However, it saves their money in the long run because it will last longer and require fewer clothing changes over time.
Brand Awareness
Brand awareness is another crucial factor that customers consider before buying clothing, especially online. The quality of the goods that brands sell gives them their popularity. Before purchasing online, customers constantly research the various clothing manufacturers because many fraudulent and bogus websites offer their goods of poor quality and useless. Therefore, customers ensure not to get cheated by such fake products without a clear notion of the brand while purchasing.
Customers prefer buying from the brands that are the most accountable, transparent, and sustainable. Many fashion brands expand their collections with economical, ethical, and vegan options. The top ethical and sustainable clothing brands enable customers to dress sustainably. People like to purchase and wear clothing from sustainable textiles production companies.
Ongoing Discounts
Ecommerce businesses must compete effectively in the current market while offering something unique. Discounts help to maintain a brand's existing clientele's loyalty and engagement. By fostering feelings of value and appreciation, discounts can help increase brand loyalty.
Enhancing the promotional strategy with various discounts and free shipping can boost sales and promote client loyalty – in both good and bad economic circumstances. Many small businesses operating an e-commerce site or social media account offer customers temporary discounts on full-priced items to promote spending and take creative methods to add value. Their communications are persuasive and compassionate, which improves the whole client experience. Businesses need to optimize their digital consumer experiences to incorporate simple access to online coupon savings and adapt how they provide discounts.
Significant Challenges Fashion Industry is Facing in 2022
The fashion sector will face new and old obstacles as it continues its recovery. Consumer behavior has changed dramatically, digital transformation is accelerating quickly, and concern over topics like diversity and sustainability is growing.
Achieving Net Zero Emissions in Fashion Manufacturing
Industry sectors are attempting to lower their carbon emissions as the urgency of addressing climate change increases. If no effort is made to reduce emissions, a predicted increase in volume would increase carbon emissions to around 2.7 billion metric tonnes annually by 2030. It is challenging for the fashion sector to reduce its GHG emissions because it is likely that changing consumer habits and population trends will continue to fuel industry expansion. However, suppose the industry maintains its current rate of adoption of decarbonization measures. In that case, it will curb emissions at around the same level as they are now by 2030, 2.1 billion metric tonnes per year(15).
The fashion sector has a monumental task ahead of it to contribute to the global effort to reach net zero carbon emissions by the middle of the century.
Improving Fashion Buying Experience
To maintain their competitiveness and increase customers' spending power, businesses must stay at the forefront of innovation and create new sustainable products. In this highly competitive industry, companies in the fashion and clothing industries will need to be inventive and creative to meet consumer demand for products and purchasing experiences. This includes incorporating augmented reality and other technologies that mimic traditional in-store interactions to improve speed and accuracy for processes like customer support, shipping, and returns.
High Competition
The fashion industry is expanding across all sectors, from regional to international companies and from retailers to wholesalers. Customers now have more options to pick from as there are more companies in the fashion sector. And also the expansion of second-hand thrift shops, which have gained popularity among consumers who value sustainability and low prices.
The fashion industry has become more competitive due to the variety of business models. Innovation is unquestionably necessary to succeed in this sector that is evolving quickly.
Balancing Physical Stores and Online Venues
Managing in-person and online consumers simultaneously can be difficult. Finding the ideal mix between in-store and online sales might be challenging for businesses seeking to reopen physical stores after the COVID-19 shutdown while also expecting to sell things online.
Brands must cross-train their employees for online and in-person sales to balance a multi-channel sales strategy.
Manage inventory properly.
Select the products for sale in-store vs. online
Identifying Emerging Markets Amidst Global Turmoil
Recently, a new trend has been identified. A few emerging economies are developing into global centers for burgeoning fashion. The quality of the products and excellent customer service are two areas where clothes retail outlets are constantly improving. It is just impossible to overlook the emerging economies' contribution. In the future, further contributions are anticipated from them.
Providing After-Sales Support
Most clothing companies don't try to steal from their customers after the sale. It pays off right away to spend more time and effort converting leads. Brands frequently focus more on potential clients because that is where the clear opportunity is.
Pre-sales service is crucial for turning visitors into customers. Still, after-sales service in the fashion industry is equally essential for three reasons: it ensures repeat business, encourages word-of-mouth referrals, and upholds a strong brand image.
Staying Up-to-date in a Dynamic Industry
Brands frequently attempt to capitalize on popular culture trends for their purposes. Consumer changes and staying up to date on product trends help organizations avoid making poor product decisions and seize market opportunities. Dynamic fashion trends signal the consumer's evolving requirements. 42.5% of fashion consumers follow trends closely. Fashion brands must proactively identify current and upcoming trends and create trending products.
Imitation and Copying of Fashion Design
The fashion industry primarily depends on trademarks and brand logo protection to protect it from scrupulous imitators. Once a fashion design is out in the market, anyone can copy, manufacture in bulk and sell it as their own. The only thing that saves fashion brands from such vicious copying is the trademark and the label on the garment. The imitators cannot legally put the label of the brands on their copied garments. Still, imitation and copying by cheap fast fashion companies can deter mainstream fashion brands' revenues.
Fashion Industry's Future Outlook
From the sewing machine's development to e-commerce, the fashion industry has always been at the forefront of innovation. Fashion is cyclical and forward-thinking, and now fashion technology is developing quickly.
Various inventions demonstrate how technology automates, personalizes, and accelerates the fashion industry. Robots that sew and cut fabric, AI algorithms that forecast fashion trends, and clothing that can be worn in virtual reality are just a few examples.
The future of fashion is becoming more online. Therefore companies will need to change how they design and market apparel to make it function in the digital age. Fashion companies collaborate with technology suppliers, acquire startups and develop technology to expand their revenue streams and business models.
Fashion designers have scaled back their styling in favor of cozy loungewear and apparel that works for sleeping and living because many people work from home, and social isolation is expected to continue for some time. It's conceivable that basic, comfy clothing will endure even in the upcoming years. In the meantime, the industry is reviewing processes throughout the value chain to reinvent itself as it faces a long-overdue confrontation with its environmental and social consequences.
Providing customers with a unique experience will be the main priority in the fashion industry's future. Although the industry constantly changes, future advancements will result in a more efficient, sustainable, and customer-focused sector.
Key Findings
The future of fashion is becoming online as more customers purchase online stores/sites.
62.5% are more concerned about the prices and wearability than fashion.
Social media influences 30% of surveyees' fashion choices.
42.5% say they closely follow the current fashion trends.
80% of respondents prefer digital printing over traditional screen printing.
42.5% of surveyees prefer personalized recommendations from online fashion brands.
60% believe that shopping through the virtual space of the metaverse will become the norm in the future.
Despite being one of the top revenue-generating industries in the world, the fashion industry is one of the most polluting industries on the planet.
67.5% of surveyees reported that they would avoid a brand involved in violating environmental norms.
50% of respondents recommend purchases via analytics, and AI algorithms must be encouraged by the fashion industry.
42.5% of surveyees believe the fashion industry is damaging the environment.
27.5% of people buy from fashion brands only when they know sustainable raw materials are used in manufacturing.
35% of respondents prefer buying from brands that provide information about their green initiatives.
Conclusion
If 2020 brought about many issues, 2021 sped up the development of new strategies motivated by the technologies implemented to address those challenges. The tremendous use of technology has been the most effective and productive innovation of recent times. No matter where one stands in the fashion value chain, technology is more important than ever. No participant can resist the advantage technology brings in the manufacturing, distribution, or retailing of fashion. The fashion sector scaled back rapidly in 2022, thanks to advances in artificial intelligence (AI), virtual and augmented reality (VR & AR), blockchain, and mobile commerce.
As people become more aware and educated about complex global issues, technology will undoubtedly advance, and people will value social consciousness more. Businesses must commit to resolving problems like environmental impact, a lack of diversity, and mistrust if they want to continue a positive trend in 2022. They must also ensure that they act in the best interests of all stakeholders, including investors, employees, customers, and society.
We sincerely thank our Research Partners who participated in the survey.
References
https://www.businesswire.com/news/home/20210406005828/en/Global-Apparel-Market-2020-to-2030---Key-Opportunities-and-Strategies---ResearchAndMarkets.com

https://www.mckinsey.com/industries/retail/our-insights/state-of-fashion

https://www.thebusinessresearchcompany.com/report/apparel-market

https://www.statista.com/forecasts/758683/revenue-of-the-apparel-market-worldwide-by-country

https://www.lifestyleasia.com/ind/style/fashion/fashion-wfh-style-2021/

https://www.nytimes.com/2022/01/20/style/metaverse-fashion.html

www.goodfirms.co/resources/recommerce-gaining-big-massive-pathway-for-sellers

https://www.voguebusiness.com/fashion/how-the-next-generation-of-fashion-resale-is-shaping-up

https://www.researchgate.net/publication/340635670_The_environmental_price_of_fast_fashion

https://www.researchgate.net/publication/335170560_Augmented_Reality_and_Virtual_Reality_New_Drivers_for_Fashion_Retail

https://www.smithers.com/services/market-reports/printing/digital-print-strategic-forecasts-to-2029

https://journals.indexcopernicus.com/api/file/viewByFileId/1348638.pdf

https://www.businessinsider.in/small-business/tech/adidas-is-turning-plastic-ocean-waste-into-sneakers-and-sportswear/articleshow/70948890.cms

https://www.statista.com/study/38340/ecommerce-report-fashion/

https://www.mckinsey.com/industries/retail/our-insights/fashion-on-climate



Leave comment
Your email address will not be published. Required fields are marked *
Author Info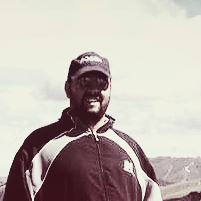 Mark Raymond
Content Developer at GoodFirms