Recommerce is Gaining Big Mo: Is this a Massive Pathway for the Sellers?
Abstract:
Recommerce is flourishing with the organization's focus on long-life products, consumer demand for environmentally sensitive products, and the implementation of circularity-based business models. GoodFirms research 'Recommerce is gaining Big Mo: Is this a Massive Pathway for the Sellers?' analyzes the factors fuelling the demand for reused products and current trends and initiatives causing the massive traction in the recommerce field. The research also attempts to examine the major industries leading the recommerce revolution and how this new customer delight is sparking sales for industries such as fashion, technology, fitness, furniture, and more. The study also explores the challenges prevalent in the recommerce world. The research further elaborates on how this new-age business model benefits all- the buyers, the sellers, and the planet.
Table of Contents:
Introduction
The recommerce concept is an economic paradigm that helps in visualizing a world without waste. It is a sustainable approach that stemmed from the concept of the circular economy. While concepts and initiatives such as selective waste disposal, donations, litter-picking campaigns, etc., may be helpful in limiting the adverse impact of product-based pollution, achieving complete sustainability requires a much broader solution. Recommerce is the answer. Recommerce is a business model where preowned goods are resold for reuse. Earlier it was limited to physical stores; however, with the advancements in ecommerce technology, online recommerce has taken off explosively.
Recommerce brings a systemic change in the way valuable materials are recovered, recaptured, recycled, and reused without hazardous production processes.
While the recommerce market has grown expeditiously, it is still a less explored one when it comes to customer profile, buying pattern, strategies, trends, norms, etc. This research endeavors to bring valuable perspectives to the recommerce industry, its benefits, and challenges. The research also examines how the current trends are causing a shift from linear to the circular economy and how this shift is propelling the recommerce revolution.
What is Recommerce?
Recommerce, also commonly addressed as reverse commerce or the resale marketplace enabled through both online and offline, is a powerful way to reuse products. Sellers with used products connect with buyers who need the same products. From fashion to furniture and electronics to fitness equipment, the recommerce marketplaces allow selling all types of second-hand goods, refurbished items, etc. Logistics and technology come together to support and expedite the recommerce process.
Benefits of Recommerce
Buyers:
Affordability is the big catch of recommerce among buyers.
Reselling previously-owned, or used products is equally beneficial for brands and buyers too. Pre-owned goods are cheaper than brand new ones. Therefore, buyers can get products at highly-discounted rates via recommerce.
When buyers buy second-hand goods, they are contributing towards the goals of recycling and sustainability. Environment-conscious buyers can enjoy fashion, furniture, and other material goods with minimum hazard to the environment.
Buying second-hand goods via recommerce platforms saves buyers from worrying about logistical challenges and delivery-related issues. The delivery is taken care of by the recommerce platforms themselves.
Sellers:
Sellers can reutilize returned goods in physical outlets and from online sell by reselling them through the recommerce mode.
Reselling used items reduces the supply-chain pressure on sellers. They can procure more goods locally through the repurchase of old goods and resell them after refurbishing or repair.
Sellers can increase their revenue by repurchasing used products and selling them at higher prices.
Recommerce is a digital opportunity for physical retail store owners.
Repurchasing delights customers, and they will prefer to buy from a seller who repurchases their old goods. Thus, it will further increase the seller's customer base.
Earth:
Recommerce boosts recycling and increases products' life span. It prevents more waste from getting into landfills. It fits the concept of use, reuse, recycle and resell.
From protecting ecosystems, natural resources, and wildlife to saving energy and cutting emissions, recommerce is beneficial for the health of the planet.
Recycling reduces the need for resources and curtails extreme resource exploitation, and lowers emissions involved in the extraction of raw materials.
Recommerce is Evolving Rapidly:
Resale markets are evolving rapidly(1). Popular recommerce platforms such as Poshmark, Mercari, ThredUP, Tradesy, The Real Real, VarageSale, and many more enable peer-to-peer transactions with a nominal charge on both ends. With easy navigation, user-friendly interface, multiple modes of payments, and seamless transactions, the recommerce platforms have been successful in luring masses to transact on their platforms. The 'connect' is like never before. Popular recommerce websites are curating and reselling niche products, boutique goods, luxury and vintage items, etc.
Many youngsters are selling their second-hand items for earning some cash, getting rid of unwanted items, sustainability, decluttering, cleaning, and making room for new purchases. Millennials and Generation Z are buying second-hand items to save money, find the best deals, resell for a higher price for an extra income, find popular items at a lower price, sustainability, and more.
Also, owing to the huge potential that recommerce presents to retailers, many are lining up to get into this front by either partnering with an existing recommerce platform, building a recommerce platform from scratch, or acquiring a resale business itself.
The second-hand market is forecasted to reach $354 billion by 2030 from $144 in 2020.(2)
Source: GlobalData
Business Models that Enable Recommerce:
The traditional ecommerce players are acquiring recommerce platforms or selling directly with already established resell platforms. Below are the four most popular recommerce business models:
1. Cradle to Cradle:
In cradle-to-cradle business models, manufacturers design products that create minimum waste and can be reutilized in recyclable loops.
2. Refurbishment:
Refurbishment refers to the situation where manufacturers or sellers offer to repair a defective or worn-out product, remove any glitch, or replace faulty parts, service the product and put it back in a working condition.
3. Resale
In this process, a used product is resold to another user/consumer for reuse by the latter. This resale can happen between consumers to the consumer directly or via an intermediary platform that connects such consumers.
4. Rematerialization
In this recommerce business model, sellers transform a product into another material or an entirely new product.
Why is the World Heading Towards a Circular Economy? And What Role Does Recommerce Play in It?
The economic power of a country is mapped with its GDP (Gross Domestic Product). Higher GDPs resonate with the stronger and more powerful economies. However, the UNEP International Resource Panel reports that more resources are consumed to achieve any additional unit of GDP growth.(3) With all countries striving to increase their GDPs to attain global might and economic prowess, the consumption of raw materials is rising at an alarming level.
The uncontrolled and exploitative usage of raw material results in intensified climate change, environmental damage, depletion of resources, toxicity, large-scale destruction of biodiversity, and shortage of essential materials.
On the other hand, countries cannot just adopt economic restraint to prevent climatic catastrophe. Any forced economic restraint will shatter the already fragile economies in the pandemic world. Amidst this acute dilemma, a transition to the circular economy is a prudent solution to restore the natural system and create a balance between economic growth and environmental sustainability.(4)
A circular economy is a form of recycling that enables continuous reuse of resources and minimal wastage. It creates a system that is regenerative and rejuvenates on its own. The images of fishes getting cancer, garbage patches on the Pacific ocean, smokestacks from the industrial chimneys, thousands of afflicted birds dying without explanation, and many more have raised the required awareness and concern about recycling, recommerce, and waste management needs. Today, minimizing, detoxifying, transforming, and restoring waste is a top political, business, and public agenda.
For example, fashion is the second most polluting industry in the world after petroleum, and it has a huge potential for the resale of used goods.
Major Trends Driving the Shift to Recommerce:
Sustainability is Now a Part of Businesses' Agenda
Sustainability is now on the agenda of every business, and global brands are committing high to keeping their organizations waste-free. Apple commits to become carbon neutral by 2030 and aims to make products and to package only with recyclable materials.(5)
IKEA, in its 2020 sustainability report, stated that it has assessed its 9500 products for circular capabilities and developing roadmaps to make all products circular by 2030. One of the key enablers to prolonging the life of products is the possibility to repair, upgrade and adapt furniture through different life stages, says IKEA.(6)
Amazon is striving to send less waste to landfills and reuse more with the circular economy loop. As of June 2021, Amazon has reduced the weight of outbound packaging by over 36%. Amazon's FFP (Frustration Free Packaging) program in partnership with International Safe Transit Association (ISTA) caters to sellers and manufacturers to reduce packaging waste by using standards of structural packaging design.(7)
Gen Z's Passion for Sustainability
Gen Z is leading the sustainability cause with a 44% increase in Gen Z buyers who prefer to buy from the secondary markets.(8) An increased concern for the planet is behind Gen Z's passion for sustainability. This passion, along with the convenience that recommerce platforms are offering is driving circular shopping.
Many ecommerce businesses are now reevaluating their packaging metrics and deploying AI and machine learning to decide the most optimal packaging choices for deliveries. ML helps in identifying the requirements of additional packaging, flexible packaging, light or heavyweight packaging, etc.
Earlier, when people talked about the climate crisis, it revolved around renewable energy or electric vehicles. However, today it is much more than that. Recommerce is much more comprehensive in its approach.
For example, the fashion industry is responsible for 10% of global carbon emissions.(9) Today's young generation is more aware of this fact, and therefore, the fashion industry is now a part of the recommerce revolution. Modern consumers are actively seeking ways for sustainable buying options.
Growing Infrastructure and Rise of Recommerce Platforms
The recommerce market is huge and sizable. Earlier consumers had little idea about what they should be doing when it comes to recommerce or recycling. Today with private and public cohesion and sophisticated infrastructure that enables smooth recommerce, consumers don't face any challenge while shifting to recommerce solutions. The rising applications for recommerce, fast logistical solutions, and enhanced connectivity have combined to boost consumer confidence in recommerce solutions.
The entry of ecommerce players in second-hand products markets is a major trend in online marketplaces.
With technological advancements, it is now easier to conduct a quality assessment of Reconditioned/Refurbished/Repurposed Products.
Recommerce companies are following a quality-check mechanism for the acquisition of used products before selling on their platforms. Sellers have to submit the upfront data, images, and certificates (if applicable) for their used items before getting them listed on their marketplaces. The recommerce provider platform already has a quality and authenticity assessment system in place for the submission of the product.
For instance, Clair-AI is a machine learning and AI-enabled image recognition technology that can detect luxury items from more than 50 brands.(10)
Warranties/Guarantees
Recommerce platforms are much more than mere buying/selling platforms. They also provide additional services such as warranties and guarantees, apart from authentication.
Need for Thriftiness
Changing consumer demographics are playing a significant role in the explosive growth of recommerce. Generation Z and millennials represent a buying cohort that is environmentally more conscious than their predecessors. Also, many of these shoppers are cash-strapped due to the pandemic situation. COVID19 has affected the financial capabilities of people and compelled them to rethink their spending habits.
Recommerce offers an affordable option to shop amidst financial constraints. The thrift shops and second-hand markets are now among the hot places visited by millennials and GenZ shoppers. Modern shoppers have shredded the social embarrassment associated with such marketplaces.
A Bigger Audience: To buy, To sell, To re-cycle
Recommerce options are cheaper and therefore accessible to more consumers. This includes luxury retail items that are often considered to be out of the reach of the middle class. However, recommerce allows more participation of consumers due to price affordability. It also offers more opportunities for sellers to increase their customer base. Customers seeking merchandise at lower prices and eco-friendly attributes can be supplied with refurbished and second-hand goods easily. With recommerce, more products can be recycled and reused.
Aware and Concerned Consumer
Consumer attitudes towards waste disposal, recycling, product life cycles, and sustainability have been changing, and there is a subtle awareness in the consumer world about recycling. This new consciousness is driving the circular economy. Consumers are showing an inclination towards 'zero waste' usage and avoiding items that pollute the environment. The consumer perception has shifted towards green recovery. "Fast fashion is cheap and convenient for us, but it spells disaster for the planet," Emma Watson's Insta Post.
Source: Instagram
Brands are also trying to educate their consumers about the correct channels of proper disposal.
When consumers hold brands primarily responsible for sustainability, it leads to radical changes in the way brands produce, distribute and recycle goods.
Subsidy
As an attempt to curb the impact of pollutant industries, governments are providing subsidies for recycling items. Governments have introduced tax credits benefits and direct subsidy options for industries that adopt circular processes and reduce waste. Subsidies are boosting the morale of industries that want to shift to circular production methods.
High-End Brands Fear Cannibalization
Many luxury brands fear that recommerce will cannibalize their first-hand products. There is also a hesitancy to jump into the secondary market and many luxury brands are questioning the financial viability of such models.(11) However, contrary to these suspicions, many luxury retail brands are venturing into the resale world by opening their own second-hand marketplaces. Brands such as Levi's, Valentino, Net-A-Porter, etc. have already entered the recommerce market with their own stores reselling second-hand products. eBay has its certified refurbished hub to sell second-hand products.
Rising Investment Interest
The online luxury items' reseller Rebag raised $33 million in Series E funding.(12) The recommerce startup deals with luxury bags, watches, and wallets. Grailed, the resale platform, recently raised $60 million in series B funding.(13) In April 2021, Sneaker reseller StockX raised $255 million to achieve a $3.8 billion valuation.(14) The rising investment interest in recommerce platforms is a clear indication of how this industry is going to perform in the future.
The investment is being utilized by recommerce platforms in strengthening their technology, deploying artificial intelligence-based software solutions such as fraud detection, image recognition tech, etc., and marketing.
Rising Business Imperative
Recommerce-led sustainability is now a major strategic goal for businesses. It is now an inevitable aspect governing businesses and organizations that do not inculcate it will find it difficult to gain the trust of shareholders. The stringent laws against environmental degradation by pollutant industries and impending scarcity of raw materials combined with extreme volatilities in supply chains are creating an imperative for businesses to adopt 'recommerce models'. It is now the priority of companies to recycle their products, create ways to resale their products, and plan recommerce on a grand scale.
Consumers, shareholders, and even employees are likely to abandon brands that forego ecological standards. Companies are, therefore, putting the planet before profit as a part of their post-pandemic business imperative.
Supply Chain Issues that Started with COVID19 Are Propelling Recommerce
The COVID-19 outbreak posed supply chain challenges that compelled sellers and manufacturers to think about alternative ways to meet the demand side. Sellers embraced the resale of goods to keep the revenues up and to prevent supply chain issues from plaguing businesses.
Customer-to-Customer (C2C) Recommerce Model
The pandemic put people indoors, and millions started spending more time inside homes. Clearing wardrobes, decluttering, cleaning out old stuff became a daily routine for many. People wanted to sell their unwanted items instead of throwing them away. Businesses were quick to monetize this opportunity, which led to a surge in the sales of many C2C recommerce platforms.
Technology and Apparel Lead the Recommerce Revolution:
#Electronics
E-waste is one of the biggest waste-streams polluting the earth. Electronics recommerce is witnessing a shift from an unorganized to organized market with many e-commerce websites selling refurbished and used electronics goods. Many recommerce websites are providing a minimum of six months guarantee on used electronic products to eliminate the fear associated with used e-items.
The reused electronic goods industry is getting considerable stimulus from governments around the world as a part of the e-waste control drive. However, more boost is required for creating a sustainable and economically viable waste management infrastructure for the electronics industry.
#Fashion Industry:
One of the biggest CO2 emission industries, the fashion, and apparel industry, is seeing an unprecedented surge in the recommerce market. The second-hand and resale fashion market is expected to reach $53 billion by 2023.(15) GOAT, the online platform offering authenticated second-hand sneakers and accessories through resale markets, has 6 hundred thousand sellers and 30 million customers on its platform. With a series of funding, GOAT achieved a $3.7 billion market valuation in June 2021, setting the trend in the fashion resale market.(16)
(Source: Mercari)
Levis has launched its own recommerce site and a buyback program.(17) Customers can drop their old Levi's garments after booking an appointment with them. Customers receive gift cards in return. Levi's cleans and sorts the garments before listing them on their second-hand resale website.(18) This initiative by Levi's is aimed at reducing the personal carbon footprints of users by more than 30%.
The euphoria surrounding recommerce in fashion is driven by the generation Z buyers who consider thrift shopping to be a strategy that helps them save money for other goals in their lives, such as starting a Vlog or venturing for a startup. Many influencers are posting videos of their second-hand buying spree and garnering a million views.(19)
There is a growing trend where youngsters, primarily the upper-middle class and middle class, are seizing the resale opportunity by buying second-hand fashion products in bulk and selling them again on recommerce platforms for significant profits.(20)
Other Categories that Contribute towards Recommerce Revolution
#Plastics
The Recommerce of plastic goods is the most demanded process by environment protection agencies and aware consumers. Plastic products that end up in the waste stream stay for longer than any other thing. With strong backing from government agencies and environmental organizations, the major producers of plastics and leading manufacturers are coming together to take the shared responsibility for implementing closed-loop recycling of plastic goods.(21)
From minimizing the usage of single-use plastics and rethinking the recommerce alternative for durable plastic products, companies are striving hard to eliminate the plastic waste stream.
#Automotive Industry
With the advent of many online car sales platforms, the process of buying a used car is no longer antiquated. Sellers have understood that the needs of those who buy used cars are different from those who venture out for new ones. Recommerce platforms engaged in used car sales provide a uniform experience to buyers and create a smooth buying journey for them. The advent of car resale platforms such as car.com, vroom, shift.com, caravana, etc., has changed the way used cars are sold.
#Books Industry:
The pandemic has unquestionably halted and significantly impacted many industries around the world. The books industry, which was already under pressure due to the surge of the electronic and online format in the category, had to bear more blows due to the pandemic-led economic lows.
Considered as secondary buys, consumers cut spending and therefore purchased fewer books amidst the financial crunch. Total U.S. book sales in March 2020 were down 8.4 percent to $667 million as compared to 2019.(22)
However, at the same time, the second-hand books industry offers a respite for second-hand book-selling platforms and consumers. Consumers with financial restraints can move to buy second-hand books, and it offers an opportunity for booksellers to earn more revenue. Also, the demand for rare books, or limited editions, can be met only if second-hand markets are given a push.
#Sports and Fitness Equipment:
Despite some short-term headwinds due to the pandemic, the sports and fitness sector showed promising growth in revenues. Rising pollution, obesity levels, and haphazard lifestyles are increasing people's focus on their health-related matters, and therefore, the fitness and wellness industry, along with sports, is showing huge potential.
However, as financial health is still unstable for many, the inclination to buy second-hand sporting goods/fitness equipment is more than ever. The pandemic raised wellness consciousness among the masses. The segment that was once dominated by male buyers is now witnessing a surge of interest from female consumers, too.(23)(24)
#Furniture and Home Furnishings
Increased environment protection awareness boosted furniture recommerce as buyers are seeking second-hand furniture products, including large-size items. Also, there is a renewed longing for improving home decor and interiors as most people are spending more time inside their homes since the commencement of the pandemic. Lastly, slow manufacturing and supply chain issues are compelling furniture sellers to resale items to meet the supply-demand gap.
The resale home furnishing industry is growing at 3.5x speed than the traditional retail.(25) 86% of shoppers love to hunt for vintage and antique home furnishings owing to their uniqueness and individuality.(26)
Source: U.S. Consumer Survey, Chairish Resale Report
Others Industries With Rising Recommerce Transactions:
Collectibles
Musical Instruments
Homewares
Appliances
Video Games
Vintage Items
How Recommerce is Becoming a Massive Pathway for Sellers?
Opportunity to Easily Sell Returned Goods:
The amount of merchandise returned by U.S. customers in 2020 alone was around $428 Billion.(27). Piles of returned goods in the warehouse are a critical problem that retailers and sellers have to deal with every year. Most of the returned goods have a minor defect, color or size mismatch issue, etc. However, many of the returned goods are rendered unsaleable as first-hand items. Recommerce allows sellers to efficiently sell such products back after refurbishing or at lower prices to other customers looking for such things.
Recommerce empowers sellers to remarket returned products on other marketplaces where recommerce is allowed. Amazon collabs with liquidation marketplaces where it sells its returned goods. By doing so, Amazon prevents its warehouses from space-clogging issues.(28) The liquidation marketplaces such as B-Stock buy pallets of returns from Amazon and similar e-sellers. These items are auctioned to the highest bidders on their recommerce platform.
Overcome Supply Chain Issues
Recommerce provides more than one life to products. Reverse commerce allows sellers to utilize products more than once. This way, it not only reduces carbon footprints but also reduces supply chain issues by allowing sellers to procure products from local areas via resale channels. Also, it reduces the costs involved in processing cross-border returns.
The high freight charges required in cross-border return processing can be mitigated by selling the returned goods via in-country recommerce channels. Recommerce is becoming an integral element that supports global supply chains.
The traditional supply chain ecosystem involves manufacturers, ports, logistical companies, warehouses, and retail stores. However, recommerce offers a point-to-point (Seller to Buyer) ecosystem that eliminates multiple parties from the supply chain. Factory closures, production disruptions, raw material unavailability, the rising cost of raw material, etc. issues have no immediate impact on recommerce supply chains as the products that need to be shipped already exist.
Acquire More Customers:
Retailers are looking to acquire more customers with resale options. With growing awareness and demand for second-hand items in multiple industries, retailers can capitalize on this strategic opportunity to achieve multiple business goals, including increased brand loyalty and new customer acquisition. The offers to repurchase used products from customers further delights them and ignites new sales opportunities.
Enhanced Reputation:
Without recommerce, the demand for virgin resources gets increased, and it jeopardizes resource bases. Recommerce reduces the need for material extraction by increasing the duration of processed goods. Sellers can project themselves as environment saviors by demonstrating their commitment to global causes with recommerce.
What's In Store for the Buyers?
Get Quality Products at Low Prices:
Buyers can purchase second-hand or refurbished quality products from the recommerce platforms. Recommerce platforms ensure that all products sold on their platforms meet prerequisites for listing and also come with a specific return policy. This way, buyers get quality products for cheaper rates along with the assurance of quality.
No Logistical Issues:
Recommerce platforms partner with logistics providers to deliver products sold on their platforms. Therefore, buyers need to worry about delivery issues.
Multiple Price Points
While first-hand goods generally have the same price for similar types of products, it is not the case in recommerce products. Users can get steeper discounts, rock bottom prices, and multiple price points when they buy from recommerce platforms.
Challenges in the Recommerce World:
The recommerce world is not without caveats. There are challenges such as matching the sellers and the buyers, accurate grading of product quality, fixing prices for used items, optimizing the services to offer a customized approach, eliminating listing errors, etc.
Authentication Issues
Authentication in user-to-user resale is still an issue. In formal recommerce, the responsibility of authenticating products lies with the recommerce platform. However, in informal recommerce, there is no conformity of products being genuine.
Predatory Pricing
Another challenge specific to luxury fashion recommerce is related to the predatory pricing of resale products that may affect the viability of first-hand products. Consumers who crave 'brand tag' can buy luxury products at very lower prices from recommerce stores.
In this case, the exclusivity and pricing power of luxury brands gets affected, and resale platforms may cause unintentional harm to the long-term sustainability of luxury brands.
Despite this, the resale of luxury items is not seeing any dent and the trend shows no sign of slowing down. For luxury brands, it is a catch22 situation. However, they are also analyzing the trends closely. If they can turn the second-hand buyer into first-hand ones, then the problem can be solved. 71% of buyers bought second-hand items due to financial restraints.(29) These buyers can, at a later stage, turn into first-hand ones.
Growth is Limited to Supply
Considering the rapid development and exponential growth in the resale markets, maintaining the supply side will be a challenge going forward. In another context, the growth itself is dependent on the unhampered supply. However, the quick adoption and booming sales may put pressure on supply and curtail growth.
Recommerce and Unintentional Environmental Results
The global economies, however, should trade with caution. The capital saved by adopting recommerce, if re-spent in activities or material buys that damage the environment, then all benefits achieved by recommerce will be eroded.
Key Findings:
With recommerce, businesses are replacing linear economies with circular ones.
Recommerce is a new commerce model that offers retailers an opportunity to increase their revenue streams.
Recommerce is applicable to multiple industries. However, the electronic, fashion, furniture, automotive, and fitness equipment industries are leading the revolution.
Evolved buying patterns and habits of consumers post-pandemic is one of the prime reasons for the surge in recommerce momentum.
Recommerce platforms are facilitating the consumer to consumer commerce by offering authentication, refurbishment facilities, and seamless platforms for multi-category shopping.
The emergence of niche recommerce platforms is further strengthening the resale market.
Businesses are committing to recommerce to resonate with environmentally conscious consumers.
The need for thrift shopping arose due to a pandemic-led financial crunch.
The thrift shops and second-hand markets (both physical and online stores) are now among the hot places visited by millennials and GenZ shoppers.
The number of buyers for second-hand products is increasing every year.
Recommerce is empowering retailers to manage returned goods better and mitigate supply chain issues.
Authentication, cannibalistic pricing, and environmental concerns are top challenges related to recommerce.
Conclusion:
The world is heading towards an inverse economy with reverse commerce. What started as garage sales in local societies has become a lucrative market today. Big brands, including Lululemon, Levi's, Patagonia, own their portal that allows buyers and sellers of their items to find their business. If the trends continue, soon, people will prefer to buy second-hand items and will buy first hand only if second hand isn't available. A shift towards sustainable shopping habits is driving the growth of the recommerce market. Brands are carefully analyzing the opportunity to resonate with customers who are adopting the recommerce way of shopping. Brand's sustainability will depend a lot on how they explore the new landscape.
Organizations that proactively recognize the unexploited potential and long-term benefits of extending the life cycles of products and materials and reducing waste will be able to enter new markets, save costs, and gain a competitive advantage.(30)
The future of recommerce depends a lot on how businesses and consumers level out together to strengthen the circular economy-based value propositions–resale, refurbishment, recycling, and recommerce.
References:
https://www.cnbc.com/2021/11/28/shoppers-are-buying-from-resale-retailers-more-than-ever-heres-why.html

https://us.mercari.blog/wp-content/uploads/2021/10/2021-Mercari-Reuse-Report-.pdf

https://www.resourcepanel.org/reports/global-resources-outlook

https://www.pwc.com/hu/en/kiadvanyok/assets/pdf/Closing-the-loop-the-circular-economy.pdf

https://www.apple.com/environment/pdf/Apple_Environmental_Progress_Report_2021.pdf

https://www.ikea.com/se/sv/files/pdf/c3/e2/c3e2b54b/ikea_sustainability_report_fy20.pdf

https://sustainability.aboutamazon.com/amazon-sustainability-2020-report.pdf

https://www.businesswire.com/news/home/20211209005259/en/Gen-Z%E2%80%99s-Passion-for-Sustainability-Boosts-Resale-Market-First-Insight%E2%80%99s-New-Report-Finds

https://www.bbc.com/future/article/20200310-sustainable-fashion-how-to-buy-clothes-good-for-the-climate

https://www.forbes.com/sites/sharonedelson/2021/02/03/if-you-have-a-luxury-handbag-to-sell-rebags-new-clair-ai-makes-it-easier

https://www.pymnts.com/news/retail/2021/luxury-resale-is-booming-but-some-luxury-brands-fear-cannibalization/

https://www.forbes.com/sites/sharonedelson/2021/12/15/rebag-raises-33-million-with-funds-earmarked-to-expand-tech-enabled-resale-business/?sh=60465d634699

https://www.yahoo.com/now/grailed-closes-60m-series-b-130053926.html

https://www.cnbc.com/2021/04/08/sneaker-reseller-stockxs-valuation-jumps-to-3point8-billion-.html

https://www.thredup.com/resale/#resale-industry

https://www.cnbc.com/2021/06/24/sneaker-marketplace-goat-group-valued-at-3point7-billion-in-latest-funding-round-.html

https://www.vogue.com/article/levis-secondhand-launch-vintage-denim-sustainability

https://www.secondhand.levi.com/

https://www.youtube.com/watch?v=iLnj8dXvLYo

https://www.ebayinc.com/impact/recommerce-report/

https://www.theconsumergoodsforum.com/environmental-sustainability/plastic-waste/

https://www.nytimes.com/2020/05/19/books/coronavirus-book-sales-march-2020.html

https://www.globenewswire.com/en/news-release/2021/11/11/2332732/0/en/Rising-Interest-of-People-in-Practicing-Sports-and-Healthy-Routines-at-Home-to-Bolster-the-Growth-of-Global-Fitness-Equipment-Market-by-2028-Exclusive-Report-180-Pages-By-Research-.html

https://www.gminsights.com/industry-analysis/fitness-equipment-market-report

https://www.chairish.com/resale-report

https://www.bls.gov/cex/

https://nrf.com/media-center/press-releases/428-billion-merchandise-returned-2020

https://www.wired.co.uk/article/amazon-returns-liquidation-warehouses

https://image-src.bcg.com/Images/BCG-Why-Luxury-Brands-Should-Celebrate-the-Preowned-Boom-Oct-2019_tcm21-232622.pdf

https://www.pwc.com/hu/en/kiadvanyok/assets/pdf/Closing-the-loop-the-circular-economy.pdf
Leave comment
Your email address will not be published. Required fields are marked *
Author Info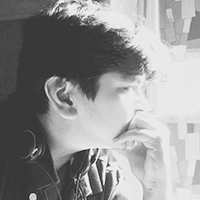 Nathan Sebastian
Content Writer at GoodFirms