Social Media Marketing: 2022 Trends and Predictions
Abstract
The prolonged pandemic caused a greater upheaval in the social media marketing trends as people spent more time on social channels, and marketers continuously experimented with new models and innovations in their social media marketing strategies. This has paved the way for the emergence of new megatrends in the world of social media marketing. Social media giants such as Facebook, Instagram, Snapchat, etc., have embedded more options to shop within their platforms--giving a tremendous boost to social commerce. Brands have started incorporating virtual elements and online games into their social media marketing campaigns. NFTs are being bought and sold through platforms integrated with social media. Metaverse is likely to play a bigger role on social media platforms. Consumer-facing brands are adopting a more human and empathetic tone in their interactions with social media users.
With the latest trends and technological boosts, social media marketing provides unparalleled avenues for sales stimulation, brand image enhancement, traffic generation, and expanding the brand's trajectory. The majority of business organizations desire to enhance their marketing efforts by utilizing the data and information from social media platforms. With over 4.62 billion active social media users, businesses are picking up their speed to tap the untapped potential. What trends they can expect in social media with the change in digital technologies.
This research report by GoodFirms titled "Social Media Marketing: 2022 Trends and Predictions" aims to identify the latest social media marketing trends around the world. In addition, this research also attempts to predict the future trends in social media marketing for business growth.
Social commerce blurs the lines between social media and e-commerce by combining these two into a single marketing strategy. In addition, some of the existing online selling platforms are now implementing new elements in their marketing, such as live streaming, social feed, chat functions, etc. This implementation ensures that the brand is consistently engaging with the community.
Nicole Hampton, Senior Vice President of MikeWorldWide (MWW), says," We will see more brands testing shoppable functionality on all platforms. From shop buttons to livestreams to ads to influencers, the social sale will be at the forefront of smart social strategies."(10)
Business organizations need to also determine and read about the future trends that can enhance the business outputs. Social media marketers need to stay updated with the recent innovations in technologies to understand how their business can benefit from them. The developments and upgrades in Artificial intelligence, Machine learning, Blockchain, etc., will result in newer trends and social media marketing techniques.
Leave comment
Your email address will not be published. Required fields are marked *
Author Info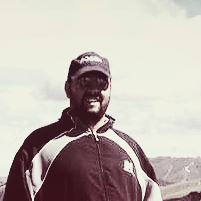 Mark Raymond
Content Developer at GoodFirms