Usage and Buying Trends in Smart Home Devices: GoodFirms Research
Home automation, though it has been here for a long time, has recently caught on with internet-connected devices that provide remote control over all elements of a house. In pursuit of convenience, security, and efficiency at household management, people are actively buying smart devices, or plan to in the near future.
The Internet of Things has realized smart home technology, which is essentially a cluster of home appliances that are connected with each other over the internet. It uses sensors, networks, central processing hubs, and command remotes to provide services asked by the users whether they are home or away. Often, these devices are to be controlled and monitored via smartphones or smart speakers.
These devices ensure homes to be secure and aid people to use energy more efficiently. It even provides an enhancement for personal well-being by monitoring people's health status and supporting them with special needs. And there are a dozen more categories of smart home products, so people can control their day-to-day life from home decoration to home security. While the trend has already been set, GoodFirms survey of 350+ people explores how people use smart devices for home and what are the factors that motivate them to buy such devices.
About the Survey
GoodFirms surveyed 350+ people all around the world to study how people use and buy connected devices to make their homes smarter.
Here is the full list of Research Partners, who helped us garner participants for this survey, and insights for the research.
The chief participating ages were millennials (60%) along with GenX (20.83%) and GenZ (18.33%). Also, among the participants 66.67% were males, 32.50% were females, and 0.83% identified themselves as others.
The survey was conducted among people of several geographies such as the United States (27.50%), the United Kingdom (20.83%), Australia (13.33%), Canada (10.83%), India (10.00%), Ukraine (5.00%), among others (17.50%).
The participants were asked several questions regarding how they own and use smart devices to make their homes smarter. They were asked what kind of home devices they value and what devices they owned. Then, they were asked if they are planning to buy more such devices in the coming days to find a trend in their buying habits. Additionally, they were asked about the reasons for and barriers to buying connected devices for their homes to know user preferences and pain points.
The Detailed Findings
Technologies such as digital assistants, sensors, cloud computing, and advanced networking have made connected devices possible. This, in turn, has made home automation possible in the form of smart home devices, which are surely making a way into people's day-to-day life.
As Nishant Sapra, founder of The Dreamer Designs, says, "The smart devices are really starting to make some space in our lives and some of these will surely become an essential thing to have in time to come. And with the current pandemic situation, robots are used to avoid human to human transmission, automated machines are the new norm, and those staying at home are looking for more innovative solutions. Lives have changed and technology has got a bigger role to play, more than ever before in the history of mankind."
And there are about 80% more people who think the same as Nishant. Of the surveyed people, 40% are already owning connected devices to make their home smarter and the other 40% are planning to buy within the next 12 months.
Although people are increasing their interest in technology, many are concerned too. As Nishant pointed out - "With all this coming our way there are major concerns about security and personal space. The bigger question we need to answer is - Are these devices really making us smart?"
In a similar way, the survey aimed to know how people perceive, use, and plan to buy connected devices at their homes. Read the below comprehensive research with detailed stats and insights, derived from a recent Smart Home Devices Survey conducted by GoodFirms:
People Values Smart Devices at Their Homes
IoT has brought a range of intelligent devices to make people's homes smarter. Some of them can be controlled remotely and some can be automated for certain actions and calls. But most people are looking out for smart devices that can be controlled, as well as learn their actions and operate according to their needs.
Lately, people have realized the importance of a centralized system in their smart home ecosystem. Instead of individual commands for each device, they can set up a system to command and operate them all. And this centralized, smart system is what makes their home smarter.
During our research, Josefin Björklund, CEO at Top Casino Bonus, mentioned that he is planning to buy Brilliant Control - a popular, Wi-Fi-enabled, home control system.
"It has a 5-inch color touch screen with user-friendly button controls," he details, "that allows you to play music, control lighting, set thermostat temperatures, and see who is at your door. Brilliant Control works with many popular smart home platforms, including Ecobee, Nest, Philips Hue, Ring, and Sonos. It also has built-in Amazon Alexa voice support that enables it to do almost everything an Echo device can do, so I don't need to buy an Echo device. It is a smart addition to a high-tech home."
When people using smart devices were asked how they access these devices, most people were in favor of voice assistants (87.50%) and smart switches (62.50%). Evidently, hands-freeness and intuitiveness is the essence of smart devices.
Millennials Seem to Have the Smartest Home
The smart devices are really starting to make some space in people's lives - personal or professional. And some of these will surely become an essential thing to have in time to come.
Close to half (45.83%) surveyed, who own smart devices, are already using as many as 6 -10 devices. On the other hand, a small but notable number of people (14.58%) have 10+ smart devices installed at home.
The largest chunk of usage is found among the Millennials, followed by GenX and GenY. Too often, affordability comes as a roadblock to buying cool devices, particularly for the younger generation - freshly out in the working class.
6 out of 10 Millennials own at least 6 connected devices to make home smarter.
Matt Secrist, a millennial Co-Founder and COO at BKA Content, thinks that smart home devices are one of the coolest ways to integrate technology into everyday living.
He mentioned in the survey, "At home, I have lights, sensors, thermostats, security cameras - all connected to voice assistants. From a security and energy efficiency standpoint, your home can run itself and the whole family can enjoy peace of mind."
Smart Home devices have revolutionized what was previously considered mundane or impossible. And they have been incredibly convenient both at home and business spaces.
"At the office, we have cameras and voice assistants installed so we can check on the office while working remotely as well as easily control media for presentations and meetings among others," Matt added.
Which Smart Home Products Are Most Popular?
There are a number of smart products available in the market for a range of day-to-day activities. Out of them, personal assistants, entertainment, and home security are some of the most popular smart home devices. These devices are owned by at least half of the survey respondents.
Apart from voice assistants, digital media players such as Amazon's Fire TV, Apple TV, Netflix's Roku, and Google's Chromecast are getting tremendous popularity these days. The most popular, Fire TV alone has more than 40 million active users globally.
Not only streaming content from various platforms, but these smart entertainment products also let consumers play locally saved content, video games, browse the internet, and even video conference. As more people look to make their home entertainment smarter, they are walking away from expensive cable connections, gaming consoles among others.
The third most popular devices are smart home security systems. While personal assistants and smart entertainment are popular among all ages and genders, smart home security is particularly popular among Millenials, Generation X, and Males.
On the other hand, Generation X and Females are much interested in smart products for managing a household.
People Are Planning to Invest More in Smart Home Security
Home security comes with a cluster of devices such as electronic door locks, CCTVs, alarm systems, motion sensors, among others. And too often, people invest in these devices over a course of time.
About 55.56% of the people who are already owning smart security devices are planning to buy more in the next 12 months.
Managing home security requires a bunch of different devices such as:
Control System
Monitoring Devices: Surveillance Camera, Outdoor Lights, Motion Sensors
Locking Devices: Door and Window Locks, Door Bells
Detectors & Alarm Systems: Glass Break Detector, Smoke Detectors, High-Decibel Alarms
Getting a house smarter is currently a do-it-yourself activity. And like any other DIY system, this gives you the flexibility to determine how, when, and what devices to buy and add to your smart home security.
Chris McDermott of Jax Nurses Buy Houses has already been owning a few smart appliances directly connected to his Samsung Smartthings Hub. He said, "The Smartthings Hub would integrate with the greatest number of devices. I can add more devices as I go and I am not locked into dealing with one manufacturer or app to control each individual device."
The same goes for managing a household, smart entertainment, which includes speakers, TVs, digital players, and projectors, and devices required to monitor and make your home energy efficient.
First Time Buyers are Heavily Interested in Automating Household Chores
For most categories of smart life devices, a substantial chunk of people is either planning to buy in the next 12 months or beyond. At least 26.04% of surveyed are planning to invest in connected devices within 12 months.
Most first-time buyers (45.83%) are planning to buy smart household management.
Smart household management includes the widest range of products. Thus it becomes sensible that more and more people are planning to invest in this.
Cooking: Digital Stoves and Grills, Cooking Weights
Cleaning: Air Purifiers, Vacuum Cleaners
Heating: Thermostats, Air Conditioners
Lighting: Smart bulbs, Switches
Others: Laundry machines, Laundry machines, Refrigerators
While in the long term, people are highly interested in healthcare & wellness, home decor & comfort, as well as entertainment.
Nest and Amazon Among the Most Sought Smart Home Brands
Smart home automation is relatively new, yet the world is swiftly advancing toward all sorts of smart home products. And a lot of credits in getting people comfortable with these devices go to Google Nest and Amazon Echo.
In its initial years, Nest had popularized smart thermostat and home security among consumers. Upon acquisition, the company became the hardware division for Google and was rebranded as Google Nest - a brand to market all of Google's smart home devices. Currently, it offers a wide variety of smart speakers to security products including electronic doorbells, cameras, and lock.
On the other hand, Amazon rose to popularity with Alea powered smart speakers - which offers a line of features to control other smart devices and effectively acting as a home automation hub. Alexa features cover a vast array of functions such as voice interaction and digital assistance, access to the internet for the weather, traffic, and other real-time information, and even for online shopping. Lately, Amazon is also rolling out a series of smart entertainment.
There are many other brands coming up in the market such as Philips Hue, Samsung, Ring, Ecobee4, and Kasa Smart. But more than often, they lack trustworthiness - a sense of having been around long enough to get the expertise - from users.
Convenience and Time-Saving Compiles Most People to Own a Smart Device
An IoT ecosystem allows people to operate electronic devices and systems of their houses better and with little efforts. And this has been the biggest reason people are using, or even willing to buy, smart systems for their home.
Home automation gives the ability to control gadgets around the house - from lights, charging points to window shades, doors - over a simple push of a button or a voice command. "I love the devices that can be controlled via voice command," said John Ostler of Eight Bit Studios.
Some activities like turning on bulbs, music players, air conditioners are very simple and relatively low-priced.
John said, "In an instance where you have Alexa tied to an outlet, that's really convenient especially when a lamp is placed in an awkward part of the room. For instance, my home has many can lights in the ceiling, and those were controlled via a dimmer switch on the wall. I'd have swapped out that dimmer switch and now just have them controlled by Alexa."
While other activities such as advanced cameras for surveillance require earnest time and money. And thus saving money is not the reason for using smart devices for many people.
Most generations who already own smart devices own it for convenience. On the other hand, home security has been a major trend among ages who are planning to buy new smart gadgets.
Cost Is the Biggest Barrier in Buying Smart Home Devices
For most people, the cost of smart gadgets turns out to be the biggest barrier. It also turns out to be the biggest factor to consider for people who are planning to buy and the biggest reason for people who are not planning to buy.
As mentioned earlier, a sophisticated system requires the earnest sum of money. And all these for devices that aren't all connected or compatible with each other.
Cyrus Yung of Ascelade recently purchased a robotic vacuum cleaner slightly less than a year ago to get help in vacuum cleaning home. "As the model was not officially launched in Singapore, we had difficulties in using the mobile app to control the robot," Cyrus shared.
"After about a month or 2, the app was made available to us. The model is still not officially available in Singapore. I guess that these brands are still learning from the users, which they need data to improve on their next model based on human and localization. I would still continue to try new smart devices, but of course, as long as they are not too expensive."
At the moment, smart home products are still in the early days. Some products are just coming to the market, some are becoming bloated with features, while others are mature enough to be competing on price. Yet, according to the survey, spending money after smart devices seems to outweigh every other factor. All other factors such as installation and privacy issues were raised by no more than one-third of respondents.
Most Crucial Technologies For Smart Homes
IoT is a technology that stands on the shoulder on the other giants - software, computation, networks, sensors, energy, and connectable devices. And people are very well aware of this.
Out of every 10 surveyed, more than 8 think 5G connectivity would be the most crucial for smart home technology. Surprisingly, only about a third (35.00%) of surveyed thinks the same about mobile apps.
5G Connectivity (83.33%), Voice Assistants (72.50%), and Sensors (70.00%) are considered as the most crucial technologies for IoT by the people.
5G Connectivity
More than anything, smart home relies on a strong internet, and presently a fixed LAN connection, to handle all of the devices on the network. With greater bandwidth, 5G networks would have higher download speeds and serve not only smartphones but also wearables, laptops, desktops, and any other devices directly. This makes home automation applications much more seamless and mobile.
Voice Assistants
"World at your voice command" is the new "world at your finger-tips". The goal of a smart home is to add automation and convenience to everyday home life. Smart speakers can perform tasks on context-based commands and questions, which is widely convenient when people prefer their hands free or, in a broader term, operating a mobile app at all.
Sensors
Sensors form the core of the smart devices that learn and operate according to one's needs and that people value the most. They collect and provide data to the centralized system that aids people to monitor and control their devices.
Image/Video capture (50.83%) and green energy (45.83%) were the other technologies people mentioned.
Conclusion
Home automation, though it has been here for a long time, has recently caught on with internet-connected devices that provide remote control over all elements of a house. In pursuit of convenience, security, and efficiency at household management, people are actively buying smart devices, or plan to in the near future.
A majority of surveyed people have already bought or planning to buy, within the next 12 months, smart products. These majorly include devices for home decor & comfort, home security, energy efficiency, personal assistance, healthcare & wellness, and entertainment. And the market is already booming with such products from brands such as Google's Nest and Amazon's Echo that aspire to achieve the full potential of IoT.
Barriers do come against the buying of smart products in terms of cost, installation, and privacy concerns. But most people are aware of the initial setbacks of new consumer technology. They are confident that the products would improve with 5G connectivity, smart assistants, and better sensors.
If you are a business looking out to realize your services with connected devices, it's a good time to start - the market is expanding and people are still looking for better options. After thorough research on crucial parameters, GoodFirms has shortlisted leading Internet of Things Development Companies that are known for providing innovative consumer-based solutions. You can pick a firm from the list for consultancy or even your next IoT project.
Leave comment
Your email address will not be published. Required fields are marked *
Author Info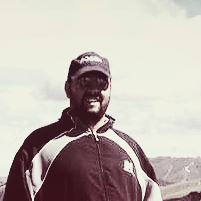 Mark Raymond
Content Developer at GoodFirms