Social Media Advertising: Must Know User Preferences
Commercial Advertising, constantly evolving through human history through different types of advertising, has now permeated into the social media platforms. Social media channels have provided not only a reservoir of opportunities to the advertisers, but it also acts as a wellspring to social media users to discover more products and services that resonate with their identity. The most popular brands have implemented suitable social media marketing strategies to ensure the most engagement from the user.
Where there are eyes, there will be an advertiser to showcase a product to them. In today's mobile-first world, social media platforms are where most viewers are where most online users can be found. Consequently, brands and advertisers have sensibly invested in harnessing the potential of such digital platforms for lucrative gains.
Social Media Advertising is getting smarter in content as well as the conduct. Yet its success depends upon user patterns and behavior. Hence, it is pivotal to evaluate and study the user preferences to capitalize on the social media phenomenon.
The factor that works advantageously for the advertiser in choosing Social Media is the levels of personalization that these platforms can facilitate.
However, brands and media advertisers mustn't fill up feeds with ads since no user likes such cluttering and might feel bothered with such overflow.
It needs to be understood how and why a particular ad type or a strategy works with the user's that a marketer can implement. Users engage with Social Media since it positively impacts their life and advertisers should learn to leverage and align their methods with this positive onflow.
Thus, advertisers can capitalize on the potential that social media provides with a little help of analytics, imparting creativity, and with a sound understanding of the target market, demographics, and user behavior.
About the Goodfirms' Social Media Ads Survey
GoodFirms surveyed users across the globe to learn about their likes and dislikes when it comes to media advertising on social platforms.
Here is the full list of Research Partners, who helped us garner participants for this survey, and insights for the research.
The survey saw a diversified group of users participating from United States (31.08%), United Kingdom (14.46%), Canada (11.08%), Australia (5.85%), India (3.38%), Ukraine (3.08%), Bulgaria (2.77%), Belarus (2.46%), Romania (1.85%), Singapore (1.85%), and other countries (22.15%).
Where 67.08% of the participants were male, 32.92% were females. Further segregation revealed that 14.46% were GenZ (18-24yrs), 66.77% were Millennials, while 18.77% constituted the GenX age group.
While the participants were mainly asked about their social media platform preferences, further questioning was on the lines of what they feel about the advertisements that they see over these platforms, their relevance, frequency of these ads, and the corresponding actions that they take.
An essential report for digital marketers, the data from this survey can also be used by brand strategists and businesses to learn the behavior and actions of users regarding social media advertising. This research would assist in formulating an approach that best suits social media marketing platforms and helps reach the target audience more efficiently.
The Detailed Findings
Advertising has made its own place within Social Media. Advertising on Social Media is thriving in the modern-day setup. One of the primary reasons it is a flourishing practice is the level of personalization it brings with it.
"Social Media Advertising has today become the most preferred marketing tool. It is one of the most advantageous methods due to its relevance based on user interactions. With the availability of demographics, this has allowed firms & users to increase their conversions and sales." said Brian Yatich, Afritech Media, a Web Design Agency located in Nairobi, Kenya, specializing in creating enhanced brand experiences.
Data is critical in the age of technology, and an analysis of advertisements is valuable for marketers. Without the right set of data, every decision seems complicated, and every human reaction appears to be fickle. However, like every other field, social media promotion also operates within the distinctions of human behavior.
84.31% of the surveyed participants were found to be positively influenced by Social Media Advertising.
However, despite such a favorable crowd, 40.92% of the users were unsure about the relevance of the advertisements being shown to them on social media platforms. Siniša Brčina, the COO at Clover Studio, felt this, and we quote, "What bothers me a lot is presenting the same ads to me even after I bought what I need. For example, I Google for sneakers, ads start showing to me on social media, and then I buy new sneakers, yet, I continue to see these ads. It would be beneficial to solve that case somehow."
There is still a blindside that marketers have to deal with to bring more personalization to the users. This research divulges into user preferences, along with underlining some of the essential aspects such as relevance, frequency, and elicited action.
The Sway Social Media Advertising Has Over the Consumer
84.31% of viewers feel that social media advertising has been shaping their buying decisions.
Social media has become such an integral part of the netizen's life that it has a pull in some or another manner when it comes to the final decisions regarding the purchase of a product. It has already been observed how users believe it has been successful in influencing their buying decisions.
As social media keeps up well with trends along with being an originating point for the same, it allows a vast platform to engage with a broader audience. Through recommendations and shared posts by family and friends, buying decisions are more shaped and persuaded than one could infer. Pack mindedness strongly enhances influence since a product used or purchased by a peer will convince a consumer more to facilitate the decision favorably for the advertisers.
67.38% of social media users are of the opinion that social media influences their buying decisions, and only 16.92% believed it did not.
Millennials (70.51%) are the most influenced, whereas the GenX (57.38%) are the least swayed age cluster.
Females (74.77%) said they are more likely to base their decisions on social media ads than males (64.22%).
More men (20.64%) are unsure than women (9.35%) regarding whether social media had any effect on their conscious purchase decisions.
While the general belief is that social media advertising influences only individual's decisions, marketers are targeting all demographics and areas of opportunity, whether personal or professional. Skela Vokzils, CSPO at The MASCC, shared one such recent experience where social media influenced the purchase decisions at her office. "Recently, we have made a large number of purchases for the development of our office via the Internet. Advertising on social networks strongly influenced the final choice of the supplier company." is what she told us. As we continue to evaluate what drives this influence, we'll try to determine the relevance, trust factor, impressions, and issues regarding the frequency of advertisements on social media.
Relevance of Advertisements on Social Media Is One of the Primary Concerns
1 in every 10 participants disagrees that they get to see relevant advertisements.
The majority of social media users in today's world use 4 social media platforms. When it comes to the relevance of advertisements on these platforms, there is a clear divide visible among the participants.
While assessing the relevance of advertisements on social platforms, users were asked to answer given with three choices: whether they find them completely relevant (agree), completely irrelevant (disagree), or aren't sure (maybe). The number revealed the following divide amongst the participants:
Most users agree (48.31%) that social media ads are relevant, while another substantial group (40.92%) is unsure, while the remaining (10.77%) are left disagreeing strongly.
More of GenZ (61.70%) feel that they see relevant advertising as compared to Millennials (45.62%) and GenX (47.54%).
About 2/5th Millennials (43.78%) and GenX (42.62%) users are uncertain, whereas, while 1/4th (25.53%) of GenZ participants are not sure if the ads they see are completely relevant.
It can be seen that advertising on social media is perceived differently by users of different ages. Identifying and understanding the needs and preferences of individual demographics bring advertisers closer to target in a better way to serve the end-user well. While the inclination among different age groups has been determined, it is important to understand how well different social media platforms are observed in this context.
How Advertisements on Different Social Media Platforms Are Faring in Relevance?
Though one or the other form of advertising is prevalent on all social media, there is distinctiveness in the approach of each platform and in how the audience perceives it. Facebook, Instagram, LinkedIn, Youtube, and Twitter are the usual suspects as far as popularity is concerned. These were also the hit choices as far as the relevance of ads shown on these platforms was questioned, as we can see in the results below:
Facebook (59.08%), Instagram (44.31%), LinkedIn (34.46%) fared quite well being the top platforms in terms of most relevant advertisements.
YouTube (24.92%), and Twitter (12.31%) rounded up the top 5.
At 6.15% for Pinterest, 2.46% for Snapchat, and 0.92% for TikTok, users found these platforms scored low on the relevance index.
Evidently, all three age cohorts, GenZ (59.57%), Millennials (59.45%), and GenX (57.38%) favored Facebook as being the most relevant platform.
After Facebook, GenX finds Instagram (34.43%) and LinkedIn (32.79%), Millennials - Instagram (46.08%) and LinkedIn (35.94%), and GenZ finds Instagram (48.94%) and YouTube (34.04%) more popular in terms of relevant ads.
Facebook fares exceptionally well with the men (61.01%) as compared to women (55.14%), whereas it is the opposite with Instagram with more women (50.47%) finding it relevant than (41.28%).
Facebook has remained one of the most popular social media platforms since its inception, and businesses have time and again associated with top facebook advertising companies to leverage its popularity to acquire more customers. Marketers should also explore different types of social media ads to provide more relevant content to the end-user.
Managing Director of SEO Works, Ben Foster, concurs that "Social ads are useful when they are relevant to something you are looking for, or when they show something fun or unique in an engaging way. For example, videos should be considered on social media as it will drive much more traction than standard text/image ads." Hence, through engaging social media video ads and other forms of media, a unique appeal can be generated to attract more impressions and actions.
Advertisements That Call for an Action
Popular culture is having more say in decision-making nowadays. Interests, entertainment, and learnings that a user can acquire from advertisements are redefining the rules of engagement. Best social media ads are those who call to the niche of the individual user and promise to offer an experience. While the mate's rate help wins the percentage game, viewers are now also looking for stories and entertainment to mold their choice, which we can see clearly in the statistics below:
65.23% of users engage with those advertisements that are aligned with their interests, where women (75.70%) are more inclined to engage with such ads than men (60.09%).
Adverts that inform about discounts (50.46%), teach something (50.15%), or that simply entertain (44.00%) also drive high engagement.
After coinciding interests, men (55.50%) prefer those ads that teach something, whereas women (64.49%) are drawn towards those ads more that offer a discount.
GenZ (74.47%) is enticed by ads that coincided with their interests, whereas GenX likes to learn something (63.93%) and be told a story (52.46%).
The Millennials' focus is on entertainment (51.61%) after ads that refer to their interests (67.28%).
Interests are important, but the emphasis should be on whether a product/service is reliable and capable of adding value to life. Though the core focus should be on the quality of the product or the service, consumers tend to base their final decisions on whether the advertisement was able to make a personal appeal to them or not.
To deliver the type of content that drives more user engagement, major platforms make use of data analytics. Nicolas Perret is an industry insider who explains how a tailored experience is provided to the user to influence their actions while also inviting through irresistible promotional offers. He remarks, "Facebook, its ads and its marketplace is the champion social network for targeted advertising. They show lots of ads that appeal to their very personalized content through the use of our search histories, our personal information, and the use of algorithms. The ads aim to make the user click by reacting or by displaying extremely low prices and original and intriguing products." Nicolas is a Project Manager at Sidekick Interactive, a mobile app development company based in Montreal.
Impressions and Actions Drawn By Engaging Advertisements
9 out of 10 female social media users tend to click on an advertisement.
Advertisements target consumers providing an instant or immediate benefit. This entices the consumer to interact with the product in some of the other manner. Different users take different approaches that help them decide in a better manner that if they wish to purchase the product or not.
The social media ads survey explored what users did after watching an advertisement on social media revealed interesting results:
Clicking on an ad (76.31%) is the most common action against an advertisement.
Users are also inclined to learn more about the product/service (53.54%) or the brand (48.00%).
GenZ (46.81%) and Millenials (58.06%) among age groups and females (58.88%) amongst genders think it is better to learn more about the product or the service.
GenX (55.74%) among age groups and males (51.38%) in genders are found to show more interest in the product or the company.
Women (90.65%) tend to click more on advertisements than men (69.27%).
Where men (51.38%) are more interested in searching about the brand, women (58.88%) set out to learn about the product or service.
Among other actions, people start following the brand on social media (24.62%), leaving an impression on the ad (21.54%), going ahead to avail the service (15.08%), where a very few (9.23%) resist taking any action.
Immense intelligence is available in this field, yet close to 1 in every 10 users refrain from taking any action on the advertisement they are watching. "Advertisers are becoming more and more creative when making ads," said Plamen Metodiev, a business developer at Inveitix. He shared that "They are really good to capture your attention in the first 1-2 seconds of the video with something absurd which is cool and sometimes funny, but I still do not buy it if I am not interested in the product/service."
The types of social media ads being broadcasted on social media need to ensure the levels of engagement are high to provide the best ROI for the businesses.
The All-Encompassing Factor - Trust
Social media users engage with different social sites in different respects. Hence, their impression of ads being shown at each platform too differs from one another. With a varying impression, it becomes more crucial to build trust in the minds of the user to elicit a response from the user towards the advertisement.
The GoodFirms study recorded the platforms where users find more ads showing that they can be trusted, and it was revealed that:
Participants rank LinkedIn (41.54%) way up in the trust parameter than Facebook (27.38%), YouTube (21.23%), Instagram (19.69%), and Twitter (10.15%).
Where Millenials (44.70%) put their vote of confidence in LinkedIn, GenZ (42.55%) follow the set pattern of trusting Facebook.
GenX shows a general lack of trust in all platforms with LinkedIn (34.43%) being the exception.
Male users (44.95%) show more trust as compared in females (34.58%) in LinkedIn.
With the exception of men (31.65%) putting more faith in Facebook than women (18.69%), both genders show decreasing trust in other platforms.
For social media users, sites such as Pinterest (3.38%), TikTok (1.23%), and Snapchat (0.62%) are found to be least trusted when it came to ads.
LinkedIn is a community full of professionals who are mostly analytical about their choices. Hence, it merged as a platform to be showing ads that can be trusted. It is in a business's best interest to partner with best LinkedIn advertising companies to explore the means and take advantage of this influence. Though Instagram is one of the most popular platforms today, it is swarmed with influencers trying to get users to buy one thing or the other, and could not make it to the top three. Facebook was able to maintain some level of trust, keeping certain aspects of its advertising relevant.
Users can find their social media feeds cluttered with fetching promotions and offers and it's getting harder and harder to trust these advertisements as happened with Kathryn G. A Web and graphic designer with A Dying Art Company Ltd; she was of the opinion that "I take any advertising with a grain of salt. If a brand is offering something too good to be true, it's because it isn't true."
With a fast-paced life, people turn to the Internet to seek answers, and that is also why people rely on social media ads to find services and products to fulfill their needs. However, if a certain level of trust cannot be developed between the brand and the consumer through the social platform, advertisers would find themselves back to the drawing boards, rethinking the strategy from scratch.
Is Social Media Flooded With Too Many Advertisements?
Close to 7 in every 10 users somewhat feel there is too much advertising these days.
Social Media platforms started as these immaculate digital plazas where people could virtually come to sit, share, and interact — providing a gateway to captivating advertising added to the overall appeal of these plazas. However, there has been a gradual increase in the number of advertisements shown lately.
The participants of the survey were asked to share whether they agree if there has been a rise in the frequency of advertisements on social media, and the results were intriguing:
65.54% of participants agree that there are too many advertisements on social media these days.
Millennials (29.03%) and GenX (27.87%) are in tandem in disagreement, whereas, GenZ (38.30%) disagreed that there is too much advertising.
Women (75.70%) believe there is too much advertising on social media when compared with men (60.55%).
Anthony, the Project Manager at Axora LLC, shared how too much volume of advertisements can also cause trust issues. He said, "Basically I believe that nowadays there are too many ads on the Internet. I'm distracted from my work at times by them, and I do not trust the majority of ads - especially if they are the ads from such businesses like betting, personal growth education, different motivational stuff, easy earning on the Internet and so forth."
We can see how irrelevant advertising and unappreciated frequency of ads can force the user's attention away from the advertising that was relevant and could have brought better engagement.
Are Most Popular Social Networks Following Suit in Terms of Ad Load?
After learning that social media users have a general sense of feeling that there is too much advertising these days, it is essential to determine how much each social platform is contributing to this opinion.
Popular social media sites need to look after their respective ad loads since the target audience does not need much time to build a perception. Here is what the participants had to say about the individual major platforms in terms of ad load:
YouTube (65.54%) here emerges as the platform broadcasting too many ads in which females (73.83%) among genders and Millenials (67.74%) among ages agreeing strongly.
Facebook (52.31%) and Instagram (25.54%), along with YouTube, constitute the top 3.
Amongst the leading platforms, LinkedIn (4.31%) and Twitter (5.85%) are found by people to be showing adverts with an acceptable frequency.
Other platforms such as Snapchat (5.54%), TikTok (4.92%), and Pinterest (1.85%) are also perceived to be showing minimal amounts of excessive advertising.
Nevena Jovanovic is a Digital Media Manager with EtonDigital who said, "I always take a closer look at different ads to see the logic behind them. But, since there are too many ads at the moment, it is becoming increasingly hard for both regular social media users and for advertisers." She also felt that "People are tired of seeing ads everywhere they turn, and it is definitely taking its toll - reach, and engagement rates are dropping very rapidly." The advertisers, too, would need to take care of this since encumbering a social feed might make the user miss the advertisement entirely and would result in zero engagement.
Watching the Same Advert Time and Again Effects Relevance
For an advertisement to be effective, it needs to be registered within the user's mind to enhance the visibility of the product. Thus, an advertiser is right in increasing the number a certain advertisement is played. However, there needs to be a check on the overall volume. Volume can be controlled by targeting specific time periods during the day, along with the type of ads that need to be broadcast for a certain demographic for better results.
YouTube (57.74%) leads the pack that includes Facebook (46.77%) & Instagram (24.31%) in the top 3.
Concerning YouTube, more men (60.55%) believe that the platform shows more repetitive ads as compared to women (51.40%), but when it comes to Facebook, more women (55.14%) think such is the case as compared to men (42.66%).
Twitter (8.62%), LinkedIn (6.77%), Snapchat (4.92%), Pinterest (4.31%), and TikTok (4.00%) are all well south of the 1/10th mark.
GenZ (38.30%) find less repetitive ads on Facebook, but Millennials 47.00%) and GenX (52.46%) find this platform to be showing more repetitive ads.
Though the marketers are aiming to achieve brand familiarity by increasing the frequency of a particular ad, it might pave the way to debilitate the bond between the brand and the consumer.
"Many company's ads are very repetitive. While we know it typically takes multiple touches to convert someone to a customer, those touches need to each be different and unique, not just the same ad over and over," said Tom Davis, Owner & Founder at BrandDad Digital. He also went on to add that, "The best way to do that and sell your product is personalization and being able to sell a solution to a problem, not just a product."
Thus, it becomes essential to rethink the strategy and find novel ways to represent the same brand over again without causing exhaustion in the viewer towards the brand.
Types of Media Platforms Which Are Too Up Close & Personal
Increased user screen time has opened up opportunities to exhibit more products and services on social media. With abundant analysis available combined with machine learning, social media ads statistics help marketers and social media sites to provide potential consumers with the most relevant advertisements. It has been pointed out how ads on social media have built a perception in the minds of the audience as far as trust and engagement are concerned. Based upon ads on social media sites users have seen, please find the statistics below:
At 49.54%, Facebook is considered the most freakishly personalized social networking site in terms of advertisement.
Instagram (28.31%) bagged the second spot, with fewer users believing that it showed eerily personalized content.
GenZ strongly believes that Facebook (61.70%) and Instagram (42.55%) both show commercials of targeted nature.
Men (55.05%) find Facebook to be most personalized, whereas women (41.12%) believe it is Instagram.
Users of all ages and genders agree that Facebook, Instagram, and to some extent, YouTube shows personalized ads.
Less than 10% of participants, for each platform, respectively, believe to see less personal advertising.
Sheena Rijwani had a similar experience during a recent online search. "I was looking at various hotels in the Dallas area, and very quickly, I started seeing so many ads on all my social media platforms, especially Facebook," said she. Sheena is the co-founder and also the COO at SeeResponse, a full-service marketing services agency.
Social platforms, with the aid of data collected from popular searches, help users find the most appropriate product or service. Some platforms have incorporated this tactic better than others and are able to provide more personalized service.
CONCLUSION
Advertisements are lifelines for businesses. Social media is where most viewers are. Hence, advertisers must leverage the opportunity these platforms present. Social channels have been able to capture the buyer's attention in recent times. But encumbering of social media feeds has seen an adverse impact on such advertising strategies.
Though social media users get influenced easily, most actions are entirely driven by human behavior and emotions. Hence, it's best for marketers to ensure they are broadcasting the right product to the right audience, using the right media form in the right frequency.
The correct analysis will help make the best decisions. Learning and evolving with the findings helps formulate the best strategies and tend better to sensitive areas. A balanced approach that takes care of a business's operation metrics and the end-users need is what advertisers need to deliver. If you are in search of such social media strategists, have a look at this GoodFirms prepared list of the top social media marketing companies that can develop strategies revolving around human behavior to help you reach your objectives.
Leave comment
Your email address will not be published. Required fields are marked *
Author Info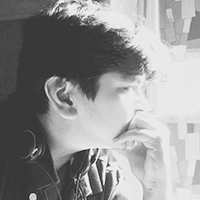 Nathan Sebastian
Content Writer at GoodFirms